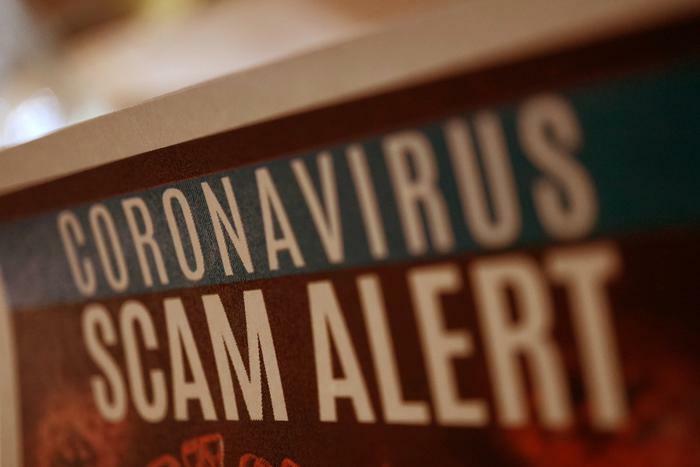 Fraudsters have decided to play on the lack of cohesive information on how and where to get vaccinated for COVID-19. 
Desperate Americans have been going everywhere from Google and Facebook to their local drugstore or grocery stores to try to find out where and how they can get vaccinated. Fraudsters have picked up on the confusion and are building out counterfeit websites posing as legitimate pharmaceutical companies such as Pfizer and Moderna to try to snare some easy money for themselves.
"As little as $30 a dose"
In one example, Scamicide reported that a fake Moderna website was offering vaccines that people could buy for as little as $30 a dose. 
"Often the cost is more," wrote Steve Weisman. "Sometimes you receive nothing except a lesson in how to lose your money. Other times you may actually receive something, but whatever you get is not a real vaccine that will not protect you from the coronavirus and could potentially be dangerous to your health."
As of mid-February, Department of Homeland Security (DHS) investigators had analyzed close to 80,000 COVID-19-related domain names and confiscated approximately $33 million in illegal proceeds, according to a spokeswoman for the agency. One particular scammer tried to pull off a fast one by creating "mordernatx.com" -- not only adding an "r" to Moderna's real website "modernatx.com" but even mimicking its look and feel.
Scammers are also upping their game when it comes to how they fleece their victims by using common digital payment methods like Zelle, PayPal, and Square. Early Warning Services LLC, the company behind Zelle, told the Wall Street Journal that even though it's constantly on the lookout for transactions that violate its terms of service, consumers are advised to treat Zelle payments like cash and be aware of "too good to be true" offers. 
"We continue to invest in and bolster fraud-fighting resources by both increasing staffing and adopting new technology," a representative for Square told the Journal.
Forewarned is forearmed
Scammers are working hard to lure you into their den of fake vaccines. They're using what they know about search algorithms employed by Google, Bing, and other search engines so that their phony website appears close to the top of any vaccination-related search results.
"You expect that Google will only give you stuff that's valid," Douglas Schmidt, co-director of the Data Science Institute at Vanderbilt University, told the Wall Street Journal, adding that older populations who weren't raised on the internet are especially vulnerable.
The smartest move for anyone wanting to learn about getting their coronavirus vaccination is to go to the Centers for Disease Control and Prevention (CDC) website. There, you'll find a section titled "How do I get a Vaccine" that can give you all the details.