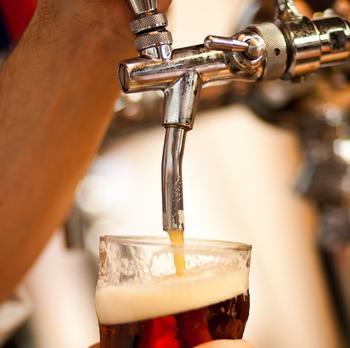 You know what? Bartenders rule the world, they really do.
Now mind you, I'm talking about the nightlife world in clubs, lounges and bars where everyone vies for the bartender's attention in order to quench their thirst, which most times really isn't an actual thirst, it's really just people who are thirsty for a good time.
And in these cases, a bartender has a lot to do with creating that good time with cold beers, creatively made drinks and their dazzling personality. Well, at least some of them have a dazzling personality.
And when it comes to landing that perfect bartending job, where the base pay is decent and both the crowd and the tips roll in consistently, how does one do it?
Should they start from the ground up and first become a barback to work their way up to bartender? Should they get one of the millions of books on the market to learn how to tend bar? Or should they go to the many, many bartending schools that exist around the world?
Degrees and certifications
In the corporate world, degrees and certifications are likely to help you climb that highly coveted ladder of power and success. In the world of electronics and computers, extreme knowhow and the ability to both fix and create things will get you some recognition, but in the bar world, the line isn't so clearly defined between the successful bartenders and the ones who are still looking to be successful.
Simply put, some bar owners look for people with a bartending diploma and others prefer experience.
"We don't require [you to finish bartending school] we look at experience," Sal Rozenberg said to Fox News last year in an interview.
Rozenberg is the director of operations at a popular New York City night spot and says that a bartending diploma could be good to have, since it can give one a good foundation of skills, but he says it really depends on the school, and that getting a diploma isn't necessarily the end-all-be-all.
"It's great to have the background," he says. "Bartending school taught me the basics and it helped me get my first job. You just have to make sure that it's not just a crash course and you walk away unable to remember any of the drinks you were taught."
Not really needed?
Dave Allred, who is author of the book How To Be A Bartender: Get a Bartending Job With Little or No Experience in 30 Days or Less, feels bartending schools aren't really needed to land that job of your dreams.
"You don't need to spend $750 to learn how to bartend," he says. "It is a waste of your time. It is a waste of your money."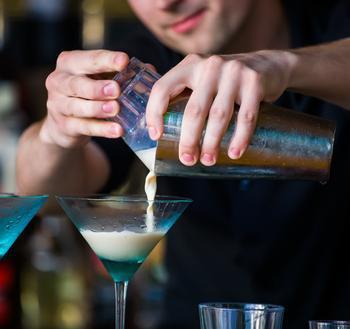 "There are two steps to becoming a bartender and most people, especially bartending schools, tend to focus 90% of their energy on the first step, which is acquiring the skills and knowledge to become a bartender. Despite what they want you to believe, bartending is not that hard. If you can memorize some drink recipes, you can turn a bottle upside down; you have what it takes to become a bartender."
"When you're online and you're doing your research, don't trust any source that tells you that you need to go to bartending school," he added. "That advice is usually given by people who work at a bartending school or who own one, and all they want is to get your money."
In a survey conducted by Allred, he found that 46 out of 47 bar managers and owners don't actually care if a person attended a bartending school or not when hiring them and when bar owners were asked if they thought if people should go to bartending school 82% of them said no.
Of course there are people who would strongly disagree with Allred, namely those people, like he said, either work for or own a bartending school. But that doesn't mean that all of these schools are trying to pull the wool over your eyes. Or does it?
Extra income
According to the online training school BeABartender.com, landing a great job is only one of the reasons a person should attend bartending school.
"I originally took the course because I wanted to make drinks for friends during our parties, but soon after graduating, I also needed to find employment," said online bartending school graduate John Paige.
"Using the knowledge I had learned, I aced an interview, which included making a few drinks. I had a new, fun and well-paying job behind the bar before the college semester even started," he said.
And Paige is like many college graduates who attended bartending school after graduation, to help bring in some much needed income during the nation's economic lull.
According to Joe Bruno, who's the director for the American Bartender School, 33% of his students are college graduates looking to get jobs or just increase their knowledge on how to make drinks for themselves and their friends.
But Allred says that people can learn to do these things on their own, and they should really try, because many bartending schools focus on teaching their students how to memorize a bunch of drinks that can soon be outdated, since drink trends tend to come and go with time.
"Most bartending schools are teaching you to memorize hundreds of outdated drink recipes, which is really a waste of your time and your memory," he says.
"No one drinks a Pink Lady or a Woo-Woo anymore. Many of these schools do not even use real garnishes. They use foam ones, which means you can't practice cutting them or preparing them. Many of these schools also don't use real alcohol, which means you make a drink, you create it, you can't taste your creation to see if it tastes correct."