Consumer Complaints and Reviews

Do not buy their product ever, I bought their router and a year later it started giving me super slow speed. Once I called them. They said that it needs to be updated and to do that I need to buy warranty which is $89 for six month. So now I have useless router unless I'll pay for the warranty more than I paid for the router.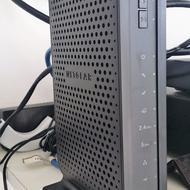 At first, the "support" team (really should say, sales team) act as though they are helping you, get your pertinent information and seem to be on their way to helping resolve your issue... Don't Believe Them For A Minute. "Oh yes, I see this is covered under your warranty, few more minutes, please hold, yes this is covered, hold unfortunately this is not covered." They use the strategy, "let me just check, please hold while I check that "your" issue is covered under the warranty." And of course after going through many hoops... it's NOT. REALLY?
ALL I NEED TO DO IS HELP RESET MY PASSWORD! I'm not computer illiterate, but if I can't access the account to get in, how can I reset the password? It was set back to default by a guest (by mistake) and I'm not sure why I always have trouble setting up a password, but I do. We have always purchased our own modem... Perhaps I just need to pay the modem rental fee and use Comcast's. DEEPLY DISAPPOINTED AND WILL NOT USE NETGEAR PRODUCTS ANYMORE.

The WORST customer service I have dealt with. They seem not to care. They want 3X what I paid for the device to provide technical support. How can I give the NEGATIVE Stars? I will NEVER buy another Netgear product!

I purchased an extender about 18 months ago and was never happy with it. While it's signal strength was usually fine, it was so slow that streaming video was almost impossible. I finally gave up and moved my router next to the TV and everything now works perfectly. The only problem is that I no longer have internet access on my desktop which was hard-wired to the router. I tried to hard-wire the extender to the computer and use it as an access point but even though it was connected to the router, it would not give me access to the internet.
Then I tried setting it as an extender but after going through the setup, a screen popped up demanding I enter a name and password. If I skipped it, I went back to the beginning. If I tried to enter a name and password, it refused to accept anything I entered and kept bringing me back to the same screen. Netgear could have answered my questions in about a minute but I couldn't even get anyone on the phone. I am retired and my new hobby has become finding sites like this one where I can warn people what they can expect if they deal with Netgear.

I recently bought two C600 Wireless cable routers and both failed within a year. Netgear at one time was a quality product but with the last two products all I have seen is failure. It's all about revenue because they obviously down. Have faith in their product with only a 90 day warranty, of course you can but additional support but at a cost (again revenue), not about quality control of a quality product.
How do I know I can trust these reviews about NetGear?
792,868 reviews on ConsumerAffairs are verified.
We require contact information to ensure our reviewers are real.
We use intelligent software that helps us maintain the integrity of reviews.
Our moderators read all reviews to verify quality and helpfulness.
For more information about reviews on ConsumerAffairs.com please visit our FAQ.

My roommate owned the router and the cable modem at the place. He just moved, so he took all of that with him. I knew I had to buy a new router but he had an older cable modem from his old place that he was willing to sell me for really cheap. I took it and connected it, but it wasn't able to form a solid connection. I call "WOW!" assuming I just had to let them know about the change and register the new device. That wasn't the problem. So I call Netgear, and this is where it gets interesting: the customer service rep tells me since the modem is no longer under warranty, he cannot reconfigure it. Yes, you read that correctly, you need an active warranty on the device for it to basically be used at any location other than its original one. The price? 150 dollars for 1 year. 80 dollars for six months. 50 dollars for a ONE time activation fee. Insane.
I asked them what a warranty had to do with me activating the modem for the new location since all they had to do was reconfigure it, and he starts giving me this completely fabricated story about how there is a conflict with the IP addresses and he has to check the VPN, he had an Indian accent and started speaking very quickly once I asked him for an explanation, kinda mumbling his words as if he didn't want me to completely understand (I honestly thought I got redirected to scammers). Now I'm not the leading expert in cyber security, but I do know a thing or two about computers and networks, so by the way he explained this and by what he said I knew he was lying, plus nothing added up. Prior to calling him I had physically connected the modem to my laptop and got a default gateway from my command prompt.
I went ahead and typed it in my address bar and accessed the configuration/settings page of Netgear to see if the solution was under my nose. Under the list of "boot status" everything was checked off and working, including my IP address status and the connection coming from my ISP. The only thing that had failed in the process was the product registration. Basically there was no problem, they just wanted me to pay to activate my connection. So instead of paying 50 dollars to these scammers I gladly drove and bought myself a Linksys modem for 10 extra dollars, contacted WOW!, let them know about the problem and went ahead and cancelled my appointment for the technician, (let me just quickly say that WOW! has amazing customer service, just a pleasure to talk to) and within 10 minutes of getting home I had WiFi back. Don't spend a dime on Netgear. That is all.

If looking for a Router Modem, I would strongly suggest you keep away from Netgear. Twice this unit has kicked out of wifi. The first time it required only a factory reset. Several months later the same thing happened but this time it would not reset. I contacted my cable company who ran diagnostics and the wifi was working fine. Then I contacted Netgear who instructed me to do a factory reset but it would not work, four times it would not work. Then I was told I would need to buy a support package for any further help.
I spoke with Staples where I purchased and they told me to call about a replacement under warranty. Netgear is not about to assist with that either. 30 minutes on the phone later, the same things were repeated over and over with no replacement in sight. I would suggest if you are planning to purchase a modem router unit that you stay wayyy clear of Netgear!

Netgear R8500 X8 2.4GHz Channel FAILs shortly after purchase! I bought the R8500 Nighthawk X8 WIFI router on 11/28/2016. The router worked fine out of the box. I connected about 20 devices to it, including both 2.4GHz and 5GHz devices. Several of the laptops achieved 866Mbps links. Using the Genie software I was able to map data rates throughout my 3 story home. I was very happy with the router.
Then around the beginning of March, 2017 my family began complaining that some of the older 2.4GHz only devices weren't working. I initially traced this down to the router since none of the 2.4GHz devices in the house could connect to the router. I spent time over the course of a week or so researching the issue and trying every setting in the router, upgrading to the latest firmware 1.0.2.94, and any other suggestions I could find. Nothing worked. Then I discovered I wasn't the only one having this problem! There were/are many customers having this issue - 2.4GHz channel fails a few months after purchase.
Technical Support was of no use since the 90 day support ran out. They wanted me to invest another $49 for short term premium support. I'm not asking them to help me setup my router. I'm asking them to stand behind their product and not sell garbage. I don't need support. I need a router replacement because they sold faulty equipment. If this were a car, in my opinion, it would fall under the Lemon law with the number of 2.4GHz failure complaints. ElaineM (Community Team) for Netgear support eventually just broke down and starting responding to the various complaints by simply stating please open a support ticket.
I HIGHLY recommend that you DO NOT buy this product!! There appears to be some type of hardware design flaw that CANNOT BE CORRECTED by upgrading to the latest firmware! BTW, I have been a Netgear WDNR3700 owner for about 10 yrs. That product worked fine in its day, but now just can't handle the 20+ devices and various standards I need to throw at it. I'm moving to Linksys or another brand... Since I can't trust Netgear anymore... :(
My background (Not that it matters): Senior Electrical Engineer who designs network processor hardware prototype/evaluation platforms for a very large semiconductor company. Some of my designs include over 4000 electrical components - Resistors, caps, diodes, inductors, transformers, components for fan controllers, DDR4 2400Mbps, 10Gpbs links, USB2, USB3, temp sensors, PCIe GEN3 devices and redrivers, oscillators, 100 AMP core supplies, FPGAs, I2C/SPI, etc. All with simulation and 3D models. I've been designing/debugging electronic hardware designs, including my own, for over 28 yrs. I guess I'm a little upset. I feel that when I buy a $300 dollar router I should not be expect to debug its latent hardware failures too!

This was by far the absolute worst customer service experience I have ever gone through. To give you an idea of how bad it was, I had to speak to my internet provider, Comcast, before diverting to NETGEAR to resolve this issue. Comcast has been ranked the number one company with the worst customer service for several years, and they paled in comparison to the level of incompetency that NETGEAR representatives and policies exhibited to me.
To start, my product was just over a year old, and has been sitting in a drawer for 9 months after purchase. Meaning, the product failed after only being in use for 6 months. When I first called, I was told I would have to PAY for troubleshooting service (something I have NEVER had to do for a $140 product I had already purchased). After arguing this down, and after being forced to jump through hoops for over an hour (restart the router, unplug/replug several times, etc. and then instructed to call SEVERAL different numbers, and not transferred to them mind you...) I was told my product was defective and I would have to purchase a new one. This a ** joke.
If NETGEAR has such little faith in their product that it will not even replace products just over a year old, they are lying to their customers that this is a worthwhile investment. I will NEVER purchase another product from NETGEAR after my experience, and I would probably turn down a free product as well simply because of the grief and agitation this one has come with. FINALLY, after escalating the call at least 4 times and arguing heavily over the nature of this incident, I got a representative to agree to replace the damned router for free. A policy that should CERTAINLY be a given, especially after spending so much money on such a crappy product, and after all of the hours on hold and grief I went through to get to this point.
Onto the second chapter of this insanely horrific experience. I was told to choose a replacement option, and was then told that, unless I wanted to spend $30 on shipping, I would have to send in my defective router first, and then wait for their incompetent team to "investigate" the issue, process the replacement, and ship it to me. Guessing this would have taken at least a week and a half, and having absolutely no faith that I would ever even receive a replacement and be out $140, I opted to have the replacement shipped to me overnight first.
I was then told my shipping and billing address had to be the same to process the replacement. Having just moved addresses, my billing address was in the middle of being changed (it takes 5-7 days to process). After explaining the issue and once again having to escalate the call at least 4 times (absolutely absurd), a representative manager told me there was nothing they could do about this, and I would have to wait until the address was changed to ship the replacement. Have they never run into this issue before??? Has no one ever bought a router for their new address, found that it doesn't work, and then needed a new one shipped to their new address??? Has NETGEAR never figured out a way to remedy this and treat their customers like actual human beings instead of **. Apparently not.
I work from home and unequivocally need internet to do my job. This is a very common scenario and NETGEAR did absolutely NOTHING to try to remedy it. When I asked WHY on earth the addresses must be the same, I was told it was a fraud prevention measure. EVERY TIME when I called in (which mind you was a total of about 10 phone calls over a period of a week), I was forced to verify my first and last name, phone number, address and social. What are these verification items in place for besides fraud prevention!!! I was told my only option was they could send it to my previous address... Um no?? I don't live there anymore!! Some stranger does, and they could easily take my replacement router!!! Am I supposed to call them and ask them to accept a delivery for a person they have never met before?? How sketchy would that be for both parties??
This policy is ridiculous, and it is even more ridiculous that after explaining my situation, NETGEAR did nothing to remedy this. After all, let's not forget that this entire situation is the result of their defective product and I have been 100% inconvenienced by it. Finally, to remedy this problem myself, I had to ship the replacement to someone I barely knew and ask them to use their credit card to pay for shipping so the addresses matched. Think about how that works for fraud prevention measures.
I hope I have been perfectly clear in my level of disappointment and disgust in how every layer of NETGEAR chose to not resolve this issue. NETGEAR has unquestionably no concern for how customers are treated, how happy they are with their product, and what they can do as a company in the customer service industry to fix the problems that their ** products cause. Even better, ever since the experience I have been spammed with emails to rate my customer service experience, so they really had this review coming.

After I filed a report on the website to replace a defective product, I was directed to call. When I called, I had to wait more than 20 minutes to finally have Bomgar answered. She asked me to do some testing. When I connect my computer to the cable modem, my internet works fine. When I connect through the router, my internet did not work. We reset the router. It did not help. Then I was told that I have to pay $149 before she can test and then decide if they would replace the defective router. It is ridiculous to pay $149 for a router that costs $39.97. The router is under warranty and I have the receipt.

My router failed after about 2 years use. Company claims it offers lifetime guarantee. However, when I called company I was put in touch with guy whose accent caused great difficulty in conversing with him. Eventually I learned that if I will send them the defective device they will send me an identical device. But according to Netgear employee this process would take about three weeks, meaning I would be without internet this entire time. I believe if they were serious about honoring guarantee they would have developed a much faster replacement policy. At present it seems to me their policy is intended to discourage people to return defective devices. In addition, when contacted by USA citizens the company would be well advised to employ people who know English without strong accents that make conversations both too long and too frustrating.

I just wanted to change my Netgear router password. When I did so my wireless shutdown. I painstakingly looked thru all the Netgear websites trying numerous "solutions" they came up with. Nothing worked, SURPRISE! So then it's time to try to find a phone number to call for customer service. I would've found a four leaf clover faster. When I did find the elusive number I was immediately greeted by "Daniel" in a very busy, very loud call center who told me that a link went down but he could immediately re-establish my Wi-Fi for $189.00 dollars providing a 2 year warranty. I bought the router 5 years ago for $70.00 and was told by "Daniel" it should last 12 years. When I expressed my concern over the absurdity of his solution, he then lowered his tech rate to a fee of $89.00.
Again, explaining to him that there was nothing wrong with my service until I changed my password and that I wouldn't pay them what they wanted he put me on hold for about 15 seconds while he spoke to his supervisor. The new number he came back with--$49.99 a onetime fee. Without hesitation I asked him if he went home happy at the end of the day knowing he has scammed and taken advantage of people like me who don't have much computer knowledge. He didn't have a new dollar amount or good answer to my question. I called my internet provider the next day and she was able to walk me thru the process in 10 minutes for free. I'm expecting this router to last far short of the 12 years "Daniel" assured me and when it finally goes out I will never buy another Netgear product. Be very wary of their deceitful actions regarding tech support, 90 day warranties and hacker prevention fees.

Me and my daughter both have different Netgear routers. The one at my house we are on the 3rd router. All three were different. They kept getting more expensive and took me forever to find a number to dial to get an actual person on the line and ultimately they wanted to charge me anywhere from $49 to a 100+ dollars for continued access and help so my router will get its 10 years use out of it. I was on the phone with them for over an hour and they tried to sell me the 1-year and 2-year so-called extended warranty plan so I can get help with the reconfiguration and upgrades of the routers every 5 to 6 months so that my router will work the 10 years that it is supposed to work! Then I said, "Forget it" and they said, "Oh let me talk to my supervisor. Wait we have a $49 fee for this one time(???)..."
And I didn't know that every 5 to 6 months you need to go online and do a reconfiguration and an upgrade so your router will work, and I stated that nowhere on the box does it say this, and nowhere is it specified that a person within their first 90 days needs to make sure they go on to the website, which is not easy by the way (especially when you're older. I have to do all this from my parents). To do the reconfiguration upgrade, mind you this is $130 + Wi-Fi router you have to upgrade and reconfigure the first 90 days and then every 5 to 6 months after that for it to work properly! Well they should say that on the box and then when you don't do that you call in and then they say because you didn't do (it because they don't post it anywhere on product). "Now we want to charge you to make sure you get the life out of your product!"
So I will never buy this product again and I'm having the same issue at my daughter's, so no more Netgear because it's a fraudulent company! When you go to buy routers in the markets they are all tied up, there's no way anywhere to find out that you need to do this to every first 90 days and then every 5 to 6 months after that. If that were on the box and it was stated so when you go to buy the product maybe I would think twice about buying Netgear.
I don't want to buy an expensive product and go home and have to go online to do some difficult reconfiguration and upgrade every 5 to 6 months... Without BEING INFORMED FIRST so the consumer can make an educated decision. They ended up replacing my router, but it was an ordeal! And now I have to do the 90-day/5-6 month ordeal now to keep this one working. Plus the first 2 of mine, and my daughter's first one... were tossed 'cause I didn't know any better. I'm a busy person and don't have time to deal with difficult routers.

I purchased a Netgear signal extender 8 months ago. It suddenly quit extending the signal even though the lights say it's working. I called customer service thinking that the product needed to be reset or something. A "technician" from India gave me a song and dance, said the problem obviously wasn't with the extender, and said he couldn't help me unless I paid $89 for a 6 month technical support contract. That's as much as I originally paid for the product. Oh, but for $89 they will also support my router and computer. I wouldn't trust them to service my cat. Netgear obviously isn't in the business of making reliable products. It is in the business of raking in money on technical support. I will never buy anything made by Netgear again and I am spreading the word to others.

Called for support on router and was told I only had 3 months of it and now I will have to pay $120 for help. Is there product so bad that they need to make money on the purchase and then in 3 months shake you down for $120 or you can go to hell. I had no options but to pay them. A class action lawsuit should be brought against them.

What they all have said! Was going to purchase an Arlo security system until I found out it was made by NETGEAR. Previously purchase an expensive router and unfortunately found out how their customer service is set up. There is none. From that point on I have been steadfast in my resolve to never purchase anything from them again, or from any other company, who make it a point and policy to attempt to have no communicate with their customers (unless of course you pay them another $150). I believe it's time for consumers to unite by voicing their displeasure in how they're being treated and boycott these corporations by not buying their products and informing them the customer comes first!

We have tried a few Netgear routers and have had problems with all of them. Our ISP said they hear that a lot. The tech support gives bogus advice about how to fix the problems. This time they said our ISP was blocking our router and we need to get the IP address from our ISP. Our address is dynamic and our router is set to automatically detect it & has done so successfully off & on over the past 6 months since we purchased the router. Netgear Tech refuse to help unless we purchase an additional warranty so our latest and last Netgear router is going in the trash and we will never buy a Netgear product again.

I have had my Netgear product for a year. For some reason my work and personal cell phones were disconnected from the WiFi connection over night and the password would not work. I called Netgear Customer Service. The representative told me that it would be an easy, quick fix, but that my warranty was only good for 90 days so I would have to pay $49 for her assistance. I would NOT buy this product again since they're not able to assist with such a quick, easy fix. It's extremely disappointing.

I was having issues with intermittent internet drops, so contacted my ISP. Everything was clear on their end, so the next step was checking my Netgear Router. When logging into the router configuration thru routerlogin.net, and trying to get the modem to find the latest firmware, the device always said that the "server didn't respond - update failure". I called Netgear, and they tried to sell me a service for $89 for extended tech support. I explained that it was THEIR product failing to update from THEIR server, so it was not an 'operator error issue'. They refused to help. I later discovered that I could EASILY AND FOR FREE MANUALLY DOWNLOAD THE FIRMWARE AND INSTALL IT MYSELF. Would have been nice if they would have told me that, but instead they tried to stick me with a CHARGE HIGHER THAN BUYING A BRAND NEW ROUTER to get their tech support. No help offered without paying $89! THE WORST!!!

It seems every day we hear about company's customer support services declining while the cry of their customers fall into some bottomless void in a database somewhere never to see the light again. It's understandable when company's representative makes a mistake when dealing with a customer but what makes or breaks a company is how they respond to that error.
My parents aren't what you call technically savvy by any means so I have taken care of all their computer issues as they arise from 8 hours away for many years. Isn't the internet great!? It was working well because I could connect to their computer through remote control that is until their NetGear wireless adapter decided to update its drivers and not work anymore.
No internet connection equals no remote control connection equals complete panic and pandemonium. Just imagine a loving Grandma not being able to Skype with her Grandchildren, as I said this Def Con 5. So my Mom decided to call Netgear and was talked into getting the one year subscription for Technical support. That didn't go well and the next thing I know I am getting a call from the Boss putting in her request. Ever heard of the saying "If Mama ain't happy no one's happy?" Yeah I'm sure no matter your longitude and latitude on the big blue spinning ball in the universe you know the Truth I speak.
Now the order was handed down for me to go scorched earth on the company and take no prisoners. So I gather all the ammunition I can find - the model number, the amount she was charged for the service contract and anything else I could think of to give me the edge in the negotiations. To my surprise, the unexpected happened. I was immediately transferred to a Supervisor named Gopinath ** and we worked out a way for him to remotely control my Dad's computer to work on getting the adapter calibrated rightly. That's right. He worked for well over an hour getting everything all set up and it was on the wrong computer!
I'm not sure if I could have held my composure like he did but like I said this is someone who deserves to be recognized as the standard for customer service because Mr. ** raised the bar higher than I ever thought possible. So my Mom had to switch computers so he could remotely connect to her computer and once again calibrate the adapter on the right computer this time. This took probably 30 min or so and he just waited patiently until everything was set up for him to do his part. All together I think he worked with me and my Mom a total of 2 hours.
I hardly ever complete surveys because I feel they are overused and don't really give the company an honest review of the customer service but I made an exception in this case because I was powerless to help my Mom get back in touch with her Grandbabies and needed a lifeline. So to your model employee, Gopinath **, I tip my hat with respect and a renewed hope in the customer service industry. THANK YOU!! It is my personal recommendation that Mr. ** be given public recognition along with all the rewards deserved. Be it pay raise, promotion and/or whatever else the company feels he has earned! Netgear is on the right track with this type of customer service! Thank you Mr. ** for going above and beyond the call of duty.

The router's WiFi signal kept dropping. Netgear said I bought this product one year ago! I said no, I bought it 3 mo ago. Customer service said send proof of purchase and they will send me a new router. I did, sent it from my phone, but when I called them back, to check on the receipt. They said they didn't get it. I sent it again by a friend. Now when I call they disconnected me. Your number shows up and is associated with your case #. I will never buy their product ever again! Rented Spectrum router and now pay a monthly fee.

I called Netgear tech support to find out if I could use the N300 Wifi Cable Modem, Router as a range extender. It was simply a yes or no answer. The tech insisted they needed to see the system I had already installed. I grew suspicious as I just wanted a yes or no answer. I let them connect to my pc and they did some checks and found that my pc had a 40% probability of being hacked. They offered to protect my system for $199.00. I knew they wanted to find something to charge me with. I simply said no thanks and ended the call. I never got an answer to my question! I will return all netgear and never buy from them again.

Terrible english and rude. Tried lying to me about the problem and saying I had to pay to get help. Tried telling me my IP address had a virus... HUH??? Didn't know an IP address could get a virus. They tried telling me I can have several devices plugged into modem without a router. Needless to say I would have got better support from a jockstrap.

I purchased a Netgear router from Costco and it didn't work. I called their customer care service as it was only a few months old and was told it was because I had a virus on my computer and a lot of other problems, that later checked out to be completely untrue. The technician was from another country and difficult to understand. He told me that I could purchase a special virus protection program that would help clear up the virus that had attacked my computer and offer protection for an entire year for over $100. When I said I would think about it he became very high pressure which aroused my suspicions.
I then called Costco Concierge services which is free with the purchase of the Netgear and they checked my entire computer and didn't find anything amiss. The problem was that it wasn't recognizing my computer because I had failed to do something when I installed it and they helped me correct this in a few minutes. My Virus protection which Netgear said was nonexistent was working fine and there was no virus.

I called Netgear's customer service department because I was having a problem with my router not sending a WiFi signal. When I called, I was connected with a woman in India who I could not understand very well. Likewise, she could not understand me. I am usually patient with the person on the other end as they are just trying to do their job. We spoke on the phone for 45 minutes when she finally "solved" my problem. She said that there was a problem with the hardware on my router and that the only way to fix it was for her to access it remotely.
In order to do this, I needed to purchase a warranty for $150 for 6 months, or $250 for an entire year. I told her that I would just go and buy a new router as this would be my cheaper option. She told me that a new router would not help the situation, that she needed to fix it remotely. I told her I wasn't going to pay $150-$250 for her to do this and hung up. Definitely sounded like a scam to me. Funny thing... I found an extra router lying around and plugged it in. Problem solved immediately. DO NOT BUY A NETGEAR product!!! I never will again!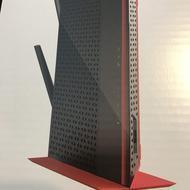 I attempted to set up my newly purchased NetGear Wifi Range Extender from Best Buy. When following the instructions I could not seem to get the 5 GHz Link Rate LED light to verify connection. It would light up (along with the 2.4 GHz light) and then the 5 GHz light would go out. After repeating the procedure several times, I attempted to find the NetGear phone number.
I finally registered the product online with NetGear and called their phone support. After going through several support people (each call would take 10-15 minutes) that I could not understand due to the language barrier, I finally ended up with a woman named Vershade who was excellent. She was able to figure out that my router needed resetting. Once that was done, the Extender was able to connect with the 5GHz band of the router and the setup could be completed. Excellent phone support once you are done with the waiting game... I really thought Vershade was well trained, thorough, patient and knowledgeable.

I bought a Netgear router yesterday, 90-day warranty included. I needed to port forward, I called up Netgear. I had to pay 80 dollars for my issue to be solved. I said I had a warranty and the Indian woman that was calling me didn't give 2 ** that I had a warranty, so I said to her to ** off and hung up. 0/10 never buy from Netgear. Scams, horrid customer support.

I bought the modem/router in one worth almost $300 dollars and now I am having a wifi problem. Contact the Netgear tech support and they said that I need to pay them once the wifi is fix. This is BS, so my money is down the drain. For everyone that will be reading this DON'T BUY ANY NETGEAR MODEM/ROUTER PRODUCTs. IT WILL BE A WASTE OF MONEY. Serial # 4BE25C7AA1BEA and MAC # **.

I sent Netgear their product back with a tracking # ** and my complaint because they refuse to honor the warranty. So they end up telling the BBB lies and said I smashed it with a hammer when the US mail delivered it to them intact. Long story I got done wrong. They are calling us mail a liar when it was in the box intact with my complaint.

I could not get the Wifi range extender AC750 to work so I called customer service and Brian was very nice and helped me walk thru the steps to getting it hooked up. I thought I was done until he said, "I had virus detected and other people were hooked up to my IP Address." So the next thing he said I needed to do was to purchase their virus protection for 1 year @ 100.00 and I fell for it. Then my mother in law saw this website and showed me so I cancelled my card, but they must have changed up the wording instead of using service contract. Now its virus protection services.
Company Name:

NetGear

Website:

http://www.netgear.com/