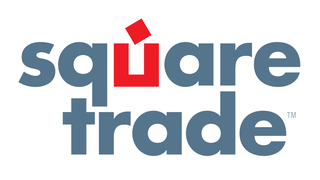 Consumer Reviews and Complaints
I've always been that type of woman who always gets a warranty for everything in my life. In the past, when you rush to get things then they break in less than a year, you realize you should have gotten a warranty. To me, it's very important to have a warranty or little insurance for anything that you think is going to be of value for your family or your home. It's the best thing and I feel that no matter what, my money is always worth it when I buy insurance or warranty for stuff.
I heard SquareTrade had nice customer service so I thought I should do that. All the people said, "Well that's better, this is not" and I said, "No, I'm going to give it a try." Until I get to experience, I always give a chance to other things. You should give it a try 'cause you can't judge things when you never had them before. I got them on Sam's Club, I always get at Sam's Club. That store and Best Buy are my two stores that I love buying things from and I always go with an insurance on them. I have a couple of things insured like a vacuum, an eight burner for a grill, and a karaoke. Purchasing the warranty was not difficult. People said that when they called for a claim, it was a pain, but I never had that experience. The first time I called in for my eight burner grill, the rep was really nice. SquareTrade has been really awesome and I'm going to deal with this insurance now.
I had already replaced my son's device twice so it was time to get a warranty and SquareTrade was what was available at the store. Making payments to purchase the warranty was easy. Then we had to use it because my son broke his device again. I tried to go and file the claim online but that process was a bit more confusing so I requested for someone to call me and it was better over the phone. I stated that I needed to file a claim and the guy took my information. He processed everything and the check was in the mail within the next week then my son replaced the item. My extended warranty is very valuable because I do have a backup now. In my experience, Square Trade had been professional and proficient. They also had great customer service.
Hi Treena,
I have reviewed your account and the claim was denied because it had liquid damage. The warranty purchased for our item covered mechanical and electrical failures to the device. Our specialist did provide information to why we were unable to process the claim for you. I apologize about the frustration.
At this time, we have cancelled the warranty and provided a refund, since we are unable to repair the device.
Thanks,
JD
Original review: Aug. 13, 2017
I will not use the Square Trade protection plan ever again. I placed a claim after having the item for just over a year. The claim was approved. I placed a claim on separate item that was damaged at the same time but didn't hear back. When I called to find out the status of the 2nd claim I was told it had been denied (I would have appreciated an email or something to that effect) and then when I questioned why one was approved and one denied, they then revoked the 1st one as well. Pretty poor performance all around (i.e. no communication on denial, approved and then revoked, and on the phone for nearly an hour so they could "research" and then revoke my claim). Most companies, when they make a mistake would try to make it right with the customer.
Anything can happen to whatever you buy. With the tablet, you can drop it or a part may not be working. When I was ordering the tablet from HSN, they asked me about getting insurance on it so I got one for two years. It was easy to pay for the warranty. I just called and did it on my card. Now the tablet's damaged, so I'd like to return it to get it fixed. When I called up the number I got to know about SquareTrade. The guy I spoke to was very patient and nice and everything was all right. He explained to me that if they can't fix the tablet they will find another one in the same price range or maybe I can get a refund. They sent me the receipt online but I'm supposed to download it, put it in the box and return it to them. There's no problem with them because I'm the one that's holding it up. I haven't mailed my tablet back to them yet.
Hi Vera,
I do apologize about the inconvenience and any miscommunication that took place during the claim process.
We have reviewed the call and while filing the claim, the specialist did not advise of a reimbursement. He did explain the process and informed you that a FedEx shipping label will be sent to the email address on file. The claim was filed and you stated that you would send the device in.
At this time, we were not able to repair the device and a replacement phone was sent. We also refunded half of the warranty as well.
Thanks,
JD
Original review: Aug. 10, 2017
I purchased this plan last year when I purchased a new phone... So this year I started having problems with the phone so I file the claim online and when I got a phone call from them... The first I was told to take the phone to a place in my area to let them fix the phone and they will reimburse me even after I explained to them the phone couldn't be fixed because it was an internal issue... So I asked if the phone couldn't be fixed what was their policy. I was told I would be refunded my money back they I paid for the phone and I asked are you sure and I was told that was correct. So I took the phone to several places and I was told they wouldn't look at the phone because they didn't want to break the glass on the front or back. The phone would cost too much to repair.
So I called back and let them know what I was told and he told me he would close that claim and do another one because now I need to send the phone to them and let them look at it and if it couldn't be repaired they would send me my money back and I asked again are you sure and I was told yes... Never mention I would be given a replacement. So when I got the email on yesterday they I saw I was getting a replacement so I called again because of the email. I had already started looking for another brand phone because I had made up my mind I needed a change because of the same issues I keep having. So the person I talked to was rude and talk to me like I was stupid and when I asked for the supervisor he gave the runaround and he wanted me to tell who told me the information and said he would refund me my money back if I tell him. And plus he had a person in the background talking to me as well.
Ganging up on me like I didn't know what I was talking about and twisting up my words. So finally after going back and forth, I told him we will not get anywhere with our conversations to give me his supervisor. Finally, he got the supervisor on the phone after I keep asking... So when I finally got to the supervisor no resolve for me because they are sending me a refurbish phone and he so busy working discipline the employee about telling me about the refund and their policy. Never really cared about how I was treated or I didn't want a replacement.
Customer Satisfaction has gone out the door. He put me on hold again. Suppose to be reviewing the tapes of the phone call... After I waited he claimed they could find them... Hmmmm. They are a joke. He thinks I suppose to be satisfied with getting my money back for half of the 2 year plan. As you can see I didn't mention no one's name although I maybe should have. So in the future if I see their name on anything I purchased for a protection plan I will declined. I rather buy another product on my own than deal with liars. It will not let me added the receipt to show you all the proof.
How do I know I can trust these reviews about SquareTrade?
854,137 reviews on ConsumerAffairs are verified.
We require contact information to ensure our reviewers are real.
We use intelligent software that helps us maintain the integrity of reviews.
Our moderators read all reviews to verify quality and helpfulness.
For more information about reviews on ConsumerAffairs.com please visit our FAQ.
My phone quit working so I had to buy another one and at the same time, a person dropped my wife's phone and cracked the screen. I called Consumer Cellular and my wife's phone was covered under insurance so she was able to get a new one and SquareTrade got the claim going that day. It was great. I received a new phone in just a couple of days and I was very satisfied. I was very impressed with their service.
When I ordered my phone through Home Shopping Network, they told me that there there was a warranty to go with it if I wanted to purchase it. SquareTrade was all that was offered and I had to give the network whatever the payment was for the phone plus $34 for the warranty. I have never owned a Samsung phone before and I want to make sure that if I dropped it I could get it repaired or replaced. I filed a claim with SquareTrade because my phone didn't seem to hold a charge as long as it had been in the past. They told me what to do in order to get everything taken care of but when they told me I had to send my phone back first and I was going to be without a phone, I changed my mind. I would have to go and purchase a whole other phone and I was going to have to go through trying to put all of the contacts and all of the information back to it. They were going to send me the money for it but I didn't want to do that. So I just kept my phone.
Hi Mercedes,
When the warranty contract is emailed to you, we include the start date of the warranty, the deductible and our terms & conditions. If an item is has any issues within the first 30 days, the customer will need to contact the seller and provide them with this information. It is also stated in our contract that we do not cover any defects to the device, as it will void the warranty.
Thanks,
JD
Original review: Aug. 8, 2017
I purchased an HTC One M8 phone this year from eBay: itsworthmore seller and added the SquareTrade Warranty. It was a used phone so I figured that by purchasing an additional warranty would serve us well in the future! Well I was wrong! The cell was working up until 3 to maybe 3 1/2 weeks into having it. The phone would lose charge from 75% to 15% within seconds. It would make a funny popping sound and then turn right off. It started showing signs of software problem as well. It tried updating google services and it just plain stopped working around the 5th week we had it. It slowly started to show signs of defects but it was pretty prominent after a month of having it. We tried a hard reset and it worked fine but then within a few days, it started to act up again. This was back in late July. Finally I gave in and called SquareTrade figuring they would help me with this problem. My claim was denied!
Here's a little heads up! If your phone gives out within the first 31 days, SQUARETRADE DOES NOT COVER IT. eBay covers it BUT THEY NEVER TELL YOU THAT IN THE BEGINNING!!! Because I didn't call eBay and report it then, I'm stuck with a $110 dollar paper weight!!! The seller from eBay: ITSWORTHMORE was no help either! Again, because it wasn't reported in the first 31 days, they can't cover it either!
It seems to me that SquareTrade, eBay and the SELLER may have some pre-arranged agreement that if the cell stops working in the first 4 weeks, NOBODY covers it if it isn't reported to the right people! Seems more like a SCAM to me! So the lesson learned here... If your phone acts up in the first 31 days and you don't report it to eBay because you're unsure if it's broken, DON'T TELL SquareTrade it happened in the first 31 days.
I'm all about being honest and forthcoming but what good does that do when a company refuses to help and leaves you hanging in the wind. I received a refund for the $25.99 but when I asked the CSR, what do I do with the phone now, I was simply told, "You can use your refund to fix your phone"!!! LMAO! Wow!!! By the way, SquareTrade will charge you a deductible!!! Funny how these companies scam good honest people!!! Good thing we have the internet and social media to bring this out into the light! SquareTrade, I will make sure to get the word out with other social sites! Thank you for making us all aware of your dishonesty!
I bought a few things, including phones for my granddaughter and the place where I got them sent me to SquareTrade for a warranty. Purchasing an electronic device warranty online is easy. When my granddaughter had dropped her phone, I called them in and went online to file a claim. They sent a check right away. My overall experience with SquareTrade is excellent, and having an extended electronic warranty is very valuable.
I acquire warranties for mobile devices because of the many risks that they bring with them and I have multiple users in my family. I've used different warranty providers and at that time, SquareTrade looked like a good value. I had a good experience with the representative when I purchased it online from their site and it was very easy. When I made a claim, they sent a replacement phone. There was a $75 deductible. The value decreases over time as the value of the phone decreases. It's very valuable. Plus, they're responsive and helpful. I would recommend them.
The tire on my daughter's quad had busted. SquareTrade wasn't able to give the tire but I was able to do a report and just exchange the whole car. Everything was good.
I thought it's a good idea to purchase a warranty for my tablet, so I bought one from Square Trade through Costco. I paid the warranty up front and the interaction I had with the rep was excellent. When I filed a claim, their customer service was able to assist me with my issue at that time.
My aunt uses SquareTrade all the time and had bought me a blender. She also got the warranty for me as a present. There's a number in the manual that they give with the contract. I could call that number and speak with somebody. I answered a few questions when I called for a claim, they got me a new blender and sent me a check through the mail. I got my money back and I got to get a new one. They're very good to work with. For the money, it's worth it and I had a very good experience with it.
Hi Lori,
We have reviewed the call and would like to speak with you about this. All warranties purchased on or after 12/3/2015 are eligible to be renewed. Your warranty was purchased on 7/30/2017, before the time we were offering renewals. During the call, there was no mention of a claim needing to be filed only of you needing to renew it.
I do apologize about any miscommunication, but we are unable to renew the warranty or file a claim.
Thanks,
JD
Original review: July 31, 2017
I purchased a two year warranty policy on 7/30/2015. My confirmation email was at 8:54 am and states coverage to start 7/31/2015 and end on 7/31/17. I have never received any reminder emails from them about renewing. I tried to renew online but it didn't recognize my policy number. So I called about 15 minutes ago (7/31/2017 11:34 am) and they say my warranty already expired because of the TIME IT STARTED and they won't renew my policy. Seems to me it should be covered until midnight at least... I will never do business with them again! It seems to me if I was willing to give them more money and they declined, can you imagine getting them to replace your phone if it's damaged? Thank God I never had a claim! NEVER AGAIN!
I bought an electronic toy and it's not a 100% sure that it will work always. My son is playing with it every day and if it breaks, I could refund my money so I got a warranty from SquareTrade through Toys R Us. The guy who talked to me was really good and making the payment was very easy because it already charges to my Toys R Us credit card. Then, I had to file a claim and when I called their company, the guy who talked to me was really nice. I told him the problem and he gave me a confirmation that I have to accept and sign it and in a few days, I received a check. The warranty is really valuable and their company is great. I'll definitely recommend it to my friends.
Hello John Adado,
Refunds are normally processed immediately through our system. I am so sorry to hear that its taking so long for you to receive yours. Doing some extensive research on your account it looks like your credit card was closed or changed when we processed your refund. The credit card sent us a confirmation that the refund had been accepted. I also was able to confirm that at least 2 of your refunds went back to the retailer not to us. Although they advised you that we would provide the refund we were not advised until after the fact. This has delayed us in moving forward. Please accept my apologies, this is truly an unusual occurrence. We definitely want to make sure this is resolved. I do show at this point one of our Managers has already reached out to you and confirmed a resolution. If you have any additional questions or concerns please feel free to email us at socialhelps@squaretrade.com
Thanks,
MQ
Original review: July 18, 2017
I cancelled 5 SquareTrade policies back in March 2017 and now we are in mid July 2017 and I am still looking for my refund check. I have called and spoke with them and emailed copies of the documents they have asked for five separate times, every time I get someone on the phone I go through the explanation process again. I have spent hours on the phone with them trying to get a refund of two-hundred eighty dollars back without any success, the first line of phone support I believe are trying to help but they don't have the checkbook. I have been in a discussion and on hold again with support as I type this complaint, I will again waste an hour on this call to receive a promise that will be worthless.
I purchased my LG 47" LED HD TV from Amazon nearly 4 yrs ago. Last February the LED lights blew out and I filed a claim. Relatively simple, just call the number, provide the information, run some troubleshooting test. I live in a rural location and had to take it to a repair shop. Wayne ** was very helpful and well informed on the subject. After contacting SquareTrade with his price on the repair, my TV was replaced with a brand new LG. It was a little bigger, 1 HDMI port vs 3, but given my warranty was due to expire in August of 17, that $75 extended warranty is worth the cost.
I submitted a claim to SquareTrade but they wanted me to take the device to a service center which was in the next town. They said that that's who took SquareTrade, but when I called the company, they said they did not. I would have to pay for it myself and then SquareTrade would reimburse me. But I ended up sending it in and they let me know that it couldn't be fixed. They just didn't have a check for the cost of the phone. Still, the process of the claim was easy and having an extended warranty is very valuable. Overall, I was happy and very satisfied with SquareTrade.
I am impressed by the customer service I received and how quickly I received my refund check for an item I bought from Sam's Club over a year ago. The extended warranty wasn't expensive but it paid for itself when the Canon printer decided to go south on me; pleased as we barely printed a half of ream of paper in 14 months.
SquareTrade was offered through the vendor that I purchased my phone from. Whenever I submit a claim, it's super easy. My experience with them has been great.
I am very satisfied with your work. I would recommend to everyone. I received a new Fitbit and very pleased. The time frame was absolutely amazing. Thank you for a job well done! I made a phone call. The representative was very helpful to me and talked me through the proper steps. Thanks again.
The NuVision tablet wouldn't turn on. So I called SquareTrade to make a claim on it the tablet. The first person help try to help me get my tablet working. I was at work so he send me a email to follow to see if I could get my tablet work. It didn't work so, the next day I call again, talked to another person, told him that did work with that email the first person send me. The second time I send the tablet in so they could fix. Your company is great!!!
I purchased my son's iPhone and it came along with a SquareTrade warranty. He dropped it and the screen broke. I called one day and the lady was very helpful. SquareTrade's customer service is great. They kind of walked me through the process so I'm very satisfied. Every time I call, the experience has been beautiful. SquareTrade is a great team.
Everything was fine, they called me to know more about the problem, I explained And everything went fine. Also every process was well informed, the letter can not be sent to my home but they told me And I have another direction And everything was fine. Thank you.
I was never so happy to have taken the SquareTrade warranty on my chair at Staples! After 2 years my chair broke in a way they couldn't fix. I received my money back within a week! I will never be without it again and will always buy at Staples!
I am 4 years into a 5 year warranty on a Samsung stove. The front digital panel and thermistor in oven went out. Warranty claim handled quickly and with no hassles. I have always been pleased with your customer service.
I filed a claim because my Epson printer was not functioning correctly. At first I was hesitant to call, I was afraid of getting the run around about the warranty. I was very satisfied with how quickly my issue was resolved. I repurchased my Epson printer and didn't hesitate to purchase the warranty again. Thank you so much for the amazing service.
I've had to have my wife's phone fixed 3 times and they fixed it with no problems. Service was fast, friendly and I have my product back within a week. It's hard to get good service. The SquareTrade makes it easy. No hassle, no fuss just good service. Thank you guys.
Great product, great service and turnaround value for monies spent. Good on the phone. Only problem is there should not be a requirement for how long my response should be. This is becoming quite aggravating if I got submit one more time and it doesn't go through my thoughts on how good the service is will change.
I contacted SquareTrade because my coffee maker was not working after 4 months. They in turn contacted the manufacturer and the manufacturer said they would replace the coffee maker. That was on June 2nd and I have not yet received a new coffee maker. If I do not get it soon I will contact SquareTrade again. The employee I spoke to was very helpful and spoke English.
SquareTrade Company Profile
Company Name:

SquareTrade

Year Founded:

1999

Phone:

(844) 906-1072

Website:

https://www.squaretrade.com/