Consumer Complaints and Reviews

I purchased Paige, a curly wig, and liked it. When I purchased the same wig again 6 weeks later I took the tags off because I had already purchased the same wig in the past and thought it would be the same. It wasn't, but because I had taken the tag off I couldn't return it. So just beware that Paula Young Wigs have inconsistencies in their quality and the company sticks by their rules no matter what the problem is. Their website says they guarantee their quality 150% - not so much! Buyer beware!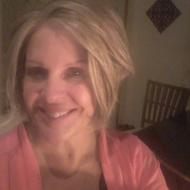 I have purchased many wigs by J Smith. The receipt I submitted and the order number is just one of many orders. Southern Charm, Beach Party, California Girl, Malibu Waves, are my favorite. I ordered Sunset, Seaside, and would not order again. Just not my style. Southern Charm is my absolute favorite wig, Beach party a wavy fun style is my 2nd favorite! I own 60 plus wigs. R Welch, J Renau, Rene of Paris, Gabor and yet my faves are simple basic cap lace fronts by J Smith... WHY? THEY HOLD UP! COLORS ARE GREAT! sf13/16 is my favorite color! AFFORDABLE... CONSISTENT.
I had sunset professional modified. Thin, shortened... a bit of perma but great winter wig... Seaside didn't suit me but all the others I mentioned are my go to wigs... while my 3 upstage by R Welch sit on their wigs stands due to tangles and VERY high maintenance. My southern charm and beach party just go and go and look and feel great. The service at Paula Young completely depends on who you talk to... and that's a bit of a drag... but overall my experience has been good.

I ordered a cascading curls clip on pony tail. It was the wrong color. I sent it back with a free shipping label to exchange it for a different color. They did not exchange the item but charged me shipping. They refunded me only $12.00 of the $25.98 that I paid for the item. So I received absolutely nothing for the $12.00 that they charged me.

I bought two wigs from Paula Young on clearance and I swear I have never seen such poor quality as these wigs. I have ordered wigs from Wish for $5.00 that were much better quality and that include shipping. So I think that they probably order their wigs from Wish and sell them on Paula Young. I would NEVER put my name on anything with this poor quality.

I ordered a wig by phone on a Sunday. I needed that wig delivered within a few days because of severe hair loss related to chemotherapy and because I was leaving town. The representative I spoke to assured me that this order could be sent immediately and would arrive on the following Tuesday which was two days. I gave her the correct information for payment and for shipping including my email address. Expecting the order to come today I stayed at home and finally at 4:30 I decided to call and see if they had a tracking number. I did not receive a receipt by email So I was getting concerned.
When I finally got through I found out that my order had been shipped by regular mail and would not be received until possibly the 20th. I became very upset and I asked to talk to a supervisor. After waiting for 25 minutes I was hung up on. I called back. I had to go through the whole explanation once again and finally was put through to a supervisor. She apologized but said there was nothing she can really do about it. She said she would check tomorrow to see if she could find out where my shipment was. This however is not going to help me if I leave town on the 19th. I will probably have to go to a wig store here in town which is going to amount to another hundred some dollars. I'm very upset and I will never recommend this company nor will I ever order from them again. Their customer service is horrible!!
How do I know I can trust these reviews about Paula Young Wigs?
828,308 reviews on ConsumerAffairs are verified.
We require contact information to ensure our reviewers are real.
We use intelligent software that helps us maintain the integrity of reviews.
Our moderators read all reviews to verify quality and helpfulness.
For more information about reviews on ConsumerAffairs.com please visit our FAQ.

This was my first time buying a wig from Paula Young, although I have bought numerous hairpieces. I read the directions on her site of what size wig to buy. It states that, "If all 3 of your measurements do not match exactly to the one on the size chart, choose the size that corresponds to the largest measurement."
I followed those directions and thought that it would be safe enough to order wig #A4166 812A A, as this wig was on final clearance. The wig arrived 6/30/2017, and I tried it on 7/1/2017. The wig is way too large and will not ever feel secure on my head. I called Paula Young on 7/2/2017 and explained the problem. I said that, "If you will let me exchange the wig for a petite sized wig for the same price or more expensive, I will pay the shipping back to you."
I was told that under no circumstance could they exchange a final clearance wig and that if I sent it back, Paula Young would donate the wig to charity. I was totally misled by their directions of sizing a wig. And now am stuck with an unwearable wig. I told Paula Young to take me off of their mailing list and not to send me any more catalogs, as I could never order from them again - not knowing my size.

Ordered hair piece and clearance wig by phone. Wasn't informed that clearance item could not be returned or exchanged. Arrived was not right color so I called. Then they tell me about the policy! Not with my order! My very first order and it will be my last order! I talked to supervised and she read the policy to me too late. I called because I had trouble with my vision. They shouldn't work with the public, very bad people skills. The hairpiece and wig are useless to me!

I purchased a full wig. My own hair is thinning and hard to style. When I received my order, I was very disappointed! The wig is as thin on top as own hair. I wanted to return it but was told because I cut one tag off they would not refund the purchase. The catalog advertises that these wigs are not heat sensitive, they are a mix of real hair and synthetic so you can curl and style like your own hair. This is NOT true! Since I had to keep the wig, I purchased a hairpiece to fill in the top, since I could never match the color anywhere else. I'll never purchase anything else from this company! Very rude on the phone too.

I bought a wig and it was nice but was too much hair. I sent it back, along with the unopened wig stand and a free hair wrap. I knew the $7.99 shipping would be deducted from my credit. They also deducted the cost of the unopened wig stand that I returned and charged me for it. I'll not buy anything from them again.

Ordered a simple hair pieces and price deducted immediately from my checking account. After nearly two months and no product received, I call to discover the product was sent to an invalid address because the wrong zip code entered. The item was returned since the address was invalid but was not provided a refund until I called yet they kept the shipping charge. I asked to waive the shipping charge which they did confirmed the correct address during the phone call so I reordered the same item after all mistakes happen. Nearly a month passes still no product received. Called and person who answered couldn't understand a basic telephone number to pull up account. I spoke up and asked if she couldn't hear me yet didn't answer me and accused me of yelling at her and she hung up.
What?! I called back asking for a supervisor who indicated the piece was sent to the same invalid address and returned back to them. Good grief. She said she would provide a full refund if I no longer wanted the product. Been nearly 3 months and still haven't experienced the quality of their product but according to other reviews it's not a good product. This place cannot follow simple standard instructions for a mail order business. Sent item to invalid address and although returned they did not issue a refund until I called to enquire then wanted to keep the shipping charge when it was them that sent to the wrong address not once but twice. And still didn't issue a refund when they received the item back. This business is run by people that don't know what they are doing when it comes to taking or shipping orders, issuing refunds for return products and cannot enter basic numbers to view accounts. Don't waste your time, money or patience with this place!

I ordered a wig from Paula Young. When it came the strands were so thin it barely covered my head. I was going to exchange it, however it was on sale, so I will probably never see it again for the exchange to wig. I called as did others and do not know what country I was talking to. They did not care. I said, "Never mind" and they said, "OK."

I have been a Paula Young customer for 9 years and have returned several wigs with no trouble. But something has changed both in the quality of the wigs and the customer service. One of the wigs I returned on May 30, the day after I received By June 15 I had not received credit and called to ask why. "Yes", I was told, "The Victoria wig was received on June 14," and my refund would be issued June 21 which came and went with no refund. The woman I spoke to on June 24 told me that the wig had NOT been received in the warehouse but was still sitting in the post office. Hello! Three people told me it was in house on June 14. Did it just jump up and go back to the post office.
No, now it seems they couldn't refund because they were doing inventory, God only knows when or if I will get a refund for the second wig I returned. I will be contacting Visa to settle the matter and will NEVER order from Paula Young again. Who needs the agony plus the colors of the wigs and the styles look nothing like the pictures. One wig I ordered in the same color as one I already had, arrived in a color not even close. Who is minding the store at Paula Young these days?

My mom has been buying wigs from this company for at least 15 years and has had no problems with them until recently. Her last 5 orders were a mess. The quality of the wigs has really gone down. There's less hair than there use to be on all their wigs. Also, my mom ordered another wig that she had ordered before, but this time it came differently with the cut on top too long. Luckily, my mom knows how to cut hair so she cut herself. Another wig she ordered she tried on and removed the tag before she realized that the very top of the wig in the center was cut real short "like woody woodpecker" she said. She called customer service and they said they couldn't accept it as a return because my mom removed the tag. She threw the wig in the garbage.
Now she has just received another wig which she has ordered in the many times before and it is not the color she ordered. She ordered 27 light auburn which she has been using for quite some time. The wig came with a label in it that said it was 27b. What is 27b? That color doesn't even exist in their catalog. Anyway, it's a brown color, not red at all. She and I compared it to her other light auburn 27 wigs and it doesn't match at all. What is happening to this company? They are going down the tubes. I am now helping my mom find a wig shop somewhere near home. She cannot continue to waste her money with these people. My mom said it's $200 worth of wigs - wasted.

My wife purchased a wig and styling kit from Paula Young. She returned everything and only received a refund for the wig. I called the company and asked about the refund for the styling kit and was told it was a final sale item, so it wouldn't be refunded. I told the person that the catalog said sale only, not final sale so send it back to me. I was told it was donated, so I told her that I wanted a donation receipt and was told they don't have those. I then asked to talk to a supervisor and she was even ruder. I have never dealt with a company with such rude employees in my life. We went through the same stuff as I did with the 1st employee. It finally came down to I should have read the back of the order form envelope that was torn off to send in the order.
It is nothing but a scam. Why put details on the back of the envelope you use to order. Why not put final sale instead of just sale in the catalog. Sale and final are 2 different things. So besides the return shipping of $7.99 and the styling kit at $18.50 it cost me $26.99 for nothing. I believe everything that was sent back was sold again. So do they actually make money selling wigs and accessories or just money scamming people. This company needs to be shut down.

What a con Paula Wigs coupons are i.e., coupon 902174, $10.00 off AND FREE SHIPPING on orders of $49.00 or more... I placed an order of $54.99 used coupon and ONLY GOT $10.00 off. To get A FREE SHIPPING I would have to spend at least $59.00 NOT $49.00, so that when $10.00 off is applied balance has to be $49.00... Clever, but not fair to your customers. If you don't want to give a discount, don't... Don't do bait and switch... it's not good business. I called customer service, they could care less... Don't know what country I was talking to, since there so many other wig companies, I believe I will change to another company and hope for better business ethics!!!

Do not under any circumstances purchase ANYTHING from this company. I purchased what was supposed to be an auburn colored wig. The wig that arrived was brown... Even out in bright sunlight, there wasn't a single reddish hair in the wig. When I went to return the wig, I discovered that I would have to pay a $7.99 fee just to return it AND I would be forfeiting my $9.99 shipping and handling fee. This means that for a $39.99 purchase with a $9.99 shipping and handling fee, totaling $49.98, Paula Young Wigs would be keeping $17.98 of my money... just for sending me a wig with which I was completely unsatisfied. Paula Young Wigs is just a rip off outfit. The return policy is not stated when you order a wig. The policy is only stated in the invoice which comes with the order when it arrives. This is a completely disreputable company.

Called today to find out about a Wig that I returned. Was told that I was being charged $7.95 and I would have to pay this when a new Wig came in the mail. Because they say that nothing was wrong with the one I sent back. Thing was burn at the middle of the Wig and I would have not sent it back if nothing was wrong and If I didn't like it, why would I order another. More or of Less they say people don't tell the true. I'm so mad and told the woman I talked to that I was so done with this company. She said, "Well you only ordered Two Wigs", I told her That right now I have 10 wigs. She was a **.

I couldn't believe the difference in size from the photo to the tiny Barbie wig that arrived! It would literally fit a Barbie doll's head. Oh well for 9$ what can you expect, I would prefer truth in advertising. The photo used the model's hair to make the hair piece look fuller. Caveat emptor, buyer beware.

I placed an order for 10 wigs on April 6 from a catalog which gave a price of $39.99 and included an offer of 20% off any order over $59.00. Shortly thereafter I received a confirmation of my order, which stated that my coupon # had been accepted. Wigs began arriving two weeks later. I have received 8 wigs and was charged $39.99 each. Total charges have been $414.89 (includes shipping charges). When I called to protest the lack of a 20% discount, the supervisor said she would only give me the discount for the last 5 wigs received because I had not called and protested the amount charged within 15 days the shipping the wigs. I still have not received 2 wigs and she promised me I would get them in 4-5 weeks, but they would not be eligible for the discount. She said that was because they shipped them on 4/12 and 4/14/17. They were not received. I was waiting for the order to be complete, but that never happened.

When I returned a silver that was wrong color using their return label and returning less than 2 weeks after recipient. Never heard from then. Weeks later I inquired about receipt and refund. They said they had sent a refund to my credit card. Never happened. They said when I checked again weeks later that they had sent the refund but would take time. 3 months later no redundancy credit card has nothing from them. Lies and false advertising. Would Never do business with them again and suggest that for anyone considering purchase.

I tried to point out to them that most of their customers have lost their hair from cancer treatments & should be treated with respect & dignity. Well not at Paulayoung.com, the higher up in managers - supervisors the nastier they got. I was telling them I am a stage 4 breast cancer survivor and had brain cancer & I will be using their services from 2000 and now for the rest of my life - you would think they would say, "Hey this is a very good patient and we want to keep her happy." I was telling them of the serious financial problems I am currently going through and was facing the reality that I may lose my home and have no place to go except live on the streets & rehome my 3 cats - which would DEVASTATE me. I was not looking for sympathy. I wanted to know if I could get some kind of discount.
I have spent thousands at Paula Young. It's hard asking a perfect stranger for some help & told this ** I could distribute Paula Young catalogs directly into these cancer patients' hands at Holy Name Hospital & give some to doctors that work in both Holy Name Hospital and Englewood Hospital. I truly think I could have got her some sales but this stubborn ** says she deals with the American cancer center and she is fine. I have skills in marketing & advertising. I could have worked with them on making flyers & doing promos - like $10 off first order & little thing like that and have a little fun like maybe a raffle or anything to have a little fun. I have been going to Holy Names Cancer Center every 3 weeks since 2004. I have seen so many doctors and patients come and go - I hope the patients go because they are now healthy & I continue to pray for them.
Why don't you email me I'm in the process of looking for a more affordable option & I could keep you posted. I hope you and those you love have a wonderful 2017. I don't have my Paula Young order # yet & I did get I think it was a $5 discount & seems to think since I didn't jump on her $5 game changer that I was not appreciative. She acted like she gave me a life saving vital organ transplant. So let's keep in touch. My email is ** and I'm not comfortable putting my phone up here but if you email we could move on from there and that would be great.

Buyer beware. This wig company should not be able to do business. I purchased several wigs and had to return them because they were poorly made and was charged for a restocking fee every single time. I purchased a wig on sale and was never told that it was a final sale and a refund could not be issued on final sales. I returned the wig not knowing their final sale policy and they took upon themselves to donate the wig instead of sending it back to me. I assure you that my wig went back into circulation for sale. The employees and supervisor were both unprofessional and rude. Think of how many people they do this to and get away with it. Do not do business with this company. You will surely be sorry.

I recently ordered two Raquel Welch Wigs, each a different style in the size average. One was almost $200 and the other on special for around $100. The less expensive one fit fine, but looked horrible. The more expensive one was so small, it would not even fit onto my head. I returned both of them, stating that the $200 wig was defective or the size was incorrect. I requested that they do not charge me the 20% restocking fee on that wig.
Today, I received a $233 credit on a $294 purchase (plus the $13 I spent to send them insured, back to the company). I phoned the customer service dept. and spoke to Rhea. She spoke to her supervisor Ms. **. I was told that just because the wig did not fit my head, it is not defective. Even though they came from the same company and both were size average, it is not their fault. Well, then whose fault is it??? I could see if they came from different manufacturers, but they did not. BEWARE!! I do not know how this company stays in business. I told Rhea that I would be following up with my credit card company. Which I will be doing after I am done writing this review.

When I ordered an Alex wig for the third one it was not as pictured and the fibers looked very fake. I had ordered before and sent one to my sister. When I realized it looked more like the Blair wig and was too straight on top and not styled. They had told me it would be a 7 week wait on that one because it was out of stock at the moment. I told him that would be fine but I got it within 5 days later and it was this mess of a wig. I didn't send it back but have never worn. When I sent this last one back I used their "Smart Label" which their paper said would be $7.98 deducted from the cost. They deducted $15.98.
The person I talked to said she would request shipping cost to be waived. When I called customer service about that they said there was no reason found to refund my shipping from the smart label. She said if I had written a note and put in there they would have considered it. I had told the sales lady that I had talked to earlier to please pass along my complaint. She did not. I will never order from Paula Young again.

I have purchased wigs from Paula Young for many years and have previously been very happy. Over the past two years the company has completely changed their values and customer service. When I order a new wig at given regular price they send defective or previously returned wigs. These wigs are not marked as used or returned so customer can make a choice, nor are they packaged as new. I called to request a NEW one after three returns and they said they will not guarantee that you will get new, unused wig. Very rude and terrible customer service. I do NOT recommend buying their product any longer. I probably have 20 of their wigs but will not order from them again.

Just bought a wig from Paula Young. Did not fit right. Spent 42.9. Contacted them, they told me to send it back. The day after I sent it back they told me they could not refund because clearance item. Never told me before I sent it back. Now fighting to get money back from PayPal. Do not buy from this company, they will rip you off.

I ordered 2 wigs totaling 109.00. I did not even try them on. When I opened box, I immediately knew they weren't for me, didn't try on. Boxed back up, all tags still attached and all paperwork was included. Today I received a refund of only 42.00. When I called the company I was told one of them were clearance and I wouldn't get my money back and that they donated it to charity. Be careful if you order from this company. I only wish I had read the complaints before ordering.

I had already bought 9 Paula Young Wigs and all fit fine and looked good. I decided to buy 1 Jaclyn Smith wig. It wouldn't stay on my head when I tried to style it, so I never wore it. I returned it and paid for the shipping and wrote a letter saying to send me another wig in exchange for it. I called them and they said because I had taken the tag off they would send it back to me. I told them it was not made right and it wouldn't stay on. They just said sorry. Plus they would charge me $5.00. I was shocked!

Ordered two wigs, which were clearance items. I tried to return the merchandise for an exchange of another wig but was informed CLEARANCE items are NOT returnable and/or refundable (but would be sent back or donated to charity). The wigs were inferior products, as the weave could be seen clearly in the top and sides of the wigs. I was hoping another style might prove more acceptable but since I was refused a refund or exchange, I guess I'll never know. Contacted PAYPAL and they are disputing the purchase. I will NOT DO BUSINESS WITH THIS COMPANY AGAIN... EVER!

What has mail order shopping come to? If you haven't placed an order already, don't waste your money buying from this (Paula Young Wigs) company. Because there is no way to get any portion returned if dissatisfied with the product. I returned my purchase intact but was told none of my funds would be refunded because the tags were missing, which was a lie. Then I was told I could send them $5 and get the wig back or they would donate the wig to charity. So I just did my good deed for the day, I donated $59 and change to Paula Young Wigs for somebody's dinner and drinks and somebody else gets a free wig. Blessings for everybody involved.
Paula Young Wigs Company Profile
Company Name:

Paula Young Wigs

Website:

https://www.paulayoung.com/