Royal Administration Services
Hanover, MA
Consumer Complaints and Reviews

They were very professional when it came to quoting me a price. When I was quoted the price I told him, "I wanted to compare against other warranties that I have seen for less money." I found out that their warranty was $3,800, I thought that was kind of high. Then the guy on the phone said, "Good luck with your warranty search" and hung up on me.

I bought my car Oct 31st 2014 which came with a two year warranty. Beginning of October 2016 I decided I wanted to remain covered so I sought out an extended warranty through "Carchex" who has pretty good reviews. I was under the impression "The Royal" was just the name of one of the warranties they offer, not a whole other company (or I would've done more research on them specifically). It was not until my claim was denied and I asked for an email to begin arbitration that I realized "Royal Administration" is a third party company and now as I am reading these reviews I can see that they make their profits by denying claims, just as they did mine.
Last Monday on my way to work my car started sputtering and as I was less than a mile from work began cutting off on me when I came to a stop. I coasted into the parking lot of my work and noticed a noise from the engine. At that time I called Royal and asked for a tow to a local shop who would later that morning diagnose my car and inform me that the engine had thrown a rod.
I didn't stress because I knew I was protected... Right?? So, I gave the shop all the info for my warranty and began the claims process. The shop called me the next day and advised me that Royal had requested he pull the oil pan off. He also mentioned to me at that time that the rep seemed very short and condescending when he told him I had only put 3,500 miles on my car in the 6 mos I had the warranty. I explained that it's not a problem because I only had to put 1000 miles on it per the contract for a claim to be valid and I lived 7 miles from work and a simple math equation would confirm that my mileage was indicative of not only me having driven back and forth to work each day for 6 mos but that I also had put an additional 1200 miles (200 miles per month) above and beyond what my everyday commute called for.
So, the shop pulled the oil pan on Tuesday and called Royal to advise them that he had fulfilled their request. He explained to them that there were metal shavings in my oil. At that time he was told they would call him back. Wednesday they did call him back. At that time they requested that he pull the engine from my car and each rod bearing, lay them out and then call them back. He did this. When he called them on Thursday they said they'd get someone out to take pics. Friday an inspector showed up to take pics. The mechanic (been in business in the same building 50+ yrs) said the inspector told him from the moment he walked through the door that "this isn't something that "just happens". And that I "must've not ever let my car warm up before driving it".
My mechanic explained to the inspector that throwing a rod is indeed something that "just happens" and there aren't always "signs" that would alarm someone that their engine is about to throw a rod or preventative steps other than a regular oil change, which I have records of having done. He also reminded him that in said maintenance records it shows I had just been to get an oil change a month ago and there were no notations that oil was leaking, oil was low or metal shavings were present in oil. In other words "THIS JUST HAPPENED"!! The inspector even took pics of my rotors to make sure there weren't any rust on them from the car sitting. Although I laughed about that a little, I thought to myself "well that's fine, this can only be a good thing for me since the car has NOT been sitting".
This afternoon (a week after my engine threw a rod) I received a call and was told my claim was denied. Their reason for denying my claim was that somewhere along the line I must've run my car out of oil and continued driving it with no oil. Being a female and having been given the ole "you're a woman so you must know nothing about cars" many times in my experiences, I expected that they would try to use some fancy words or breakdown of how the mechanical failure of my engine was not covered under their long winded contract, but to be told that I must've driven my car with no oil in it was a smack in the face! Downright offensive. Especially since I was a manager at Valvoline for 3 yrs and my father retired from GM... Making sure my car's fluids are maintained, checked regularly and on full at all times has been instilled in me since before I knew how to drive a car!
When I asked what grounds he had for coming to this conclusion his response was "the proof is with your car". So, now I have my own common sense and a mechanic of 50+ yrs telling me that there is no way that my negligence could have caused what happened on one end and a desk adjuster on the other basically telling me to prove him wrong! So that's exactly what I intend on doing! Please steer clear of these scammers. My story sounds way too much like all these others. I wish I had known this were a different company than "Carchex" so I could've did my research. If I had read these reviews I wouldn't have touched these thieves with a 10ft pole! I will do my due diligence to prevent this from happening to anyone else!

I took my 2007 Infiniti vehicle to the auto shop because my A/C stopped working. The shop told me that it was the compressor that needed to be replaced so I had them call the auto warranty company (Royal Administration) since compressors are covered in my policy. However Royal told the repair company that it wasn't the compressor and in fact it was the Compressor clutch and that was a separate part and not covered. First, the fact that an Auto Warranty, who is not looking at my car, can tell the auto shop who is looking at my car what's wrong with it is the start of the suspect behavior. So the repair company told Royal that you can't buy the parts separate so if you have to buy a compressor clutch, you have to buy a compressor. Royal then claimed that they use AllData to determine if you can order individual parts and told the repair company that you can.
My repair shop then called our local Infiniti dealer here and asked if they could purchase a compressor clutch and Infiniti told them that they would have to buy the Compressor itself. Once we told Warranty this, they still insisted that we had to buy the compressor clutch separately and it was not covered under their policy. My repair shop told them that they've done these repairs plenty of times and that they've never been able to buy the compressor clutch separately and no other auto warranty company told them to do this. So after speaking with 3 different adjusters, Royal told me that they would have a supervisor call me to further explain it to me but that hasn't happened as of yet.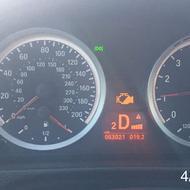 I took my car to authorized dealer because my car gave an engine check light fault, then went into limp mode. I took my car into BMW 2 weeks ago with a fault code that put the car into Limp Mode. Meaning won't go over 50 miles an hour. Definitely a safety issue. The dealership ran diagnostics, found other issues including the issue with the limp mode fault and check engine light. Called the Royal Administrative Services. They sent an inspector out at least 3 times to verify the problems the BMW rep told them about.
The fault (Fault 27E4) would not come up while the inspector was there so they denied the part of the claim that was a real safety issue: the check engine light and limp mode fault codes. They approved a bunch of other stuff and gave BMW the go ahead to fix the car. Once it is all back together and they test the car, the fault comes back up. BMW call Royal. They send out another inspector but the fault is gone. It appears to clear when you turn the car off then on again. But it wouldn't do it when the inspector was there, so they didn't cover the fault and closed the claim. Royal denied the check engine light claim!
Royal doesn't seem to think that this fault is a safety issue. They said if it happens again bring it to the repair facility and have them run a full diagnostic to show the problem. Royal would open a NEW claim for it. They want to open a new claim for a problem that they refuse to repair the first time because the inspector couldn't experience it. They want to charge me another deductible for a problem that is intermittent but won't pay for anything if their inspector finds no problem. If a problem is intermittent I would think the company would accept time and date stamped photos or video of the condition when it happens to show it is intermittent over a period of time. I have pictures and video I wish I could post here. I got my car back on Thursday evening and the limp mode started again Friday morning on my way to work! On Interstate 17. Not a side road. SAFETY ISSUE.
The BMW repair facility said that Royal is the worst warranty company they have ever experienced. The customer service is horrible. The run around the shop had to do to appear Royal was way more than any other warranty company they deal with. Two weeks my car was at BMW while Royal sent inspector after inspector to check for problems. Once again, this is a safety issue the Royal refuses to cover. Maybe they are waiting for me to get into an accident before they will agree.
My personal dealings with Royal directly are not any better. I asked to speak to a manager. They are always in meetings and never call back. I ended up calling several times before finally being switched to a manager. Their customer service reps are horrible and rude. My car went back into limp mode the very next day after getting it from the shop. It is an intermittent problem that resets itself when you restart the car. You can't MAKE it happen so I don't understand why they won't accept video and photos with time and date stamp. THIS IS A SAFETY ISSUE and can cause me and the vehicle physical harm.

It seems, from all of the complaints here, that this is a usual practice of this sham company. They drag their heels on giving a decision and they seem to want to discourage claims by saying that the "engine must be torn down". Anyone who is having a problem with this company needs to file a complaint with the Federal Trade Commission so they can be investigated and possibly shut down. They are taking money in for policies that they know they will never pay any claims on. They need to be stopped! You can fill out the complaint form online at: https://www.ftc.gov/. The more people who file, the chance there is of being successful in stopping them from operating. You may also file a complaint with the insurance department in your state of residence.
How do I know I can trust these reviews about Royal Administration Services?
855,731 reviews on ConsumerAffairs are verified.
We require contact information to ensure our reviewers are real.
We use intelligent software that helps us maintain the integrity of reviews.
Our moderators read all reviews to verify quality and helpfulness.
For more information about reviews on ConsumerAffairs.com please visit our FAQ.

I bought this extended service contract in May of 2016. At the time I was told this covered ALL MAJOR parts in the car. I have a 2008 Chrysler Sebring convertible, and I was not told the top was not covered. If I had been told I would not have bought it. I was paying $174.17 a month. In November of 2016 I saw fluid that was leaking from the hydraulic pump for the roof and I took the car in to the dealership and they called Sentinel or Royal, and I was told the top was not covered. So in November I call to cancel the contract and I was told I had to send a notarized letter with the mileage of the car. I had to send this letter two times because the first time Sentinel e-mailed Royal and they do not like e-mail. Royal received their letter the first week of December stating I was cancelling the contract.
It is now March the 6th of 2017 and I still do not have my money back. Royal have been giving me the runaround. The last 3 weeks I was told they (Royal) make refund checks on Mondays and when I did not receive a check last I called on Friday (3/3/17) and told the lady I talked to I was ready to call the BBB and report this company to them. This morning (3-6-17) I called to see if they were going to write me out a check and the woman I talked to said they sent me a check out Friday (3-3-17) now. That check should be for $1045.02 and that 6 months $174.17 a month. I talked to Lorie today (3-10-17) and she said they did mail me out a check but it will be prorated. She also said she pulled up tape of me buying the contract and what was said is what I have put in this letter. Well over a week (8 days) and no check. I just called Lorie and asked her how does it feel to work for a company that lies to their employs?

I purchased an extended warranty for my vehicle through Royal Administration Services. My mechanic stated that the rear differential assembly pump needed to be replaced. My contract states in bold letters "Coverage includes: Differential assembly (front and rear)." Royal supervisor Terry ** informed me this part was not covered and when I asked for the name(s) of corporate executives and contact information, he told me to "look it up on the internet." I was unable to find any contact info other than the main customer service number and had to call the Attorney General's office of MA to find out the President of the company is Richard McCabe and the COO is Debra O'Keefe.
After filing a complaint with the Better Business Bureau, Mrs. O'Keefe did call me. She informed that the pump my vehicle required is an "external" part of the differential assembly and therefore not covered. I said that the contract does not say external parts are not covered and she informed her decision is final. So that others don't have to go through the hassle I did to gain access to Mrs. O'Keefe, here are her direct numbers: ** and 800-871-0467 x559. I am pursuing a complaint with the consumer protection agency and with the BBB to lower Royal's A+ rating. This company deserves an F for poor customer service, false advertising, and failure to provide the warranty coverage for which I paid $1,930.

I bought my truck 6 months from Freeway Auto Center, and the extended warranty from Freeway Auto Center. It took them 6 months to give us our tags license, and when we bought the truck, we had the oil change. We took care of this truck Ford F150 2013. It started to knock. Took it to Ford dealer, the outcome is the piston failed. We contacted Royal insurance. They had the Ford dealer tear it down twice to the point of failure and for their request it's going to cost twice as much. The insurance we have says anything in the engine is covered. So the insurance Royal calls me and says they're not going to pay for anything. What kind of insurance is this?

I purchased a extended warranty from Royal Administrations in 2013, for my wife's 2004 Cadillac SRX. This year we had trouble with the car and found out that it was the timing chain. At that time it was at Cadillac and I was told that we would be responsible for the engine being broken down. I wind up taking it somewhere else to get a second opinion. Got the same results. So I gave them the ok to break it down. All that I was told was that they would send someone out to assess it and make their decision. They never sent anyone out, instead they told me I needed all of my receipts for Marianne from the time of purchasing the warranty. I sent over everything I had, and was told they needed more. I'm in agreement this place is a rip off and needs to be fined and shut down. I ask if you are very influential please let others know about this establishment and their deceptive practices.

I purchased the extended warranty with my vehicle 1 yr ago. I looked for this 2008 Chevy Avalanche for 6 months. The deciding factor on the particular vehicle was the Carfax report. The previous owners took very good care of the truck and had every maintenance report for the truck. I'd never had a problem with it. When I had it inspected 1 yr later I was told it needed ball joints and called Royal only to find that was not covered. OK that's just a normal maintenance issue.
About a month later the low oil pressure light comes on. I turn the truck off immediately. I checked the oil and pressed the oil life button. It read 44% oil life remaining. I called my mechanic. There was oil in the vehicle and the low oil pressure light was off. He told me if the light came back on to have it towed. I didn't drive it that week and on Friday I watch a stroke patient. He lives 9 miles from my home.
On the way there the StabiliTrak and traction control light came on. I was 1 mile from the patient's home. When I pulled in the driveway the truck was tapping. I had it towed to the dealership. They called the following Friday to tell me I needed a new motor. I gave them the info to Royal. Royal wanted the motor broke down to the point of failure. The dealership called to tell me because if the point of failure was not covered I was responsible for the breakdown of the motor. I gave the go ahead as I knew I'd maintained the vehicle properly. The dealership called the next day and said they found the oil pump had gone bad and stopped the breakdown. 2 hours later the dealership called and told me the warranty company wanted the motor broke down even more.
2 days later someone from the warranty company came to take pics of the parts of the motor. I was asked to send my maintenance reports. I could only find 1 receipt of which I had 3. The other 2 receipts were with my ex. Whom I'd filed a protective order on for using drugs and beating me 2 weekends before this happened. I sent copies of the protective order and the receipt I had and they actually wanted me to break the protective order to contact him to get these receipts. THAT'S ILLEGAL and DANGEROUS. He missed a court date the day they asked me to do this. He had kicked my back door in while I was at work the weekend before. I'm obviously ashamed and scared and I can't believe this company would make me contact someone for receipts that don't matter. Oil changes have nothing to do with the malfunction of the oil pump. I had the receipt for the 1st oil change done in Feb 2016.
It is now Jan of 2017. I've obviously done more than 1 oil change when the Oil life is still at 44%. They are denying the claim. I now owe the dealership $950 for the tear down of the motor before I can have it towed. I have no vehicle and I still owe money on the truck. Whatever you do DO NOT BUY an EXTENDED WARRANTY from this COMPANY. They do NOT honor their contract.

April 2016 I purchased a 2006 Cadillac CTS and thought everything was ok. After all it came with an extended warranty. The car has been very hard to keep power and I've replaced the battery twice and it will barely even catch a jump. Before I even made a 2nd payment on the vehicle my transmission cooler line broke from the radiator and leaked everywhere and I was stranded in the hot car. After finally reaching Royal they advised me to take it to a certified GM repair shop. Seems how I bought the car 2 hours away from home I felt lost. So I get it to the courtesy Ford dealership in Danville IL on North Vermilion St and the mechanic tell me there is no way to replace the line once it breaks. I had to replace the entire radiator..
Since it wasn't internal transmission the warranty didn't cover anything but thankfully I talked dealership into getting a $1200.00 job (for a used radiator and install) cut to about $700.00 out of pocket.. The mechanic tries to talk me into tearing down the transmission to see if there was any damages.. I told him there was no way I was going to let him tear down my transmission because my car wouldn't move when it leaked all fluids anyway and the warranty wasn't going to cover anything unless it was a lubricated internal part. Now in November 2016 my car starts shaking and jerking and runs like ** and wants to die when it's in idle. So I took it to a diagnostic center and it has multiple misfires and says it sounds like timing chain is stretched and an electrical issue (radio shuts down, turn signal switch, no power to driver rear door, turn signal light has been replaced 3 times).
So I call Royal and 1st I was told it wasn't covered under warranty. I looked around and tried to find someone who does actually work on the baby North star 2.8liter only to find out NO-ONe wants to attempt to touch it. My fiancee worked 35 minutes away as a manager and had to quit her job because she needs a car for bank runs and to get to work. My kids can no longer play sports because I have no way to get them where they need to be.
After Googling the warranty only to find the timing chain is covered. I called Royal back and asked the same question but this time I spoke to a different lady I believe named Glenda and she tells me it's covered. So I sent it to the same dealership who fixed it the first time and he mechanic then tells me I need to sign a waiver to give permission to tear down the engine and diagnose it "just in case" nothing else is damaged. After it sat there for 2 weeks.. I tell Royal and they say mechanic just trying to get money out of me and advised me send it somewhere else. At the time the car started it just ran and idled like crap.. So again I call warranty and a gentlemen answered and said that if the chain is stretched they won't cover it but if it's broke then they will. Which means anything I have done to this car is coming out of my pocket..
So I called Vermilion Chevy in Tilton IL. and told him the story with FORD and he said he could just do the chain. So after a week I call Chevy to see if they have diagnosed it ($110 fee I was told prior to towing it to them) and all of a sudden I get the exact same story FORD told me about the tear down. So basically I been without my car 2 months now and not once offered a loaner... I have literally driven this car 6 months out of the 9 I've had it.
Needless to say I found a used motor with half the miles online with 3 year "warranty" free shipping and after pull in old motor and dropping in the replacement it would be about $1500.00 cheaper. Now all I have to do is figure out where this $4000.00 gonna come from for repairs on top of paying this $350 car payment for this lemon. I about to let this damn thing go but I promised it to my son in his 18th birthday August 2017. Now I'm not only a fool but I'm also a liar... I'm so pissed. My anxiety level is through the roof. I feel like a victim here and I'm so confused on what to do.

Worst thieving company ever!!! I had an engine problem. Mechanic reported that cylinder 4 of my 2005 Acura RL was no good after doing a diagnostic test on the engine. When the adjuster came out the mechanic redo the compression test on the cylinder and pointed out proof of smoking tail pipe due to bad cylinder but the adjuster told the mechanic they need to tear down the engine. Therefore, in order for the mechanic to tear down the engine this company told the mechanic and myself I need to give the go ahead. Make story short I gave the order and then Royal Administration said they do not cover the parts and I had to pay $4859.94 out of my pocket with no help from them "NO HELP". PLEASE BEFORE SIGNING UP ANY WARRANTY DO YOUR RESEARCH.

I sure wished I had read these reviews before purchasing the Sentinel Plan. OMG! What a hassle these folks at Royal put a person through. I was so impressed with the smooth talking sales guy for them. I bought another for one of my other autos. Now realizing this probably was my second fatal mistake. I have only had my '08 Jeep Patriot for 2 months and suddenly started making a noise from the transmission.
I spent 3 hours at the Dodge Chrysler Jeep dealership, as they say a repair facility of your choice, right. Well my service advisor got the big runaround speaking with Henry, who has appeared to be there for eons. He was told the trans would have to be broke down to the point of failure then an inspector would come and see what had failed. Only problem Chrysler forbids them from this as they replace the unit, a CVT. Said I had to go to a transmission shop so I proceed to AAMCO. Well guess what, same BS, spent an hour, nothing accomplished. This time it was Tony they dealt with. The shop was again scratching their head wondering what kind of outfit this is. So my tech says Tony said to tell me I need to authorize the tear down and to understand if repairs are unauthorized I foot the bill. This is a bunch of crap!
Well screw this, before I go any further with these bozos I'm canceling both my autos. Figure over the next 5 yrs/100,000 miles I can save that money and repair whatever myself, BS! I'm really blown away reading the reviews on these folks. There is definitely a pattern of deceit, genuine ripoffs! Needless to say my first attempted claim was very unpleasant. Don't worry there won't be a second. I'm done.

Pontiac G6 Convertible 2007. Since the vehicle is a 2 door, the front seat backs must move forward to allow access to the backseat. Something happened to the mechanism which is supposed to allow this, but the seat backs became frozen. Took the car to Dick Norris Buick GMC in Clearwater, FL. They handled the back and forth with Royal. Effectively we were left in the middle between these two and evidently at their collective mercy. Royal would not pay retail for one of the OEM set frames from GM and Norris would not do the work unless they provided the set frame at retail price.
They claim that in order to warranty the work they must obtain the parts unless they are no longer available. So effectively, we are stuck with the outcome and cost of over $400 after an outlay of over $2,400 for the policy. Needless to say, I am most dissatisfied with Royal and less than happy with Dick Norris Buick GMC. For the future, I will never deal with either of these companies again. BTW, the car was purchased from Dick Norris. Also as stated by others, the repair process is exceedingly slow (2.5 weeks) due to the involvement or Royal Adjusters and their requirement of sourcing parts for the repair themselves.

I purchased a premier extended service contract from CARCHEX for my 2006 Mercedes CLS 55 AMG for $5342. The administrator on the contract turned out to be a company called Royal Administration Services. This company has hundreds of poor reviews online and is nothing more than scammers and liars. In the third year of my 3 year contract, my control arm and radial arm on my vehicle went out on my car. These were specifically covered parts in the contract and I had my mechanic contact the company.
The company sent out adjuster who claimed these are wear and tear parts even though they are specifically stated as covered in the contract. He stated they only cover those if they suddenly break, even though the words suddenly break are never mentioned in the contract. He and the supervisor I spoke to, Caroline, then refer to a clause in the contract in the very front of the book which states they will not cover parts that the performance is reduced due to gradual wear and tear. I state that these parts performance had not been reduced, that they have failed. They claim That is what that really means, it is reduced to the point of failure. So while adding words to the contract and interpreting the contract to mean something it does not say, but instead implies that they will replace any of the parts listed, they say they won't pay for the covered parts.
This company and their warranty is a complete scam who will say and do anything not to have to honor their contract. If you are thinking about purchasing a contract from CARCHEX or ROYAL ADMINISTRATION SERVICES, save your money and avoid them like the plague. They will not honor their contract. If you do not believe one review, simply google ROYAL ADMINISTRATION SERVICES and SCAM or RIPOFF and you will see their hundreds of scams they have perpetrated on customers.

We purchased a used SUV from a dealership and we also, for "peace of mind" purchased the extended warranty for over $3K and was impressed with the flyer our dealer gave us saying things like "100% guarantee". They told us "bumper bumper coverage" blah blah blah. We felt pretty confident in our buy. Our SUV started making a clunking sound right after we drove it home on a Thursday night. We took it to our repair shop the following Monday that we have been going to for years and they told us that the engine blocks were completely broken - both of them and they showed us. Our mechanic called R.A.S. because we said no worries we purchased the extended warranty... Our repair shop said they were told that it was not under warranty because, get this, "it didn't break down on them and fail". So basically because it didn't leave us stranded on the side of the road it's not covered.
After hearing this I give them a call and not only did they tell me because we were not stranded on the side of the highway having a "total breakdown" they also say it's covered only if the broken engine block is damaged by the failure of an internally lubricated engine component. I'm no mechanic, but what other way can the completely busted engine blocks break AND furthermore, it was broken when we bought it and the blocks hold the actual engine in place - so let me be clear here, if the engine falls out and leaves you stranded on the highway you're covered, but if you're fixing something that is broken that is considered a main component, it's not covered. How do you claim to give "peace of mind" to anyone purchasing a used vehicle if you don't cover the engine blocks that hold the rest of the ENTIRE engine together and how would we have known they were broken when we bought it?
The lady on the phone was rude to us and asked "has a breakdown occurred?" When we said no she said it wasn't covered. She was very curt and when I asked "how is that possible it's a main component", she asked again if a breakdown occurred and we said no, but they are completely busted to the point that our mechanic can't in good faith, put them back in and send us on our way and she said it's not covered if a breakdown did not occur - customer service is clearly not something they excel at. We are out $1800 the first few days we owned our new "used" SUV with total "peace of mind coverage" line we were given. We also had our repair place find a few other things wrong and R.A.S. said they are not covered because there was not a total breakdown.
I guess if you want anything covered you need to end up stranded/broken down on the side of the road (pray you don't have kids or pets with you and it happens during 8am-5pm so you can get help) in order for them to do anything and I am not even at all confident that they would. This company is a total scam. We would like our $4800 back from this shady company. Our transmission is now sputtering and stalling and unless we end up on the side of the road totally broken down (God forbid we take it in to be looked at now to prevent anything further from going wrong - they must not understand the domino effect) they won't cover it. I doubt they would even if there was a total breakdown because I am sure they would say it wasn't properly lubricated - something we would know, right? Not. Upset, angry, and frustrated do not even begin to cover it.

We purchased a 2005 Ford F-150 from a reputable dealership in south Kansas city MO on March 14, 2016. This dealership also offered a Edmund's warranty powered by car check serviced through Royal Administration. I read over the contract, and called Royal Administration to ask them exactly what was covered and what was not covered. I was told that all internal lubricated parts of the Engine otherwise known as the power train which has always been known as the Engine, Transmission, and the drivetrain which includes things like the differential. They also informed me of everything that was not covered which included things like the body panels, lights, mirrors, brakes, tires, things that are considered wear items. Which is completely understandable. I checked out all of those things before I purchased the vehicle and with my background of work and school these things were also understood.
Anyway, we purchased this vehicle and I started noticing that the engine started to tick and we found out that we needed a new engine as the timing chain adjustors started to go bad according to Jeep. I contacted the dealership and spoke with them and they told me they would take care of everything and I just needed to schedule a time to bring it to them to get it fixed. The dealership then informed me that they did not have the correct tools to fix the job and instead referred me to take the vehicle to a Ford Dealership. This is exactly what we did and according to the warranty we had 30 days or 1,000 miles. It still has not been 30 days from the date that we purchased the vehicle and it has been much less mileage than 1,000 miles. After we took the vehicle to Ford on April 6, 2016 which was a Wednesday and I told the dealership exactly what Jeep said and Jeep is the dealership I purchased the vehicle from.
I also authorized the work to be done at Ford to break down the engine (which is what Royal Admin requested I do) which was 4 hours worth of labor just to prove to the adjustor exactly what the dealership said was true all along and from the beginning. We then played the waiting game for over 4 days for this adjuster to come and look at the vehicle. We originally called Edmund's to start the claim, and the next day they acted like they never received the claim, then Edmund's finally told us after many calls to them that we should have started the claim with Royal Administration and gave us this number that is listed on the site. We call Royal Admin that day to get the claim started which would have been on Thursday April 7, 2016 and Shawn which is the service advisor at Ford, he spoke with Nancy who would not provide her last name and according to her they had 24 to 48 hours to send out a rep to make sure that the claim is legit.
It takes a rep until Friday April 9, 2016 to come out to Ford just to look at it. The rep then waited until late Monday which is the day I am writing this as the Rep came back and said we will not cover the engine because the tires are not factory stock. We made absolutely no modifications to the vehicle and did not know that modifications had even been done and according to the dealership they made no modifications either. We bought the truck exactly how it came from the dealership.
This has left us stranded without a vehicle as nowhere in any dealing or anything that we ever received printed from this company ever stated that we needed to look out for the tire size before purchasing a vehicle. This is completely wrong and unmoral. How could you leave someone stranded on the side of the road after they just purchased a vehicle! We traded in 2 brand new vehicles for an older vehicle to save money and the only reason is because I thought that this company was a reputable company but obviously they lie, scam, and steal. I have lost my job and need help fighting this company, and getting my truck back

They are complete crooks who use lie after lie why they won't cover your claim. Rude, disloyal, obnoxious staff. I will take my business elsewhere. Avoid this company at all costs.

Contract only covers a maximum of 5 days for a rental car but takes a month to approve for any repairs. I pay thousands of dollars to cover repairs and then another thousand for the rental.

Purchased the warranty for my 2006 Nissan Frontier. After 3 months or so, I noticed a vibration at 40 mph. I scheduled an appointment with Nissan to diagnose the problem. They found the u-joints in the front bad and the carrier bearing. They also said that the timing chain and the a/c condenser fan was bad. I then gave the dealership my policy and they contacted Royal Administration to get prior authorization just as explained in their contract. I left the truck there since Royal said they would need an inspector to come out and verify the situation. Two days later, I receive a phone call from the dealership saying I need to come in and sign an authorization form for tear down to show the inspector the point of failure on the timing chain.
I called Royal Administration to ask why is a complete tear down of the front of my engine necessary to know that the timing is bad. They stated that since my policy was less than 6 months old, they would looking at it very closely and stated that it would most likely not be covered. I asked, the policy says covers timing chain and any components needing lubrication that have failed. They basically just wanted to hang the phone up on me. I went to the dealership and authorized the teardown, $400. I would be responsible for if they would not cover it. The dealership tore down the engine and called me within 24 hrs of authorization. I went to the dealership to document the failure myself and could clearly see that the guide had failed causing the chain to start to rub on the gear.
It took 3 days for the inspector to arrive and inspect the truck. I get a call from the dealer saying that Royal Administration denied the claim and only approved the a/c fan. Now, they approved the a/c fan. Dealer part cost $180 plus installation, they approved $53. I'm guessing they wanted to get one of a junkyard car and have the Nissan dealer install it and warranty it. So, I called Royal Administration to know why they denied it. I spoke to the person assigned to my claim, he said it's pre-existing. How can you say its pre-existing? Do you have some record of my truck being serviced somewhere else? He said "NO, I don't need it. I have 27 years experience." Then I want an official denial letter mailed to me and stating the reason. He said "I don't need to send you one. I've done my job and this conversation is over (hang up on me)."
By law, they have to send you a denial letter and they refused. I then spoke to a lady supervisor and then to the owner of the company William, neither of them would help me understand their reasoning and they keep changing why they denied it and for what reasons. They actually used the reason "rust". RUST. Take a 2015 model car, put it on a rack, and I guarantee the undercarriage will have rust. I told William there is a difference between surface rust and flat out completely rusted out. This truck was always a Florida truck, never lived in the northern elements. Basically, they have written a contract with back door denial reason. William told me he's worked for the automobile industry for over 30 years. It's a lie. He worked for an insurance company and learned how to cheat honest working people. In the end, I had to pay $400 for tear down, $300 for rental car (10 days), and they say their turnaround time is 48 hrs.
I had to tow my truck 70 miles back home with all the engine components in the bed. I ended up in the hospital for 1 day from dehydration and chest pains (stress). My truck, since October 9th (towed home) until writing this, is still in my driveway, torn apart. I bought another truck, temporary, to commute. Otherwise, my family would suffer from a loss of income. I have reached out to the State attorney in MA and in FL along with News Channel 8 investigations and the FCC Federal Trade Commission. All of them are handling this as I write this. I have also retained an Attorney demanding they fix my truck and compensate me of any punitive damages. I'm including a link of a website that is actually dedicated to helping an consumers that have been denied of their warranty contract from Royal Administration. All legal aid info, state attorney resources, and government contacts are there. Contact http://royaladmin.info

I purchased an extended auto warranty and the first claim that I make, they don't want to pay. They have found excuse after excuse to not pay the claim. Everything they asked the mechanic shop to do was done and they still asking me to do something else to prove the part or parts are not working. I am talking about the ac compressor.

I needed my car repaired for the first time and they tell me I'm not covered anymore because I have a car that's too much and I have a salvaged title on my car title.

This company uses an outside company to pedal their policies so that when a claim is brought, they can blame it on misrepresentation during the sales process for which they are not responsible. I purchased a policy for my vehicle because my previous policy had expired. I do not like to negotiate with mechanics because I can never be sure that they are not trying to pad the repairs. I was even encouraged to purchase the upgraded policy because my car was nearing 10 years old.
Months later, I had my car checked and was told I only needed brakes. I paid out of pocket and all was good until 2 months after that when I began to hear a squeaking sound. After going to two mechanics who were not sure about the sound, the Ford mechanics were able to confirm that the "bushings and control arms" needed to be replaced. This apparently has to do with the suspension which is fully covered in my policy. The shop waited days for the underwriter to show up but assured me that the repair was covered as stated in the policy. He said that as soon as the underwriter saw the old parts and approved the repair, they would get the car back to me quickly.
To their surprise and mine, the claim was denied. The reason was that the problem could have not occurred since purchasing the policy which is odd because the sales person suggested the upgraded policy: "even though you have never had a problem with your vehicle, it is older". More importantly, when I asked where to take my car to be inspected for the policy, I was told that it would not be necessary. I should have know that they were up to shady business right there. The Attorney General was later given a different reason for not covering the repair which again contradicted what is clearly stated in the policy. Do not use this company as they are not reputable and will not honor your repair; however, they collect the premium so fast that they sometimes charge twice in the same month. BEWARE!!!

They called and I spoke with them to find out how much an extended warranty would cost. Then they tell you they will send you what the policy covers if you pay them $495, that is refundable within 30 days. What? I have to pay to see what I'm thinking about buying. I told them I'd just go to the Mercedes dealership and talk to them and they told me that I would not be able to buy the premium coverage now because I declined their offer on the phone. What?? They said my VIN number will be reported – that I declined the extended warranty and that I can NEVER get what they are offering me again. I told them that based on my ridiculous phone conversation with them on the phone, that I could only imagine what it would be like to try to get them to pay for a claim.
And now that I read the reviews, my thinking looks to be correct. There are plenty of other less expensive gold premium extended warranties available with A+ rated companies now that I looked on line. If Royal Administration Services calls you tell them No Thank You and don't waste your time talking to them. They also connect you to 4 different people and then you get to the closer who threatens you with NEVER being able to get a good policy if you say decline to take the deal they are offering. WHAT????

I made the mistake of buying a policy from these people and have found them very difficult to deal with. You can never just get them on the phone. Of course they were right there immediately when they sold me the policy for 7 grand. My repair companies, and auto dealers all hate them. They reject claims all the time and we have to negotiate everything. Right now my car is stuck in the shop overnight because we could not get them to respond on a request for a simple covered claim.

Bought a used car. Dealer gave me 3 month 4000 mile Royal warranty with car. Two hundred miles later had problems with sensors that are in all newer cars. Royal doesn't cover parts that come on newer cars. I called dealer told them about worthless warranty, they said they were sorry. Now I pay $1000 bill at garage. Royal warranties are nothing but royal shaft.

I cancel my warranty because it sucks and I have been given the runaround for my refund. 30 days is ridiculous. I didn't have to wait two days for them to take it out of my account.. It's the worst customer service I've ever seen and they lie about their warranty coverage, its loopholes for why they won't cover a thing.

Had car engine work done on my valve covers on my 2005 Chrysler. My plan is the elite which is a $100 deductible on all work. After the dealer contacted them they had an adjuster call them back and told them that they wasn't going to pay the full price of the repair. Not only that the dealer is holding my car until they paid what was agree. They had my car for two days. This is not the first time I had problem with them when they refuse to pay for my power windows on my 2005 Town & Country which they claim since the motor work they didn't cover the tracks. Don't use this company if you want to stay sane.

I took my Tahoe into the dealer because the driver side rear brake locked up and I had a vibration when stop at a light. Also my Key transmitter wasn't working. The dealer while my Tahoe was on the lift found one engine mount collapsed, transmission mount collapsed, and a leaking transfer case that caused the problem. I thought no problem, I have a bumper to bumper extended warranty. The Dealer told me they were amazed how good of shape I keep my Tahoe in. They called the warranty company and they said everything was covered. They sent a person to look at the repairs needed. The warranty company refused to pay because they said the Keyless Remote was old and the brakes were contaminated. They said it was all rusted.
I went and took pictures of the under carriage of my truck. It looked like a new truck. Again the dealer was amazed on how good condition it was in. The warranty company will pay for one clasped engine mount. They won't pay to fix the leaking transfer case that's causing the problem. I took my truck in the shop 06/05/2015. It is now 06/19/2015. Had to rent a car going on 2 weeks now. VERY VERY UPSET WITH THIS WARRANTY COMPANY. PLEASE DON'T ANYONE ELSE GET RIPPED OFF BY THIS COMPANY. P.S. MY WARRANTY EXPIRES IN SEPTEMBER 2015. I think they are just waiting for my warranty to expire.

Royal is a rip off. I paid over $2000 for a 3-year warranty, have the car for under a year, fuel pump and a sensor go. So everyone knows when you replace the pump you also replace the filter. Royal covered fuel pumps so I thought, "oh I'm in the clear," NOT!!! Between parts, labor for the three parts, fuel pump, filter and sensor was 1350. Somehow these squeals work out to where they only have to cover 450 of the final cost and then tell me that I have a 100 warranty. So though they covered the most expensive part that went bad of the three they end up paying 350 and I pay 1000, how's that work??? I'm still trying to figure out how I let them violate me!!! Please do yourself a favor, don't buy any of their packages!!!
Royal Administration Services Company Profile
Company Name:

Royal Administration Services

Website:

http://www.royaladmin.com/