They face up to twenty years in prison
01/18/2019
|
ConsumerAffairs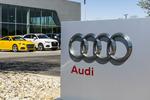 A federal grand jury in Detroit indicted four former German Audi officials on Thursday over the diesel emissions scandal, court documents reveal.
The executives -- Richard Bauder, Axel Eiser, Stefan Knirsch, and Carsten Nagel -- were charged with multiple counts of violating the Clean Air Act, conspiracy to defraud the United States, and wire fraud. If convicted, each charge carries up to 20 years in prison.
None of the four men are currently in United States custody. Reu...
More
The automaker has agreed to settle a probe that took place in Germany
10/16/2018
|
ConsumerAffairs

By Sarah D. Young
Sarah D. Young has been a columnist for a blog ... Read Full Bio→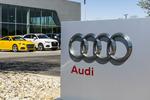 Volkswagen's subsidiary Audi has been hit with a fine of nearly $930 million over its role in the diesel emissions cheating scandal that first began unfolding three years ago.
In a statement on Tuesday, the automaker said it accepted the fine and does not plan to appeal.
"Audi AG has accepted the fine" imposed by German prosecutors for "deviations from regulatory requirements in certain V6 and V8 diesel aggregates (motors) and diesel vehicles," the company said in a stat...
More
Sort By