The penalties are in addition to about $16 million that VW has agreed to pay in earlier cases
01/11/2017
|
ConsumerAffairs

By James R. Hood
ConsumerAffairs' founder and former editor, Jim Hood formerly headed Associated ... Read Full Bio→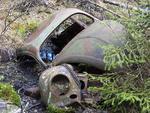 Volkswagen will be shelling out $4.3 billion to settle U.S. Justice Department criminal and civil charges growing out of the "dirty diesel" scandal. In a settlement announced today, VW has agreed to plead guilty to three criminal felony counts and pay a $2.8 billion criminal penalty. In separate civil resolutions, it will pay $1.5 billion.
The penalties are in addition to the $15 billion VW earlier agreed to pay to owners of the Volkswagens, Audis, and Porsches equipped ...
More
Oliver Schmidt headed the company's regulatory compliance office
01/09/2017
|
ConsumerAffairs

By James R. Hood
ConsumerAffairs' founder and former editor, Jim Hood formerly headed Associated ... Read Full Bio→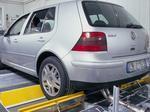 Last week, it was reported that Volkswagen and the U.S. Justice Department were nearing agreement on a plea deal to settle criminal charges against the automaker and its executives for their role in the dirty diesel scandal.
This week, the government applied a little pressure, arresting a VW executive who headed the company's regulatory compliance office in the U.S. in 2014 and early 2015, acording to a New York Times report. 
The newspaper said Oliver Schmidt was arreste...
More
Sort By