The company is hoping to avoid having to buy back all of the dirty diesel cars
11/15/2016
|
ConsumerAffairs

By James R. Hood
ConsumerAffairs' founder and former editor, Jim Hood formerly headed Associated ... Read Full Bio→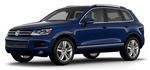 Another chapter in the Volkswagen dirty diesel scandal may be drawing to a close. Reports today say that VW has reached an agreement with federal and California regulators to fix or buy back about 80,000 Audi, Porsche, and VW vehicles with 3.0-liter diesel engines.
About 60,000 of the cars would be recalled and brought into line with U.S. and California emission standards while 19,000 older models would be repurchased because fixing them would be too complicated, Bloombe...
More
Regulators in California have reportedly found a second defeat device on some Audi models
11/08/2016
|
ConsumerAffairs

By Christopher Maynard
Christopher Maynard is a New York-based writer and editor who ... Read Full Bio→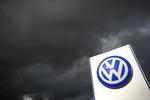 It looks like VW isn't out of the woods yet when it comes to its connection with defeat devices. Forbes reports that regulators from the California Air Resources Board (CARB) have allegedly found another unreported defeat device that misrepresented carbon dioxide emissions on certain Audi models.
Worse yet, Bild am Sonntag – a German publication – has found a document wherein Audi chief of powertrains Axel Eiser discusses the defeat feature and how it will be "100% activ...
More
Sort By