It's the first time states have won environmental penalties against an automaker
03/30/2017
|
ConsumerAffairs

By James R. Hood
ConsumerAffairs' founder and former editor, Jim Hood formerly headed Associated ... Read Full Bio→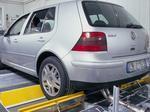 Volkswagen will pay $157 million to 10 states that sued the company for its secret use of unlawful "defeat device" software to enable their diesel-powered cars to pass emissions inspections.
It's the first time the states have won environmental penalties against an automaker on their own. Previously, such cases were handled soley by the federal government.
"Volkswagen, Audi and Porsche tried to pull off an extraordinarily cynical corporate fraud – deceiving hundreds of th...
More
Oliver Schmidt awaits trial on 11 felony counts, other VW execs remain in Germany
02/24/2017
|
ConsumerAffairs

By James R. Hood
ConsumerAffairs' founder and former editor, Jim Hood formerly headed Associated ... Read Full Bio→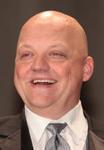 Volkswagen has paid billions of dollars in fines, penalties, and buyback costs related to its "dirty diesel" scandal. But that's not much help to Oliver Schmidt, a VW engineer who at one time headed the automaker's emissions compliance department.
Schmidt, 48, has been in jail in Detroit awaiting trial on 11 felony counts, and a federal judge Thursday refused to release him on bond, saying he presented an extreme flight risk. Schmidt was arrested at Miami International A...
More
Sort By