Hearings against the German carmaker started today
09/11/2018
|
ConsumerAffairs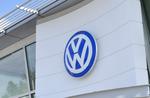 According to the judge of the damages case brought by investors against Volkswagen, former CEO Martin Winterkorn was slow to address the company's emissions cheating scandal.
Investors are looking for 9.2 billion euros ($10.6 billion) in damages from the suit to make up for the share prices they lost when the scandal became public. The final outcome of the suit will come down to who was privy to information -- and when.
The scandal broke on September 18, 2015 when the Env...
More
An independent compliance auditor complained that he's not getting enough information
08/27/2018
|
ConsumerAffairs

By Mark Huffman
Mark Huffman has been a consumer news reporter for ConsumerAffairs ... Read Full Bio→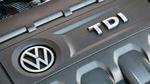 Volkswagen needs to do more to reveal how it is complying with its settlement of charges that claim the automaker systematically cheated on diesel emissions.
That's the conclusion of the independent auditor (ICA) appointed to monitor VW's compliance with the settlement of those charges. In a report, Larry Thompson, appointed by the U.S. Justice Department to monitor the German automaker's efforts, said company executives are relying too much on privacy and attorney clien...
More
Sort By