The court wants to know why the agency waited two years to act
08/19/2019
|
ConsumerAffairs

By Mark Huffman
Mark Huffman has been a consumer news reporter for ConsumerAffairs ... Read Full Bio→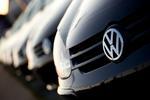 Volkswagen got caught cooking the books on its diesel emissions. Since then, the company has paid millions of dollars in fines and announced a major electric car initiative. A federal judge says it's time to move on.
Federal Judge Charles Breyer is asking why the Securities and Exchange Commission (SEC) waited two years to sue the automaker after the company had settled with other U.S. regulators. Last week he said he was putting off the SEC's suit while he urged both pa...
More
The Commission accuses BMW, Daimler, and VW of delaying technology that could have lowered emissions
04/05/2019
|
ConsumerAffairs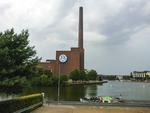 The European Commission has accused BMW, Daimler, and Volkswagen of breaking antitrust rules by working together to delay the introduction of clean emissions technology.
In "statements of objections" sent to the companies, the Commission said it believes the companies did in fact violate antitrust rules when they colluded during technical meetings that took place between 2006 and 2014.
Specifically, the Commission has accused BMW, Daimler, and VW of coordinating their A...
More
Sort By