The approval closes another chapter in the 'clean diesel' scandal that shook confidence in automakers
10/25/2016
|
ConsumerAffairs

By James R. Hood
ConsumerAffairs' founder and former editor, Jim Hood formerly headed Associated ... Read Full Bio→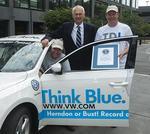 A federal court judge today approved the $15 billion settlement between Volkswagen and consumers who owned or leased a Volkswagen or Audi 2.0-liter TDI "clean diesel" car. It's the largest consumer class action settlement in U.S. history.
In most cases the owners of VW and Audi diesel cars fitted with illegal emissions defeat devices will receive between $12,500 and $44,000 each, depending on the model, year, mileage, and trim of the car, as well as where the owner lives...
More
The automaker's Audi brand may be dragged into the diesel scandal, reports say
09/27/2016
|
ConsumerAffairs

By James R. Hood
ConsumerAffairs' founder and former editor, Jim Hood formerly headed Associated ... Read Full Bio→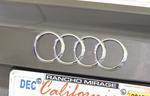 The death penalty is rarely used these days because it is seen as inhumane and also because it shuts down any opportunity for rehabilitation, which is supposed to be the goal of the criminal justice system.
The U.S. Justice Department is now wrestling with a similar dilemma in the case of Volkswagen AG, caught cheating on the emissions produced by its "clean" TDI diesels.
VW has already agreed to pay more than $16 billion in civil penalties but still faces criminal charge...
More
Sort By