VW and its former CEO have been charged with deliberately concealing its emissions scheme while selling billions in bonds
03/15/2019
|
ConsumerAffairs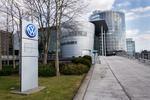 The U.S. Securities and Exchange Commission (SEC) on Thursday charged Volkswagen and its former chief executive Martin Winterkorn with defrauding U.S. bond investors by not informing them of the scope of its diesel emissions scheme sooner.
"Volkswagen hid its decade long emissions scheme while it was selling billions of dollars of its bonds to investors at inflated prices," said Stephanie Avakian, the co-director of the SEC's Division of Enforcement, in a press release....
More
They face up to twenty years in prison
01/18/2019
|
ConsumerAffairs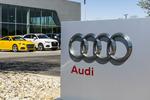 A federal grand jury in Detroit indicted four former German Audi officials on Thursday over the diesel emissions scandal, court documents reveal.
The executives -- Richard Bauder, Axel Eiser, Stefan Knirsch, and Carsten Nagel -- were charged with multiple counts of violating the Clean Air Act, conspiracy to defraud the United States, and wire fraud. If convicted, each charge carries up to 20 years in prison.
None of the four men are currently in United States custody. Reu...
More
Sort By