Rupert Stadler was arrested due to his connection to Volkswagen's 'dieselgate' scandal
06/18/2018
|
ConsumerAffairs

By Sarah D. Young
Sarah D. Young has been a columnist for a blog ... Read Full Bio→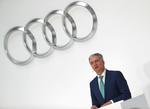 Rupert Stadler, the CEO of Volkswagen's Audi division, was arrested on Monday over "concerns over potential evidence tampering" in the probe of Volkswagen's diesel-emissions cheating case.
The arrest comes one week after the executive's home was raided by authorities, who afterwards named him a suspect in their investigation into fraud and falsifying public documents in relation to the "dieselgate" scandal.
Last week, Volkswagen also agreed to pay a fine of about $1.16 b...
More
The pledge is the company's latest effort to recover from its emissions cheating scandal
06/05/2018
|
ConsumerAffairs

By Sarah D. Young
Sarah D. Young has been a columnist for a blog ... Read Full Bio→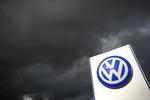 Volkswagen has vowed to stop funding experiments that test the effects of diesel exhaust on animals, the New York Times reports.
The pledge follows the company's emissions cheating scandal and pressure from animal rights groups. In January, it was revealed that the company funded a study that put 10 monkeys inside airtight chambers and exposed them to fumes from a diesel VW Beetle and an old pickup truck for four hours.
The company's pledge to stop financially supporting ...
More
Sort By