The Commission accuses BMW, Daimler, and VW of delaying technology that could have lowered emissions
04/05/2019
|
ConsumerAffairs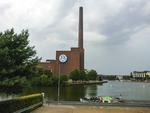 The European Commission has accused BMW, Daimler, and Volkswagen of breaking antitrust rules by working together to delay the introduction of clean emissions technology.
In "statements of objections" sent to the companies, the Commission said it believes the companies did in fact violate antitrust rules when they colluded during technical meetings that took place between 2006 and 2014.
Specifically, the Commission has accused BMW, Daimler, and VW of coordinating their A...
More
VW and its former CEO have been charged with deliberately concealing its emissions scheme while selling billions in bonds
03/15/2019
|
ConsumerAffairs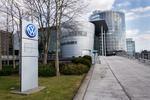 The U.S. Securities and Exchange Commission (SEC) on Thursday charged Volkswagen and its former chief executive Martin Winterkorn with defrauding U.S. bond investors by not informing them of the scope of its diesel emissions scheme sooner.
"Volkswagen hid its decade long emissions scheme while it was selling billions of dollars of its bonds to investors at inflated prices," said Stephanie Avakian, the co-director of the SEC's Division of Enforcement, in a press release....
More
Sort By