Oliver Schmidt awaits trial on 11 felony counts, other VW execs remain in Germany
02/24/2017
|
ConsumerAffairs

By James R. Hood
ConsumerAffairs' founder and former editor, Jim Hood formerly headed Associated ... Read Full Bio→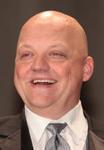 Volkswagen has paid billions of dollars in fines, penalties, and buyback costs related to its "dirty diesel" scandal. But that's not much help to Oliver Schmidt, a VW engineer who at one time headed the automaker's emissions compliance department.
Schmidt, 48, has been in jail in Detroit awaiting trial on 11 felony counts, and a federal judge Thursday refused to release him on bond, saying he presented an extreme flight risk. Schmidt was arrested at Miami International A...
More
Federal judge gives preliminary approval to plans to fix or buy back 80,000 cars
02/15/2017
|
ConsumerAffairs

By Truman Lewis
A former reporter and bureau chief for broadcast outlets and ... Read Full Bio→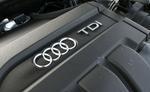 Volkswagen moved closer to putting the "dirty diesel" scandal behind it this week as U.S. District Court Judge Charles Breyer gave preliminary approval to a plan under which VW would pay about $1.2 billion to fix or buy back about 80,000 3.0-liter diesel vehicles.
That amount could increase to $4 billion if the Environmental Protection Agency and other regulators don't approve of VW's proposed fixes to all of the 3.0-liter Audi, Porsche, and Volkswagen models.
"We are ple...
More
Sort By