The automaker's Audi brand may be dragged into the diesel scandal, reports say
09/27/2016
|
ConsumerAffairs

By James R. Hood
ConsumerAffairs' founder and former editor, Jim Hood formerly headed Associated ... Read Full Bio→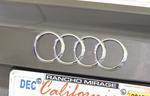 The death penalty is rarely used these days because it is seen as inhumane and also because it shuts down any opportunity for rehabilitation, which is supposed to be the goal of the criminal justice system.
The U.S. Justice Department is now wrestling with a similar dilemma in the case of Volkswagen AG, caught cheating on the emissions produced by its "clean" TDI diesels.
VW has already agreed to pay more than $16 billion in civil penalties but still faces criminal charge...
More
Veteran engineer admits he and his co-conspirators lied to federal and state regulators
09/09/2016
|
ConsumerAffairs

By James R. Hood
ConsumerAffairs' founder and former editor, Jim Hood formerly headed Associated ... Read Full Bio→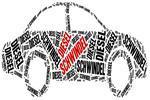 A Volkswagen engineer pleaded guility today to his role in the Volkswagen "dieselgate" scandal and admitted that he and other VW employees continued to lie to federal and California officials even after they had opened an investigation into the company's deceptive practices.
James Robert Liang, 62, of Newbury Park, Calif., pleaded guilty today to one count of conspiracy to defraud the United States, to commit wire fraud and to violate the Clean Air Act, and pledged in a ...
More
Sort By