The automaker has agreed to settle a probe that took place in Germany
10/16/2018
|
ConsumerAffairs

By Sarah D. Young
Sarah D. Young has been a columnist for a blog ... Read Full Bio→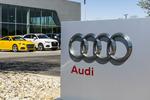 Volkswagen's subsidiary Audi has been hit with a fine of nearly $930 million over its role in the diesel emissions cheating scandal that first began unfolding three years ago.
In a statement on Tuesday, the automaker said it accepted the fine and does not plan to appeal.
"Audi AG has accepted the fine" imposed by German prosecutors for "deviations from regulatory requirements in certain V6 and V8 diesel aggregates (motors) and diesel vehicles," the company said in a stat...
More
Hearings against the German carmaker started today
09/11/2018
|
ConsumerAffairs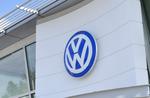 According to the judge of the damages case brought by investors against Volkswagen, former CEO Martin Winterkorn was slow to address the company's emissions cheating scandal.
Investors are looking for 9.2 billion euros ($10.6 billion) in damages from the suit to make up for the share prices they lost when the scandal became public. The final outcome of the suit will come down to who was privy to information -- and when.
The scandal broke on September 18, 2015 when the Env...
More
Sort By