Federal judge gives preliminary approval to plans to fix or buy back 80,000 cars
02/15/2017
|
ConsumerAffairs

By Truman Lewis
A former reporter and bureau chief for broadcast outlets and ... Read Full Bio→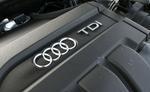 Volkswagen moved closer to putting the "dirty diesel" scandal behind it this week as U.S. District Court Judge Charles Breyer gave preliminary approval to a plan under which VW would pay about $1.2 billion to fix or buy back about 80,000 3.0-liter diesel vehicles.
That amount could increase to $4 billion if the Environmental Protection Agency and other regulators don't approve of VW's proposed fixes to all of the 3.0-liter Audi, Porsche, and Volkswagen models.
"We are ple...
More
Owners of certain Audi, Porsche, and VW models will get cash or engine modifications
02/01/2017
|
ConsumerAffairs

By James R. Hood
ConsumerAffairs' founder and former editor, Jim Hood formerly headed Associated ... Read Full Bio→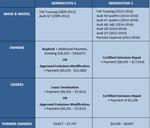 Car sales may be slowing a little bit, but if so, you can't blame Volkswagen, which has been handing out cash to hundreds of thousands of "clean diesel" owners. The latest settlement, expected to total about $1 billion, will line the pockets of consumers who owned or leased a 3.0-liter TDI VW, Audi, or Porsche from certain model years. 
VW earlier agreed to pay nearly $20 billion to buy back cars and settle civil and criminal charges growing out of its use of deceptive s...
More
Sort By