Student Lending Probes and Lawsuits
Student loans from banks fell 50% in a four-year period
12/02/2016
|
ConsumerAffairs

By Mark Huffman
Mark Huffman has been a consumer news reporter for ConsumerAffairs ... Read Full Bio→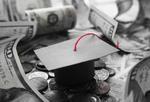 While rising college loan balances remain a cause of concern, there is a bit of good news. The number of students using private loans from commercial financial institutions has declined while the number of those opting for federal loans has risen.
A study conducted for the National Center for Education Statistics (NCES) found that private student loans fell by 50% from 2008 to 2012.
The distinction is an important one. Private loans are different from federal loans becaus...
More
Xerox Education Services allegedly harassed borrowers and mishandled federal loan relief efforts
11/28/2016
|
ConsumerAffairs

By Christopher Maynard
Christopher Maynard is a New York-based writer and editor who ... Read Full Bio→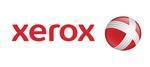 Many people connect the company Xerox with office supplies, printers, and other products of that nature. However, the company does provide other services; back in 2009 it acquired ACS and has been operating as a lender of student loans through Xerox Education Services (XES).
However, the division has come under scrutiny in the past year for allegedly violating debt collection laws and overcharging borrowers. Now, the company has decided to settle charges in Massachusetts...
More
Sort By