Student Lending Probes and Lawsuits
Meanwhile, no one does anything about TEACH Grant's wrongful conversions of grants to loans
05/31/2016
|
ConsumerAffairs

By James R. Hood
ConsumerAffairs' founder and former editor, Jim Hood formerly headed Associated ... Read Full Bio→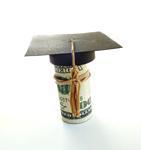 The epidemic of student debt has led to any number of bogus debt relief schemes. The Federal Trade Commission (FTC) and the state of Florida last week took action against two allegedly phony student debt relief schemes, and defendants in a similar FTC action filed earlier this year have agreed to get into another line of work.
"The FTC is not going to stand on the sidelines when it uncovers evidence of fraudsters targeting students," said Jessica Rich, Director of the FT...
More
CFPB publishes Payback Playbook to guide borrowers
04/28/2016
|
ConsumerAffairs

By Mark Huffman
Mark Huffman has been a consumer news reporter for ConsumerAffairs ... Read Full Bio→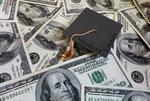 At last estimate, about 43 million Americans – mostly young – owed student loans totaling more than $1.3 trillion.
Paying back that money has strapped many consumers, just at the time they are forming households and should be making key purchases, such as homes and cars.
What is important for these borrowers to understand is that they have options when it comes to paying back the money. There is no one-size-fits-all payment plan.
To help student loan borrowers understand t...
More
Sort By