Student Lending Probes and Lawsuits
Student loan balances are up $833 billion in the last 10 years
08/29/2017
|
ConsumerAffairs

By Mark Huffman
Mark Huffman has been a consumer news reporter for ConsumerAffairs ... Read Full Bio→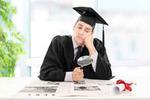 A new report from Experian, one of the three credit reporting agencies, underscores how student loan debt is negatively affecting a sizable segment of consumers.
The report shows that 13.4% of U.S. consumers, from the very old to the very young, are paying on a student loan balance, eating into their monthly cash flow and ability to save for the future. Student loans are the largest amount of non-household debt and are the fastest growing debt segment in the U.S. economy....
More
Owners of loans apparently having trouble proving it
07/19/2017
|
ConsumerAffairs

By Mark Huffman
Mark Huffman has been a consumer news reporter for ConsumerAffairs ... Read Full Bio→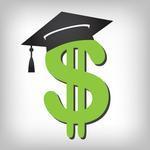 The total amount owed on student loans in the U.S. hovers around $1.3 trillion, but a sizable chunk of that debt might suddenly disappear.
If it did, it would mostly affect those students who have struggled the most to pay it back.
The New York Times reports the student loans in question are private loans, mostly made by banks, that have been sold to investors. The Times reports a review of court records indicates that judges have already dismissed dozens of lawsuits brou...
More
Sort By