Student Lending Probes and Lawsuits
Owners of loans apparently having trouble proving it
07/19/2017
|
ConsumerAffairs

By Mark Huffman
Mark Huffman has been a consumer news reporter for ConsumerAffairs ... Read Full Bio→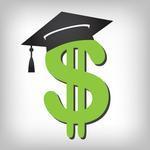 The total amount owed on student loans in the U.S. hovers around $1.3 trillion, but a sizable chunk of that debt might suddenly disappear.
If it did, it would mostly affect those students who have struggled the most to pay it back.
The New York Times reports the student loans in question are private loans, mostly made by banks, that have been sold to investors. The Times reports a review of court records indicates that judges have already dismissed dozens of lawsuits brou...
More
Trump administration says move will steady 'chaotic' system
05/22/2017
|
ConsumerAffairs

By Mark Huffman
Mark Huffman has been a consumer news reporter for ConsumerAffairs ... Read Full Bio→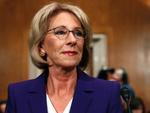 The Trump Administration has announced changes to the way student loans are serviced, reducing the number of firms students can choose from the current four to one. Critics say that creating a monopoly will reduce the incentive to provide good service.
The administration says granting exclusive rights to the student loan servicing market will save taxpayers money while improving service to student loan borrowers. But others -- including those struggling with student loans...
More
Sort By