Student Lending Probes and Lawsuits
Trump administration says move will steady 'chaotic' system
05/22/2017
|
ConsumerAffairs

By Mark Huffman
Mark Huffman has been a consumer news reporter for ConsumerAffairs ... Read Full Bio→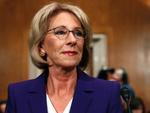 The Trump Administration has announced changes to the way student loans are serviced, reducing the number of firms students can choose from the current four to one. Critics say that creating a monopoly will reduce the incentive to provide good service.
The administration says granting exclusive rights to the student loan servicing market will save taxpayers money while improving service to student loan borrowers. But others -- including those struggling with student loans...
More
Student loans from banks fell 50% in a four-year period
12/02/2016
|
ConsumerAffairs

By Mark Huffman
Mark Huffman has been a consumer news reporter for ConsumerAffairs ... Read Full Bio→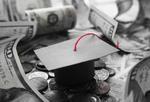 While rising college loan balances remain a cause of concern, there is a bit of good news. The number of students using private loans from commercial financial institutions has declined while the number of those opting for federal loans has risen.
A study conducted for the National Center for Education Statistics (NCES) found that private student loans fell by 50% from 2008 to 2012.
The distinction is an important one. Private loans are different from federal loans becaus...
More
Sort By