---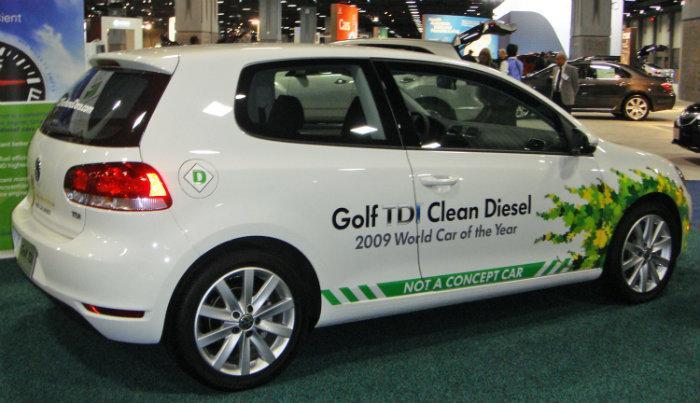 [UPDATE 4/21]: As expected, Volkswagen will fix or buy back about 500,000 "clean diesel" cars that contain software intended to fool emissions test equipment. 
U.S. District Judge Charles Breyer said VW has agreed to offer affected owners several options, including a buyback, cancellation of their lease or, possibly, modification of their car. Consumers will also receive "substantial compensation."
The option have the cars repaired relies on federal and state approval of VW's proposal to fix or replace the software that returns deceptively readings when the TDI diesels are undergoing emissions tests. Neither the Environmental Protection Agency nor the California Air Resources Board has yet approved any of VW's proposed fixes. 
VW has also agreed to establish a fund to help clean up environmental damage caused by the excess nitrogen oxide emitted by the cars. The company will also be required to commit funds to promote green vehicle technologies, the judge said.
Volkswagen called the agreement an "important step" in regaining public trust.
---
Volkswagen is expected to buy back roughly 500,000 diesel-powered cars from U.S. consumers under the terms of a settlement expected to be announced today, at a cost estimated at $7 billion. The German automaker, which has set aside $10 billion to resolve the issue, also faces federal and state fines that could total billions more.
"This is VW's first major step toward resolving its diesel issue, though it still needs to be approved and may fall short of regulatory requirements," said Kelley Blue Book analyst Karl Brauer. "It's also a very costly solution, particularly given how much the company has already lost in terms of market value and sales."
But Brauer, like most industry analysts, said it's a necessary step for the company, which has seen a huge drop in its stock price and a sharp decline in sales. "VW has to address this issue before it can move forward," Brauer said.
The buyback plan may mollify environmentalists, who have been calling for just that. Sierra Club California Chapter Director Kathryn Phillips said in March that the polluting vehicles "need to be fixed or taken off the road, and the consumers who trusted they were buying less-polluting cars need to be compensated. Period."
"Otherwise the legacy of Volkswagen's deceitful actions will be as dirty and dangerous as the smog left behind by their vehicles -- people will continue to breathe dirtier air, consumers will lose faith in watchdog agencies, and manufacturers will believe they can cheat and get away without feeling the full consequence," Phillips said.
Even though it is the most extreme of several proposed options, the buyback plan isn't likely to please everyone. After all, some consumers might want to keep their cars, flawed though they may be. Others will no doubt quibble with the price and demand payment for their time and trouble.
On that issue, Germany's Die Welt newspaper reported that the deal would involve VW paying each affected customer $5,000, in addition to buying back the car.
Can't be modified easily
The buyback, however, is seen as an admission by VW that the software that deceives emissions testing machines is so integral to the operation of the car that it can't be modified or removed without adversely affecting fuel economy, performance, or both.
VW hinted at the massive buyback Wednesday when it said that no trial will be needed to hear the claims of consumers who have brought suit against the company.
VW has a court date today before U.S. District Court Judge Charles R. Breyer in San Francisco and Breyer has made it clear he plans to schedule a trial for this summer if VW does not have a proposal that satisfies federal and state agencies as well as the plaintiffs in thousands of lawsuits that have been consolidated in his court.   
Last month, Breyer told VW he wants a "concrete proposal" by today. He said that if the latest deadline isn't met, he will consider setting a trial date for this summer to hear more than 500 consumer lawsuits that are being consolidated into a single trial through a process called multidistrict litigation.
---