---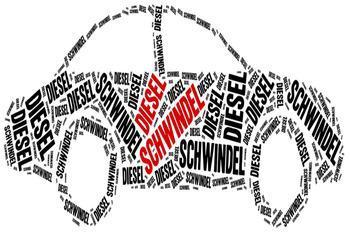 Consumer Reports magazine thinks owners of Volkswagen diesels aren't getting enough compensation for the damage done to their car's resale value by VW's deceptive emissions strategies.
The non-profit magazine also says VW owners who agree to have their cars modified to meet emission regulations should have the right to reconsider if they're unhappy with the result. Many owners have expressed fears that their cars won't run as well after they've been brought into compliance with air quality standards.
The magazine made the comments in a filing with the federal court that has tentatively approved a settlement that would offer repairs or buybacks to owners of 475,000 VW, Audi and Porsche diesels.
VW has agreed to spend more than $10 billion to buy back or repair the 2.0-liter TDI diesels that emit up to 40 times the legally allowable levels of pollution.
Tough penalties needed
Consumer Reports said it generally supports the settlement but urged federal and state lawmakers to "assess tough civil penalties and any appropriate criminal penalties against the company in order to hold it fully accountable."
The public comment period for the settlement ends today. U.S. District Judge Charles Breyer has scheduled an Oct. 18 hearing at which he is expected to grant final approval.
However, VW still faces fines for violating clean air laws and must still adopt a plan for 85,000 3.0-liter diesel vehicles. It also faces civil suits filed by the states of New York, Maryland, and Massachusetts, as well as an ongoing criminal investigation by the U.S. Justice Department.
In addition, Volkswagen must still contend with repercussions from the emissions scandal in European and Asian markets. South Korea earlier this week suspended sales of 80 VW, Audi, and Bentley models, shutting down sales in one of Volkswagen's hottest markets. 
---