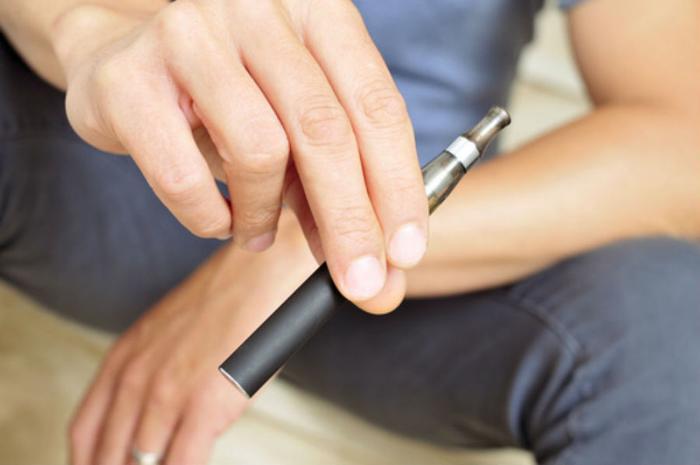 A new long-term study suggests electronic cigarettes, or e-cigarettes, have no negative health outcomes when used daily by young adults who have never smoked.
After tracking nine e-cigarette users with no history of smoking and twelve lifetime non-smokers and non-vapers over several years, researchers from the University of Catania concluded that vaping had "no impact" on participants' health.
"In spite of previous health scares, our study shows for the first time no risk in long-term vapers who have never smoked in their life," said lead author Dr. Riccardo Polosa.
No long-term health consequences
A growing body of research has attempted to answer the question of whether or not e-cigarettes are safe to use. Detractors have pointed out that heavy e-cigarette use, or vaping, can lead to increased frequency of smoking and heavier smoking overall, especially among teens.
The safety of these products has also been called into question by researchers who say that e-cigarette liquid contains high levels of toxic metals and other dangerous chemicals.
But despite these findings, Polosa and his colleagues say that relatively few long-term studies have investigated how safe e-cigarettes are for humans. Their study found that young people who had never smoked showed no marked difference in blood pressure, heart rate, lung function, or other health metrics after using the products for three and a half years.
While two years of cigarette usage was enough to fuel changes in spirometry and CT scans in young people, the CT scans of vapers did not reveal any signs of lung damage, lipoid pneumonia, or popcorn lung. The researchers say this finding held true even among participants with the highest consumption of e-liquid.
More research needed
Despite the positive findings, the researchers noted that even longer-term research is needed to rule out any possible negative impacts of vaping. However, they argue that the results of the study suggest fears about the impact of vaping on nonsmokers may be unwarranted.
In an interview with ConsumerAffairs, pulmonary specialist Dr. Mario F. Perez said he believes it's too early for researchers to say that vaping is a "safe" alternative to smoking.
"I think more research is necessary in order to answer this question and that is something that we are currently doing," he said.
"I believe that we are still discussing their safety both in the general population and in those who currently use conventional cigarettes and are attempting to quit through electronic cigarettes, but the current data does not allow us to really recommend these products quite yet for that purpose."