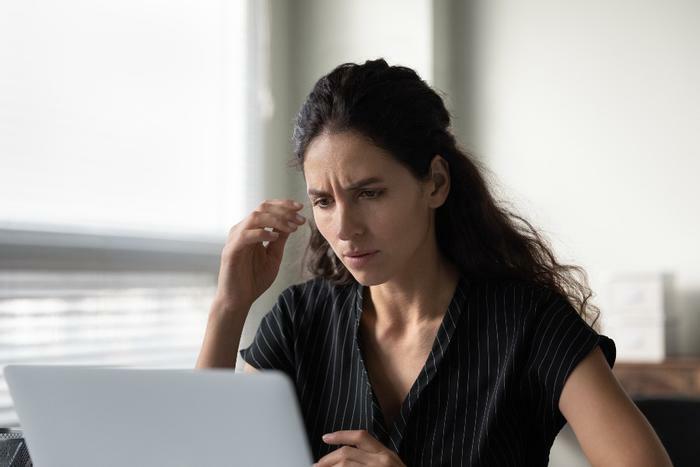 People paying off mountains of student loan debt may be heartened by a recent talk in Washington about student loan "forgiveness." President Biden is reportedly studying whether he can wipe out billions of dollars of debt by executive action.
But the Better Business Bureau warns that scammers have picked up on the trend as well and hope to cash in with bogus debt forgiveness schemes that will steal victims' personal data, as well as their money.
"Watch out for companies promising to reduce debt by lowering payments through enrollment in student loan forgiveness or other programs," the BBB warned in a recent scam alert. "They may also falsely promise to apply monthly payments to consumers' student loans and to improve credit scores- all you have to do is pay a small fee so they can negotiate with the lender on your behalf."
The BBB said it has received reports of yet another version in which dishonest collectors claim they can save people money by consolidating loans in exchange for a minimal fee.
FTC weighs in
The Federal Trade Commission (FTC) has also documented these kinds of scams that will probably increase as the government moves closer to providing relief to borrowers. Its list of red flags include:
Upfront fees: The FTC reminds you that it's illegal for a company to charge you before they provide help. If you pay upfront, you are unlikely to get any help or a refund.

Big promises: According to the FTC, "only scammers promise fast loan forgiveness" or any kind of "guarantee." Currently, student loan forgiveness is hard to get. The exceptions are loans to attend schools that are no longer operating or have been found to be in violation of consumer law.

You must act now: Regardless of the scheme, scammers always try to create a sense of urgency. If you are told you must act immediately, it means they don't want you to have time to think about it or seek advice.
Clever packaging
Don't be fooled by clever packaging. Student debt forgiveness scammers have been known to use official-looking names, seals, and logos. They may claim to have special access to certain repayment plans, new federal loan consolidations, or loan forgiveness programs. 
They don't. If you have federal loans, go to the Department of Education directly at www.StudentAid.gov.
Finally, the FTC cautions student loan borrowers to not share any personal information, especially their FSA ID. Dishonest people could use that information to get into your account and take control of your personal information.
If you have student loan debt, pay attention to the news over the next few months. Current proposals call for eliminating between $10,000 and $50,000. If the government adopts that policy, you will not be required to pay a fee or work with any specific company to receive debt reduction.