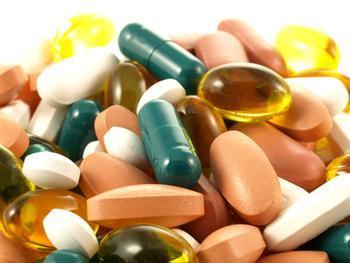 U.S. Senator Claire McCaskill (D-Mo.) is pushing the Food and Drug Administration to take stronger action to ensure that dietary supplements available to American consumers are safe and that enforcement action is quickly taken against scam artists who break the law and endanger consumers.
After an unexplained five-year delay, the FDA last week released draft guidance for manufacturers outlining the process for including new ingredients in dietary supplements. This draft guidance provides much-needed direction for manufacturers on the testing, safety standards, and manufacturing processes required by FDA for new dietary ingredients but does not go far enough, McCaskill said.
The guidelines provide that the manufacturer or distributor of a new dietary ingredient (NDI) that has not been present in the food supply as an article used for food, or a dietary supplement containing such an NDI, must submit a premarket safety notification to FDA at least 75 days before introducing the product into interstate commerce.
The guidance document has not yet been formally adopted and was published Dec. 7 for review and comments. 
What's missing
In a letter to FDA commissioner Robert Califf, McCaskill outlined three areas of the draft guidance that need improvement to ensure that manufacturers understand their responsibilities and that consumers remain safe, including transparency about the ingredients for consumers and healthcare professionals and the need to take aggressive enforcement actions against any manufacturers making and selling unsafe and illicit supplements. She urged the FDA to include these consumer protections in their guidance ahead of its final release.
"Given the ongoing public safety concerns involved, I urge the FDA to quickly consider this comment and others and finalize its guidance as soon as possible. American consumers cannot afford to wait for another five years," McCaskill wrote.
McCaskill, the top-ranking Democrat on the Senate Special Committee on Aging, had previously written to ten medical associations asking for any policies they have developed for when and how physicians assess dietary supplement use in patients prior to starting treatment.
Last year, McCaskill sent letters to 15 retailers inquiring about their policies concerning dietary supplements and what they do to prevent the sale of harmful or fraudulently marketed products in their stores, on their websites, and at shows.
This inquiry was in response to the discovery of products such as Brain Armor, which has since been removed from the Amazon website, that McCaskill said made false claims about their ability to enhance memory and treat dementia.
As past Chairman of the Senate's Consumer Protection Subcommittee, McCaskill has also examined misleading and false claims made by makers of weight-loss products.
In an unrelated action, the U.S. Justice Department last week announced that supplement retailer GNC has agreed to stop selling any supplement or ingredient that the FDA had not approve. GNC agreed to a similar but less extensive agreement with the New York Attorney General last year. 
It was part of a wide-ranging "non-prosecution agreement" that followed a lengthy investigation of GNC's practices by the Justice Department and FDA. It also includes a $2.25 million fine and a pledge by GNC to cooperate in government investigations and prosecutions of supplement manufacturers.