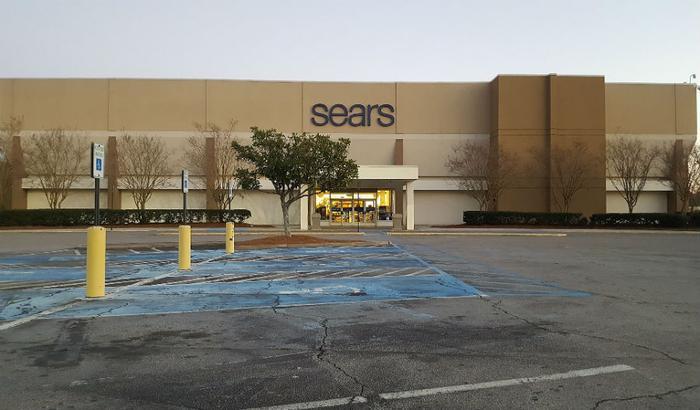 Long before Sears declared bankruptcy and was eventually sold at auction, some stakeholders were eyeing its chairman and CEO, Eddie Lampert, with an increasing amount of skepticism.
Now, some of them are suing Lampert, charging the executive took actions that hastened the retailer's demise. Lampert, and his hedge fund ESL Investments, purchased the remaining Sears assets for $5.2 billion at a bankruptcy auction in February.
The suit was filed by the Sears Holdings' team that was given the responsibility of disposing of Sears' assets. The complaint was filed on behalf of creditors who claim that Lampert destroyed billions of dollars of Sears' value, driving the company into bankruptcy.
Lampert has defended his actions as CEO, saying he was forced to sell assets in a vain attempt to pull Sears out of what he called its "death spiral." But Sears Holdings, which filed the suit, charges Lampert in effect "gave away the store" in deals that failed to realize the full value of the assets he was selling.
The complaint
"Had defendants not taken these improper and illegal actions, Sears would have had billions of dollars more to pay its third-party creditors today and would not have endured the amount of disruption, expense, and job losses resulting from its recent bankruptcy filing," the plaintiffs said in their suit.
ESL issued a statement "vigorously" disputing the claims made in the lawsuit. It termed them "baseless allegations" and "fanciful claims."
In addition to Lampert and ESL, the suit names a number of other defendants, including Treasury Secretary Steven Mnuchin, a former board member and investor at ESL.
Lampert eventually purchased the remaining Sears assets, including the Kenmore and DieHard brands. He said he plans to operate about 400 Sears and Kmart stores.
When Sears filed for bankruptcy in October Lampert had stepped down as CEO, no longer running the day to day operations. However, he remained as the company's chairman.
Last ditch effort
When Lampert appeared to be the only serious buyer for Sears' assets, the retailer's unsecured creditors went to court in an unsuccessful attempt to prevent him from taking control. The creditors' committee argued that the bid shouldn't be approved because Lampert's control gave him "undue influence to siphon value" on favorable terms.
Lampert won and is now busy planning Sears' relaunch in a retail environment that gets tougher by the day. He says he plans to make Sears stores smaller than in the past, focusing less on clothing and more on tools and appliances.