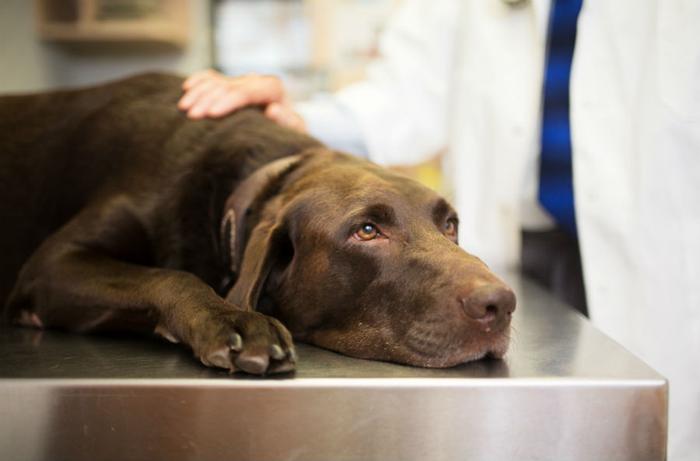 As pets have become more like children in many households, the amount of money pet owners spend on their pets has skyrocketed.
Last year, pet owners spent nearly $70 billion on their pets, according to the American Pet Products Association (APPA). Some of the biggest expenses that consumers willingly -- and often unexpectedly -- shell out for are costs for drugs and medical procedures.
A report published in February of this year found that pet owners spend anywhere from $9,000 to more than $13,000 for medical treatments over the course of a companion animals' lifetime. And most of the time, cats and dogs aren't covered by medical insurance.
Just 10 percent of dogs and 5 percent of cats are covered by medical insurance, according to a survey by the APPA. What's more, a recent report from the New York Times points out that since 2015, the costs of veterinary services have risen over 10 percent for medical treatments and 5 percent for regular checkups.
"It's not what veterinarians are charging," Dr. Carol McConnell, vice president and chief veterinary officer for Nationwide, told the NYT. "It's more what consumers are choosing to pay."
Animals living longer
The lengthening lifespans of dogs and cats -- set in motion by increased education about pet health among consumers, marked by more check-ups and better nutrition -- may also be contributing to the rising cost of pet care.
Dogs are now living an average of 11.8 years, according to Banfield Pet Hospital's 2016 State of Pet Health report; that's up from just 11 years in their 2013 study, and 10.5 years in 2002. Cats are now living an average of 12.9 years, up from 12.1 years in the 2013 study, and 11 years in 2002.
"The cost of care for us is also related to age," McConnell added. "It's the reverse of the car — the older the animal gets, the more it costs."
Pet insurance market to double
Last week, market research firm Packaged Facts released a report forecasting that the U.S. pet health insurance industry will nearly double by 2022 -- from slightly over $1 billion in 2017 to $2 billion.
Experts say several trends are fueling the growth of the pet insurance market. But "most notably, increased consumer awareness will be crucial to growth," the report said.
"Consumers are increasingly aware of the available pet insurance plans in the U.S. marketplace. Through marketing efforts and consumer education by pet insurance companies and associations, consumers are learning the benefits that pet insurance can offer when a pet becomes ill or injured," says David Sprinkle, research director for Packaged Facts.
"For example, pet insurance companies use social media and their websites to grow consumer awareness of their offerings by sharing information on pet health, dog and cat breeds, and how pet insurance works. As market penetration remains low, these efforts are crucial to continued growth in the number of policies in force."