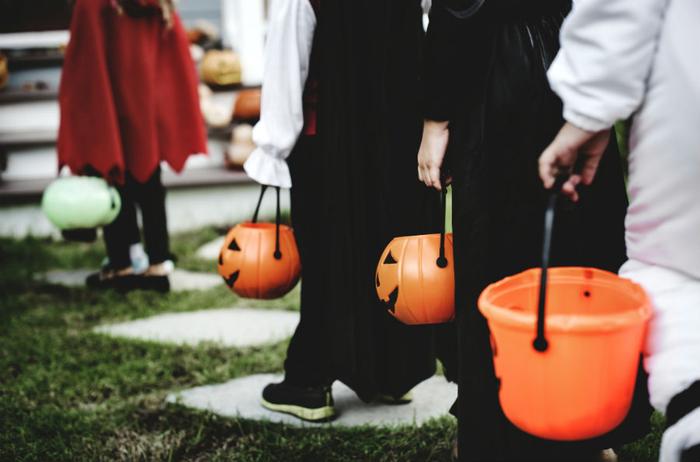 As parents and children prepare to take to the streets in search of Halloween candy, it's more important than ever to ensure the trick-or-treating experience is a fun, memorable, and safe one.
A new study conducted by researchers at the University of British Columbia found that more pedestrians -- mainly children -- get hit by cars on Halloween than any other day of the year. Keeping that in mind, the researchers offer several ways for families to take precautions and stay safe this Halloween.
"Our findings suggest that there are opportunities to improve pedestrian safety on Halloween, but they also highlight ways that traffic safety might be improved on the other 364 days of the year," said researcher Candace Yip. "Residential traffic calming, vehicle speed control, and incorporating reflective patches into outerwear might improve pedestrian safety year-round."
Safety is the top priority
The researchers, led by Dr. John Staples, dug up survey results from the last 40 years to determine the cause behind the increase in car accidents -- and ultimately, fatalities -- that happen on Halloween each year.
"Collecting 'trick-or-treat' candy from neighbors has been a Halloween tradition for over a century, and adult Halloween parties have become increasingly popular in bars and on campuses across North America," said Dr. Staples. "We wondered if the combination of dark costumes, excitement, and alcohol made the streets more dangerous for pedestrians. Our findings suggest that it does."
The researchers found that the early evening hours -- between 5 p.m. and 8 p.m. -- were the most dangerous times, and that Halloween night was responsible for four more pedestrian deaths than any other night of the year. Nearly all of the deaths were suffered by children or young adults.
Children between the ages of four and eight years old were at the greatest risk -- resulting in 10 times the number of Halloween fatalities when compared with days both a week earlier and a week later.
The researchers really wanted to emphasize that safety for both adults and children is the top priority, and there are many ways to reduce the risk of getting hit by a car while out and about this Halloween.
For starters, the researchers suggest ensuring all young children are accompanied by an adult while trick-or-treating. Discussing safety tips before heading out can also be beneficial. Moreover, driving safely -- and slowly -- through residential neighborhoods is key, as is refraining from getting behind the wheel after consuming any alcohol or drugs.