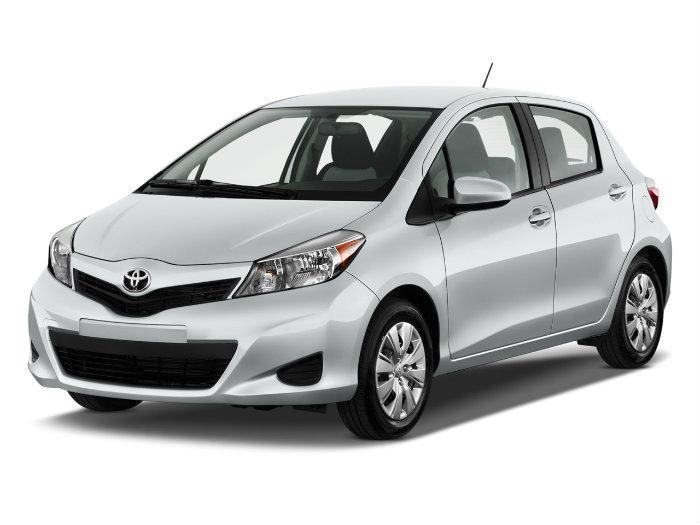 Five people died when a Toyota Yaris "began to accelerate uncontrollably" while driving on I-10 in the Los Angeles area Thursday, hurtling off the freeway and striking another vehicle near an exit ramp, the California Highway Patrol said.
The incident recalled a 2009 freeway accident in which an off-duty CHP officer and his family were killed when their Lexus went out of control and crashed because of an apparent unintended acceleration problem. 
Millions of Toyotas have been recalled in recent years because of unintended acceleration blamed largely on carpeting that under certain circumstances could cause the accelerator to jam.
In the New Year's Eve accident, four adults in the car struck by the Toyota were pronounced dead at the scene and a seven-year-old boy, Michael Pineda, of Van Nuys, died at a nearby hospital. He had been a passenger in the out-of-control Toyota. 
"Unable to stop"
The San Bernardino County coroner said the Toyota driver was "unable to stop or slow the car," which caused them to drive off the freeway at an exit ramp and strike another Toyota traveling on Vineyard Ave.
An adult woman, a 16-year-old boy and a 12-year-old girl who had been in the Toyota were hospitalized. 
Those killed in the vehicle struck by the Toyota were identified as Matthew Pusateri, 29, of Mission Viejo; Anthony Flores, 30, of Hemet; Jeffrey Willey, 29, of Huntington Beach; and Monica Flores, 37, of Arcadia.
There was no indication of drug or alcohol use, the coroner and CHP investigators said.
Earlier incidents
Toyota faces hundreds of lawsuits stemming from earlier accidents blamed on unintended acceleration. Some critics have claimed the company's drive-by-wire system -- in which electronics replace the cable that once linked the accelerator pedal to the engine -- is responsible, but Toyota denies that.
Toyota was hit with a $1.2 billion penalty in connection with the acceleration and other cases. 
A joint investigation by NASA and the National Highway Traffic Safety Administration (NHTSA) into the unintended acceleration phenomenon failed to find a common cause and suggested driver error was often at fault.