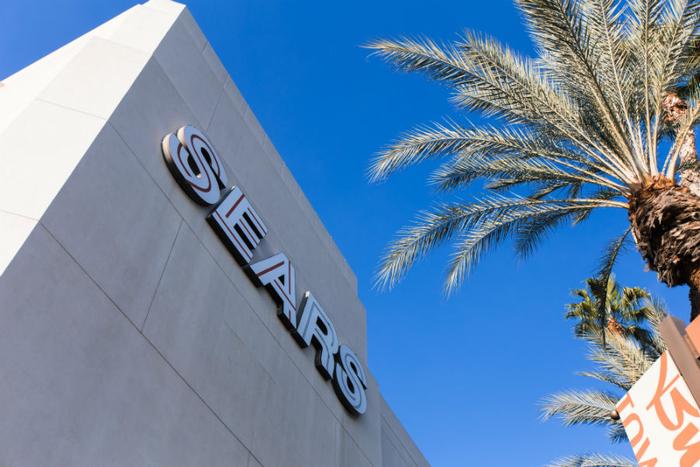 Sears Holdings filed for bankruptcy in October and sold off its assets in February, purchased by former CEO Eddie Lampert for $5 billion. But it seems that's not the end of the story.
The transition has been marked by lawsuits, the latest filed by Transform Holdco LLC, a subsidiary of Lampert's ESL Investments Inc., established to acquire and operate for former Sears assets.
At the time of the sale, Lampert said he planned to operate 400 Sears and Kmart stores but also said those stores would be smaller than most of those operated under the old company. The suit comes as that transition is getting underway and claims what's left of the old company -- the Sears estate -- has failed to turn over "hundreds of millions of dollars of assets" called for by the sales agreement.
As is the case with most litigation, neither party is responding to media requests for comment.
Dueling lawsuits
Transform Holdco's suit against the Sears estate follows April's suit against Lampert by some of the stakeholders who are winding down the old Sears operation. That suit charged Lampert is profiting from the mistakes he made while in charge of Sears Holdings. The complaint charges Lampert's actions destroyed billions of dollars of Sears' value, driving the company into bankruptcy.
Lampert has defended his actions as CEO, saying he was forced to sell assets in a vain attempt to pull Sears out of what he called its "death spiral." But Sears Holdings, which filed the suit, charges Lampert in effect "gave away the store" in deals that failed to realize the full value of the assets he was selling.
Lampert's complaint
Lampert's suit against the Sears estate accuses the bankrupt entity of breaking the sales agreement in numerous ways. It cites the estate's decision to retain ownership of the Sears Holdings headquarters in Chicago. Lampert's company also accuses the Sears estate of delaying agreed-upon payments to vendors.
"Transform believes that prompt resolution of these matters is important and necessary at this time to allow the bankruptcy court and creditors to consider the Defendants' proposed Chapter 11 plan,'' the complaint maintains.
Meanwhile, the Sears estate will be back in court later today for a hearing on its bankruptcy plan.