---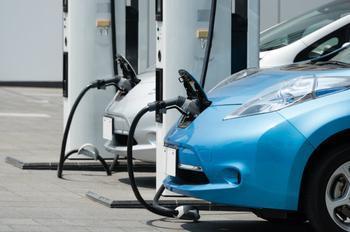 There's an old saying, "when they run you out of town, make it look like you're leading a parade."
That comes to mind with the news that Volkswagen, still struggling to get beyond its diesel cheating scandal, is looking beyond diesel engines as its future. Then again, it pretty much has to at this point.
"Volkswagen killed diesel in the U.S. for the entire industry due to its cheating on emissions," said Autotrader senior analyst Michelle Krebs, in an email to ConsumerAffairs. "It now has to find a new direction, which will be a challenge since there are few white spaces left to fill."
Turning to electric vehicles
It's becoming more clear that new direction is electric vehicles. Just last month, the German automaker unveiled "Together – Strategy 2025," a plan to introduce more than 30 purely electric vehicle models over the next 10 years. Eventually, it expects electric vehicles to account for around 25% of its global market.
More recently, Volkswagen has announced it will not relaunch its "clean diesel" line in the U.S. The label has been badly damaged by events and the technology itself has been called into question.
This week VW told The Wall Street Journal that it plans to begin building electric powered cars in North America by 2020 – four scant years from now.
"We believe that this country, especially in urban mobility, will have a very strong shift from petrol engines into hybridization and electric cars," Hinrich Woebcken, VW's U.S. division chief, told the Journal. "We are heavily investing in this one — including production in this North American region."
Dramatic shift
"This is a dramatic shift in VW's drivetrain strategy but not unexpected after the past year's negative headlines directed at diesel technology," said Kelley Blue Book senior analyst Karl Brauer.
But it is a huge shift for European carmakers. While Japan has led the way in electric and hybrid technology, European automakers have been skeptical, or even dismissive, of hybrid and electric powertrains. But Brauer says the last year or two has made a difference.
"The reduced cost and improved performance of battery technology is making them a viable alternative to diesel," Brauer said. "Even before the diesel backlash, VW was giving greater consideration to electric cars. The company's latest position on powertrain technology reflects an updated, and arguably more progressive, product plan."
Will it work? There are plenty of examples of enterprises rising from the ashes after embracing a bold, even radical departure from its business plan. It seems clear Volkswagen is banking on uncoupling its brand from diesel and hitching it to green transportation technology.
Thanks
Keep an eye on your inbox, the lastest consumer news is on it's way!
Unsubscribe easily whenever you want
---