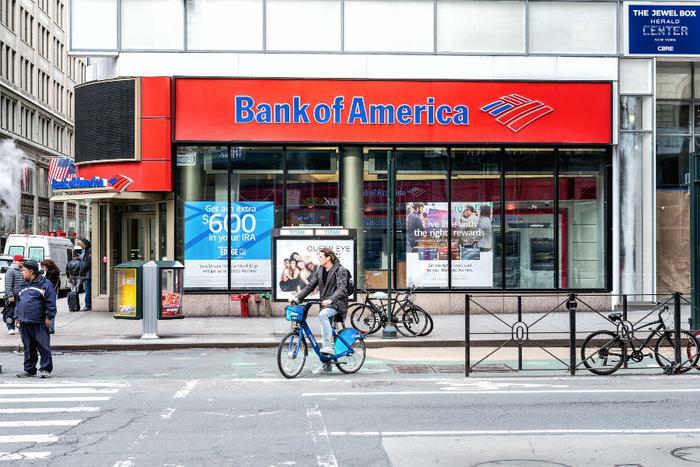 Two federal regulatory agencies have fined Bank of America a total of $225 million over claims that the bank's distribution of unemployment benefits during the pandemic harmed consumers. Officials said affected consumers will receive restitution.
The Office of the Comptroller of the Currency (OCC) levied a $125 million civil fine against the bank for alleged law violations and "unsafe or unsound practices." The Consumer Financial Protection Bureau (CFPB) took similar action for the same reason, fining the bank $100 million.
"Stepped back"
The agencies say about a dozen states contracted with Bank of America to distribute unemployment and other benefits on pre-paid money cards during the early days of the pandemic. The regulators charge that Bank of America's fraud detection system automatically froze many cards, even though there was no fraud. 
As a result, the agencies say millions of Americans were unable to access those funds when they were needed to meet everyday expenses.
"Taxpayers relied on banks to distribute needed funds to families and small businesses to rescue the economy from collapse when the pandemic hit," said CFPB Director Rohit Chopra. "Bank of America failed to live up to its legal obligations. And when it got overwhelmed, instead of stepping up, it stepped back."
Acting Comptroller of the Currency Michael Hsu said the bank failed consumers at a critical time by freezing the funds to which they were rightfully entitled.
"Banks must pay attention to the financial health of their customers and conduct their activities in accordance with all consumer protection laws," Hsu said. "When they don't, we will act accordingly."
Bank of America pushes back
Bank of America strongly objected to the government's action. Company officials said the bank supported the states to provide for the distribution of more than $250 billion to more than 14 million Americans and had to deal with "unprecedented" levels of fraud connected with pandemic relief programs.
"In addition, we provided assistance to millions more by deferring mortgage, credit card and other payments," the company said in a statement.
The amount of money affected consumers will receive is not yet clear. The OCC order requires Bank of America to provide remediation to consumers whose access to unemployment benefits was denied or delayed.
The CFPB says Bank of America must pay back the money that it withheld because of the faulty fraud filter. The bank must also provide each affected consumer with a lump sum consequential harm payment that will be "determined through a methodology of financial harm consumers suffered due to the time their accounts remained frozen or blocked."