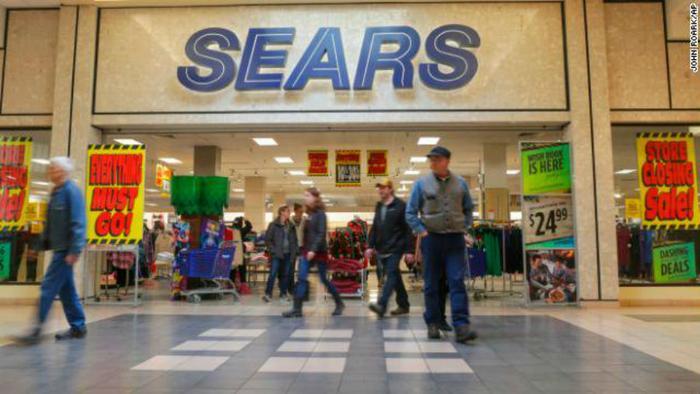 At the very last minute, former Sears CEO Eddie Lampert made his $4.6 billion bid official, saving the long-time retailer from liquidation. It ended a suspenseful Friday when it appeared likely that Sears was at the end of its rope.
Terms of the offer were not made public and it must still be ratified by the Sears Holdings board of directors in January.
The offer comes from an affiliate of Lampert's hedge fund and is only for 425 of the remaining Sears and Kmart stores. The company had already announced that it would close another 80 stores, bringing the 2018 total to more than 250.
It closes what has been a bleak year for Sears Holdings and its employees. Amid the store closings, the company declared bankruptcy in October.
The company was holding out for a Christmas miracle, hoping that several interested parties would bid up the price of Sears' remaining assets. In the end, however, Lampert was the sole player.
While $4.6 billion is a lot of money Lampert previously positioned most of his offer as forgiveness of existing debt. However, Sears desperately needs operating capital to keep going.
Sears and Kmart stores have steadily lost foot traffic as more consumers shifted to online channels. Its fortunes also declined with America's shopping malls, many of which now contain empty storefronts.
Never adapted to the internet
Oddly Sears -- which pioneered the concept of retail catalog sales -- never adapted to the internet age, losing out not only to Amazon but also its brick and mortar competitors like Walmart, Target, and Macy's.
Retail analysts say its remaining value lies largely in its brands and intellectual property, which includes Kenmore appliances and Die Hard batteries.
Sears sold its Craftsman tools brand to Stanley Black and Decker earlier this year for $775 million but still gets royalties from new third-party sales, as well as a 15-year license for the brand.