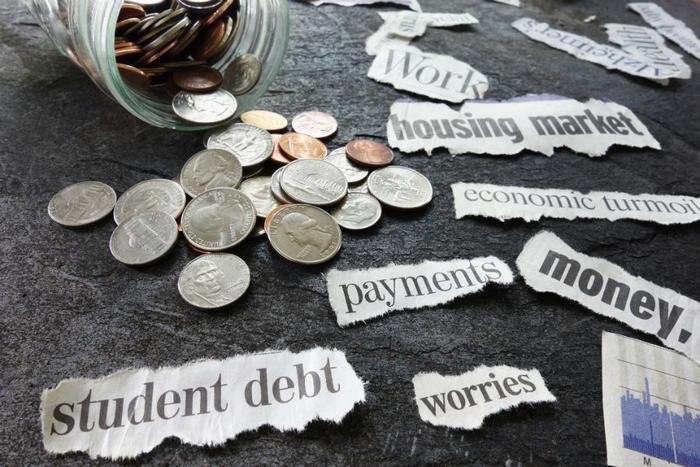 The Department of Education has served notice that it plans to block states from regulating student loan servicers who are attempting to collect on past-due payments.
The federal agency has published a notice of its intention to preempt states' consumer protection laws that have attempted to regulate student loan debt servicers in how they go about collecting money owed on federal student loans.
In its declaration, the Department of Education noted that several states have adopted new regulatory requirements on companies servicing loans under the government's Direct Loan Program.
It said states have also required disclosure requirements on companies servicing loans made under title IV of the Higher Education Act of 1965.
'Preempted by federal law'
"The Department believes such regulation is preempted by Federal law," the declaration states. "The Department issues this notice to clarify further the Federal interests in this area."
The federal government's overriding interest is in student loans being repaid. It is targeting state laws that it views as making it more difficult for loan servicers to recover payments that fall behind.
Massachusetts Attorney General Maura Healey filed a lawsuit in August against the Pennsylvania Higher Education Assistance Agency (PHEAA)—doing business as FedLoan Servicing— and claimed it violated state and federal laws by not discharging loans for borrowers who agreed to accept certain public sector jobs.
The complaint also claims that that the loan servicer overcharged student borrowers and prevented them from staying on track with Income Driven Repayment plans that make their monthly payments more affordable.
"This company's actions have jeopardized the financial futures of teachers and public servants across the country," Healey said at the time. "These federal programs allow Americans from all backgrounds to dedicate their careers to serving others. My office will protect PSLF and hold PHEAA accountable for forcing these students further into debt."
Federal-state conflict
The Department of Education maintains the suit improperly seeks to impose requirements on student loan servicers that conflict with federal regulation.
"Accordingly, Massachusetts' claims are preempted because the State has sought to proscribe conduct Federal law requires and to require conduct Federal law prohibits," the agency argues. "We believe that attempts by other States to impose similar requirements will create additional conflicts with Federal law."
During the Obama Administration, the Department of Education developed ways to discharge or reduce student loan debt. Healey and some of her colleagues in other states argue that under the Trump Administration, the agency has shown less interest in helping borrowers take advantage of these programs.
Healey sued the department in December over claims that it failed to provide federal loan discharges for students who attended the now-defunct Corinthian Colleges, a chain of for-profit schools.