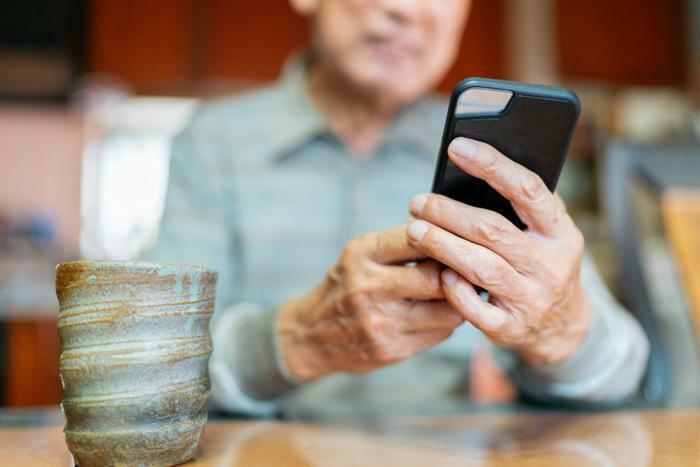 The U.S. Food and Drug Administration (FDA) says it's continuing to monitor the effect of magnets in some cell phones and smartwatches on implanted medical devices. 
On Thursday, the FDA said studies have shown that high-strength magnets in some consumer electronics could cause some implanted devices to switch to "magnet mode," which would stop normal functioning until the magnet is moved away from the device. 
As examples, the federal agency said a heart defibrillator that has interacted with a magnet may not detect the rapid heart rate known as tachycardia, or a pacemaker could switch to asynchronous mode and not have access to its normal sensing capabilities. 
If an implanted device stops working, a patient could get dizzy, lose consciousness, or even die, the FDA warned.
"We believe the risk to patients is low and the agency is not aware of any adverse events associated with this issue at this time," the FDA said. "However, the number of consumer electronics with strong magnets is expected to increase over time." 
The agency said it will "continue to monitor the effects of consumer electronics on the safe operation of implanted medical devices." In the meantime, people with implanted medical devices are advised to talk with their health care provider about the potential risks and techniques for safe use. 
Precautions to follow 
The FDA's warning comes roughly four months after Apple put out a similar warning. In January, Apple said the magnets in iPhones could affect the functioning of pacemakers, Implantable Cardioverter Defibrillators (ICDs), and other medical devices. 
"IPhone contains magnets as well as components and radios that emit electromagnetic fields. All MagSafe accessories (each sold separately) also contain magnets — and MagSafe Charger and MagSafe Duo Charger contain radios. These magnets and electromagnetic fields might interfere with medical devices," the company warned.
The FDA says consumers with implanted devices should take the following precautions: 
Keep cell phones and smartwatches a safe distance away. The FDA recommends keeping these devices six inches away from implanted medical devices, especially heart defibrillators. 

Don't carry devices in a shirt pocket. Patients shouldn't carry consumer electronics in a pocket over the medical device. 

Talk to your health care provider. Talk to your doctor if you're having any symptoms or have questions about the potential interactions between consumer electronics and implanted medical devices.