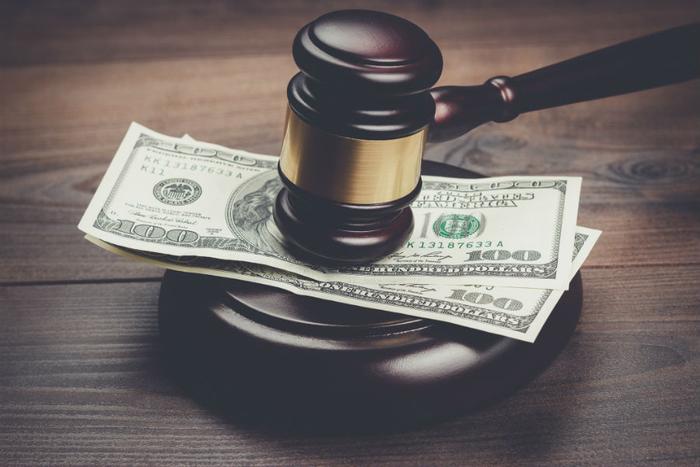 Cancer victim Dewayne Johnson, a former school groundskeeper who regularly used Monsanto's weed-killer product Roundup, has agreed to accept a reduced award of about $78 million in combined damages.
In August, a jury had awarded Johnson -- who is dying of non-Hodgkin's lymphoma -- $250 million in punitive damages and about $39 million in compensatory damages after determining that the products were responsible for causing his cancer. The jury said the company had failed to warn him and other consumers about the risks of the product.
Monsanto asked Judge Suzanne Bolanos to overrule the jury's award for punitive damages, and she almost did on the basis that the plaintiff "presented no clear and convincing evidence of malice or oppression to support an award of punitive damages."
However, Bolanos changed course last month and decided to deny Monsanto's request to scrap the award. While the move was a victory for Johnson in that the jury's verdict was ultimately upheld, Bolanos ended up reducing the punitive damages to about $39 million, cutting down the total award amount by around $211 million.
Reduced punitive award
Bolanos said she reduced the punitive award because it was too high and needed to be more in line with Johnson's $39 million compensatory award.
"In enforcing due process limits, the court does not sit as a replacement for the jury but only as a check on arbitrary awards," Bolanos wrote in her written ruling. "The punitive damages award must be constitutionally reduced to the maximum allowed by due process in this case -- $39,253,209.35 -- equal to the amount of compensatory damages awarded by the jury based on its findings of harm to the plaintiff."
Bolanos gave Johnson until December 7 to accept the reduced award or request a new trial. Johnson's attorneys told the court on Friday he "will accept the reduction of punitive damages to the amount of $39,253,209.35" in order "to avoid the further burden of a new trial or appeal," according to CNN.
Bayer to appeal
Monsanto's parent company, Bayer, says it will appeal the decision.
"The court's decision to reduce the punitive damage award by more than $200 million is a step in the right direction, but we continue to believe that the liability verdict and damage awards are not supported by the evidence at trial or the law and plan to file an appeal with the California Court of Appeal," Bayer said.
The company maintains that hundreds of studies have indicated that glyphosate, the key ingredient in Roundup, doesn't cause cancer when used as directed.
Bayer is currently facing about 8,000 more lawsuits in relation to its products.