---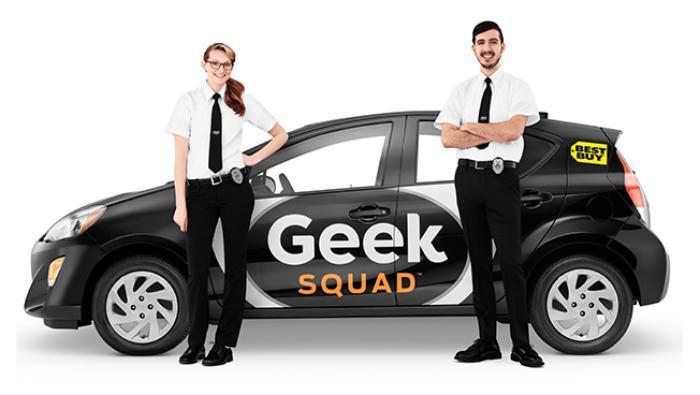 Volkswagen has turned into one of those brands that never seems to have a good day anymore. In the latest bit of bad news, Best Buy's Geek Squad is ditching its fleet of VW Beetles for the Toyota Prius C. 
And in Europe, some Volkswagen diesels are being recalled a second time because the first attempt to reprogram emissions systems didn't work as planned.
Best Buy announced its trade-in plans yesterday, saying its 1,000 Priuses are more efficient and more tech-savvy than the aging Beetles.
"The new Geekmobile, boldly bearing the updated logo, better reflects today's new Geek Squad — the nationwide tech-support task force that is continually expanding its services to keep pace with ever-changing technology," said Best Buy's John Vomhof Jr.
The new, greener Geekmobile will cut the Geek Squad fleet's emissions by 50 percent, as compared with the previous vehicle, which rolled out nationwide in 2004, Vomhof said, adding that the switch to the hybrid will help Best Buy make significant progress toward its commitment to reducing its own carbon emissions by 45 percent by 2020.
European fix failed
In Europe, thousands of Volkswagens recalled over the diesel emissions scandal will need to be recalled again, Reuters reported. The news agency said a software update installed on 160,000 2.0-liter diesel cars fixed the emissions problem but triggered an increase in the cars' fuel consumption.
A VW spokesman said the company will have to "go back to work on the software again."
Volkswagen has admitted that it rigged emissions control software on its TDI diesels to operate at legal levels when the cars are being tested. The rest of the time, emissions are as much as 40 times greater than regulations permit.
Analysts have warned that fixing the emissions problem may affect the cars performance or fuel consumption, or both. 
Federal and state regulators in the U.S. have rejected VW proposals to fix the problem and a federal judge has given the company until April 24 to come up with an acceptable plan. 
---