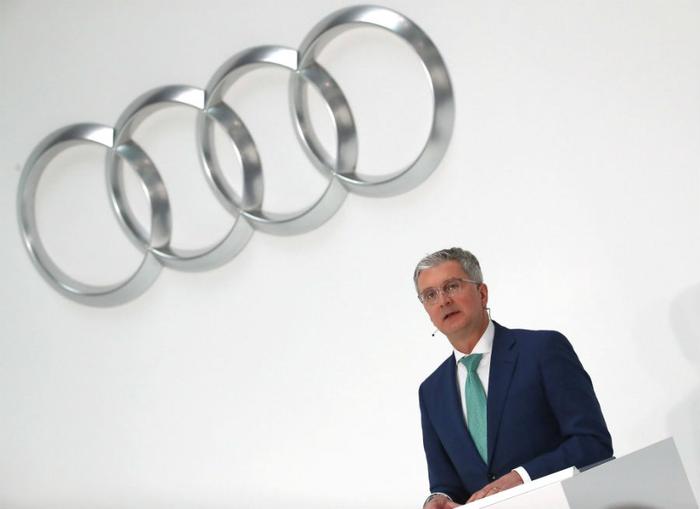 Rupert Stadler, the CEO of Volkswagen's Audi division, was arrested on Monday over "concerns over potential evidence tampering" in the probe of Volkswagen's diesel-emissions cheating case.
The arrest comes one week after the executive's home was raided by authorities, who afterwards named him a suspect in their investigation into fraud and falsifying public documents in relation to the "dieselgate" scandal.
Last week, Volkswagen also agreed to pay a fine of about $1.16 billion for failing to properly supervise the staff members who came up with the software used to cheat emissions tests.
Stadler's is the highest-profile arrest in the ongoing investigation into Volkswagen's manipulation of emissions controls, which first came to light in 2015.
"Munich prosecutors said in a statement Monday that Rupert Stadler, who has worked for Audi parent company Volkswagen since 1990, had been detained because of concerns over potential evidence tampering," CNN Money reports.
Ongoing case
Volkswagen admitted in September 2015 to equipping over 11 million of its diesel cars with illegal software to cheat U.S. emissions tests. The scandal has cost the company billions of dollars and has led to the indictment of several top executives.
"As part of an investigation into diesel affairs and Audi engines, the Munich prosecutor's office executed an arrest warrant against Mr Professor Rupert Stadler on June 18, 2018," the Munich prosecutor's office said in a statement.
Prosecutors in Munich have ordered that Stadler be detained to prevent him from fleeing, influencing witnesses, or in any way obstructing the investigation.
A VW spokesperson confirmed to CNN Money that Stadler had been arrested but declined to comment on the investigation. He said the automaker's board would discuss it later Monday.
"The principle of the presumption of innocence continues to apply to Mr. Stadler," the spokesperson said in a statement.