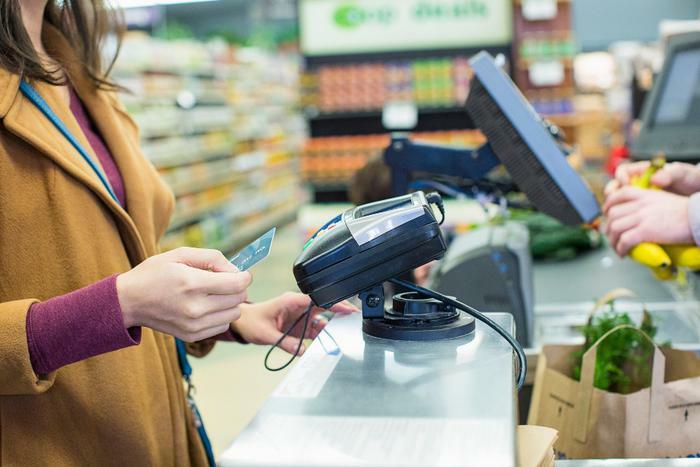 Grocery prices are continuing to strangle any hope of curbing inflation. In November, food-at-home prices shot up at a 12% annual clip – five points higher than the core consumer price index – leaving consumers with few choices: deal with the shrinkflation sham, buy lower-priced store brands, or shop at the dollar stores that are bolstering their food section to offer the cash-strapped consumer some cushion.
None of this is making it easy for consumers.
"Staggering inflation has forced brand-name food companies and retail grocery stores with store brands into a complex maze of product offerings, price, size and quality, thereby further complicating the consumer's quest for the best value," Bill Rieke, an adjunct instructor in the Operations and Supply Chain Management program at Xavier University Cincinnati, told ConsumerAffairs.
"The kingpins in the grocery world aren't showing their hands about what they're doing to meet the consumer's outcry about inflation, but reports show there's something afoot, like major chains plotting their own version of the 'dollar store'."
What happened when a grocery shopping expert went looking for the best prices?
Figuring out who's got the best prices for any given week takes time – and probably a spreadsheet – but, fortunately, there are people who live and breathe grocery prices. Enter Kristen Whirrett who runs the JoyfullyThriving website.
Whirrett has been tracking prices for three years and in her latest calculations, she says there are two chains that are constantly working to make sure their customers get better deals.
"Walmart and Aldi tend to have very competitive pricing. Many of their prices are within pennies of each other," Whirrett told ConsumerAffairs. "While Aldi may be cheaper overall, Walmart has more products so this appeals to some shoppers. Kroger and Meijer are more expensive stores based on everyday prices, but if you shop their sales, you can often beat the lowest prices at Aldi or Walmart."
When she tallied up the totals of her latest comparison shopping of 183 products – items from the dairy, pantry, canned goods, condiments, baking goods, meat, frozen, paper, personal products, and diapers sections – here's what she found in both numbers of products where each grocer had the best prices and their overall winning percentage:
| | | | | |
| --- | --- | --- | --- | --- |
| | Aldi | Meijer | Kroger | Walmart |
| Lowest Price | 115 (63%) | 22 (12%) | 17 (9%) | 68 (37%) |
| Second Lowest | 14 (3%) | 14 (8%) | 6 (3%) | 37 (20%) |
| Total Lowest | 121 (66%) | 36 (20%) | 23 (12%) | 105 (57%) |
In making frequent stops at all four of those chains, Whirrett found that each brings their best game in different categories.
"I like Meijer for their amazing meat sales. I like Aldi for its quick and frugal shopping experience. I absolutely love the sales at Kroger!," she said.
And Walmart? "Walmart isn't my favorite grocery store to shop but it is a low-priced option where you can get everything at once."
Overall, where is Whirrett spending more time – and less money – these days?
"I will always go where the prices are lowest to stretch our money the farthest," she said. "That is why I am shopping at Aldi more."
Whirrett's suggestions on how consumers can save money
"For consumers who are looking to save money, it is important to know what the cheapest grocery store is closest to you. Making this your go-to store for shopping will definitely start saving you money," Whirrett told ConsumerAffairs.
"Then, if you watch for sales at other stores around you and stock up on the sales that beat the low prices, you will save even more money."
However, she says you should keep things simple. Otherwise, you may feel so overwhelmed that you may check out in the checkout line yourself!
Here are some saving strategies:
Start watching the sales and aim to buy most of your groceries when they are on sale. 

Then, learn to use coupon apps at the grocery store. 

Start with one thing, then start building a stockpile of the foods you regularly use. Don't try to do it all right away! 
"You will see your savings grow as you start stacking strategies," she said.