The new feature would allow Spotify, as well as advertisers, to glean more insight into a user's tastes
08/13/2018
|
ConsumerAffairs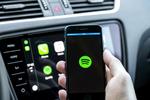 Spotify users without a paid subscription could soon have the ability to skip audio and video advertisements. The music streaming service has quietly rolled out the new feature, dubbed "Active Media," to users of its free, ad-supported version in Australia.
Currently, only premium users have the ability to skip ads. The new feature would enable free users to choose whether they want to see or hear the ad or skip it entirely. Advertisers would only pay for completed view...
More
The company is likely to widen its lead by Christmas
07/06/2018
|
ConsumerAffairs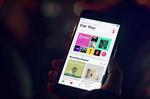 Apple Music now has more paying subscribers per month in the United States than Spotify.
Based on confidential details shared with Digital Music News, a recent report reviewed subscriber tallies from the country's most popular music subscription providers, including Tidal, Spotify, Apple Music, and Sirius XM, with Apple Music now taking control of the top spot.
It was reported that both Apple Music and Spotify have 20 million subscribers, with Apple Music now hitting "20 ...
More
Sort By