The tech giant is getting out of the music streaming brawl and moving to a profitable niche it already knows
04/26/2018
|
ConsumerAffairs

By Gary Guthrie
Gary Guthrie covers technology and travel for the ConsumerAffairs news ... Read Full Bio→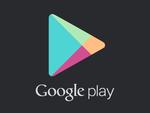 It looks like Google's Play Music days are numbered. Reports have surfaced that the tech king may move all its musical eggs to the forthcoming YouTube Remix basket. The service was slated to start a month ago, but it looks like it'll be closer to the end of the year.
Google's move from an all-you-can-hear music streaming service to an all-you-can-hear-and-see music streaming service puts them in an exclusive space and away from the traffic jam that Play Music has had a h...
More
Non-paying users will no longer be limited to shuffle mode
04/25/2018
|
ConsumerAffairs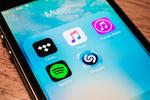 On Tuesday, Spotify unveiled changes to the free version of its smartphone app, which hasn't been updated since 2014.
Spotify's 90 million non-paying users will now get access to 15 personalized playlists created by Spotify and will have more control over their music, among other new features.
With the changes, Spotify is aiming to grow its free user count, which should create more paying users. The company has noted that 60 percent of paying users first started out as f...
More
Sort By