Parents will be able to filter out explicit content on their kids' accounts
08/20/2019
|
ConsumerAffairs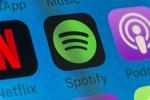 Spotify has announced that it will be launching a new Premium Family plan with parental controls -- a feature it says has been "long-requested" on community boards. 
Parents will soon be able to exclude songs with swearing, violence, and other explicit content by toggling on the parental control setting. Deactivating the feature will require the parent's passcode, so kids won't be able to switch off the feature themselves. 
"At a time where parents are trying to reduce sc...
More
The partnership creates a designated space for music from Disney movies and shows
07/17/2019
|
ConsumerAffairs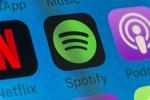 Spotify has teamed up with Disney to create a new streaming hub specifically for music from Disney films and TV shows. 
Starting Wednesday, Spotify users who search "Disney" will be taken to a dedicated hub for music featured in Disney, Pixar, and Marvel movies. Spotify has also created theme-oriented playlists of Disney music for its new Disney Hub. Examples of playlists include "Disney Princess," "Marvel Music," and "The Best of Star Wars." 
The music streaming giant sa...
More
Sort By