Many users were pleasantly surprised by the change
09/14/2018
|
ConsumerAffairs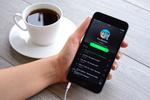 Spotify's previous rules for downloading songs offline left many consumers frustrated because of its strict limitations. Prior to its most recent update, users were restricted to downloading 3,333 songs to play offline across three devices.
Now, Spotify unveiled its latest update, and without a proper announcement, Spotify nearly tripled its download limit. Users noticed this week that the limit had been raised, and Spotify confirmed the change to Rolling Stone.
"At Spoti...
More
The new feature would allow Spotify, as well as advertisers, to glean more insight into a user's tastes
08/13/2018
|
ConsumerAffairs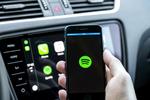 Spotify users without a paid subscription could soon have the ability to skip audio and video advertisements. The music streaming service has quietly rolled out the new feature, dubbed "Active Media," to users of its free, ad-supported version in Australia.
Currently, only premium users have the ability to skip ads. The new feature would enable free users to choose whether they want to see or hear the ad or skip it entirely. Advertisers would only pay for completed view...
More
Sort By