A dip in consumer spending fueled the slowdown
04/28/2017
|
ConsumerAffairs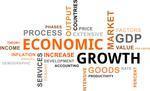 It's not a particularly encouraging picture.
Growth in real gross domestic product (GDP) rose at an anemic annual rate 0.7% in the first quarter after expanding 2.1% in the final quarter of last year.
According to the Bureau of Economic Analysis (BEA), the deceleration was due to a slowdown in personal consumption expenditures (PCE), or consumer spending, and downturns in private inventory investment and in state and local government spending.
Those were partly offset by a...
More
We have some does and don'ts for scoring
04/27/2017
|
ConsumerAffairs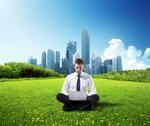 It's a jungle out there.
An improving economy coupled with hard-to-find talent have driven the number and quality of internship applications higher.
Add to that labor shortages, competition among undergraduates a change change in the work given to interns and you wind up with the growing importance of internships when it comes to finding a job after graduation.
"Internships are more important than ever, but not all internship programs are created equal," according to Chall...
More
Sort By