The unemployment rate in the U.S. has dropped to 3.9 percent
08/03/2018
|
ConsumerAffairs

By Mark Huffman
Mark Huffman has been a consumer news reporter for ConsumerAffairs ... Read Full Bio→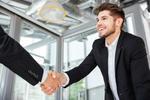 The economy added 157,000 jobs last month as the nation's unemployment rate dropped to a near-record low of 3.9 percent.
That was fewer jobs than the consensus estimate, but the Bureau of Labor Statistics (BLS) revised its June numbers, adding 30,000 new jobs to that month's total. Americans found the most jobs in the sectors of professional and business services, manufacturing, and in health care and social assistance.
William Wiatrowski, Acting BLS Commissioner, says th...
More
Here's what the trend means for job searchers
07/11/2018
|
ConsumerAffairs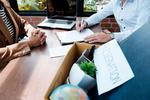 In May, Americans quit their jobs at the fastest rate in almost two decades. According to MarketWatch, the shift shows a growing confidence in the economy, as many people are choosing to leave one company for another.
Based on government statistics, 2.7 percent of employees in the private sector willingly left their jobs -- up from 2.5 percent -- while the quit rate is up to 2.4 percent -- up from 2.3 percent. Both of these numbers are the highest they've been since 2001...
More
Sort By