First-time jobless claims shot higher last week
10/21/2016
|
ConsumerAffairs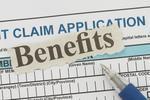 The latest economic forecast from The Conference Board suggests continued moderate growth into 2017.
The Board's Leading Economic Index (LEI) inched up 0.2% in September following a decline of the same magnitude the month before.
The increase "suggests that the economy should continue expanding at a moderate pace through early 2017." said Ataman Ozyildirim, Director of Business Cycles and Growth Research at The Conference Board.
Housing permits, unemployment insurance claim...
More
There were fewer new jobs than analysts expected
10/07/2016
|
ConsumerAffairs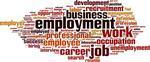 September turned out to be something of a disappointment in terms of job creation.
The Department of Labor (DOL) reports employers added 156,000 private payroll positions last month after creating 167,000 jobs in August. The consensus forecast for September from Briefing.com was for 176,000 new jobs.
In addition, the unemployment rate edged up to 5.0% from the August reading of 4.9%. That translates to 7.9 million people who are out of work, a figure that has shown little...
More
Sort By