First-time jobless claims inched higher
09/15/2016
|
ConsumerAffairs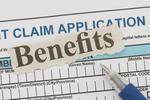 Retail sales dipped in August -- the first decline in five months.
According to the Commerce Department, sales were off 0.3% last month at $456.3 billion. As it released the report for last month, the government revised its July figures to show a sales gain of 0.1%. The previous months sales had been reported as showing virtually no change.
On a year-over-year basis, sales in August were up 1.9%.
The biggest positive influences came from food services & drinking places (+0....
More
Other sectors of the economy may take up the slack
09/14/2016
|
ConsumerAffairs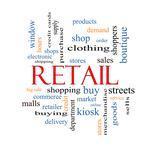 Employment experts aren't expecting much in the way of hiring in the retail sector for this year's Christmas shopping season.
Outplacement consultancy Challenger, Gray & Christmas predicts hiring by retailers will show little change from last year when seasonal employment in the sector increased by 738,800 during the final three months of the year. That was down 1.4% from 2014, according to employment data from the Bureau of Labor Statistics (BLS).
That doesn't mean nobod...
More
Sort By