The expansion was the second in three months
07/22/2016
|
ConsumerAffairs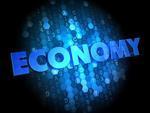 Following a slight (-0.2%) decline in May, The Conference Board's Leading Economic Index (LEI) rose 0.3% in June. The index was up 0.5% in April.
"Improvements in initial claims for unemployment insurance, building permits, and financial indicators were the primary drivers," said Ataman Ozyildirim, Director of Business Cycles and Growth Research at The Conference Board. "While the LEI continues to point to moderating economic growth in the U.S. through the end of 2016, t...
More
However, the May increase was revised downward
07/15/2016
|
ConsumerAffairs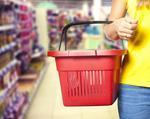 Increases in nearly every category pushed retail sales up 0.6% in June to $457.0 billion -- the third straight monthly increase -- and 2.7% above the same month a year ago.
At the same time, though, the Census Bureau revised its May figures to show an advance of 0.2% instead of the 0.5% initially reported.
Sales at building material & garden equipment & supplies dealers led last months advance, rising 3.9%. Also on the increase were sales at gas stations (+1.2%), nonstore...
More
Sort By