Initial jobless claims were down sharply last week
08/17/2017
|
ConsumerAffairs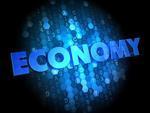 The Conference Board's Leading Economic Index (LEI), seen by economists as a forecaster for the performance of the nation's economy, rose in July for the eleventh month in a row.
The LEI was up 0.3% in July to 128.3 following gains of 0.6% in June and 0.3% in May.
The improvement, according to Conference Board Director of Business Cycles and Growth Research Atman Ozymandias, suggests "the U.S. economy may experience further improvements in economic activity in the second h...
More
The June report was revised to show a gain rather than a decline
08/15/2017
|
ConsumerAffairs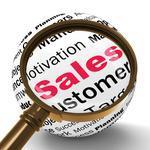 It's now two increases in a row for retail sales.
The Commerce Department reports sales in July, adjusted for seasonal variation and holiday and trading-day differences, came to $478.9 billion -- up 0.6% from June and a surge of 4.2% from the same month a year earlier.
And, as it released its July figures, the government revised its June report to show an advance of 0.3% instead of the 0.2% drop initially reported.
July's increase was led by a sales gain of 1.8% by miscell...
More
Sort By