Chapter 11 won't affect the company's holiday plans
09/22/2017
|
ConsumerAffairs

By Christopher Maynard
Christopher Maynard is a New York-based writer and editor who ... Read Full Bio→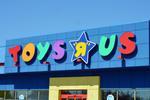 Toys "R" Us won't let a little thing like bankruptcy get in the way of Christmas.
The toy retailer, which filed for Chapter 11 protection earlier this week, has announced it's still accepting applications for holiday positions at stores and distribution centers across the country.
Interestingly, the world's largest retailer, Walmart, is not hiring holiday help.
"We are offering the extra hours available this time of year to our current associates rather than hiring thousan...
More
The August increase is the 12th monthly gain in a row
09/22/2017
|
ConsumerAffairs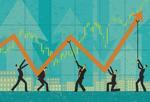 Economic growth appears to be on course to continue for the rest of the year.
The Conference Board reports its Leading Economic Index (LEI), seen by many analysts as a fairly reliable indicator of economic activity, rose 0.4 percent in August.
The increase follows advances of 0.3 percent in July and 0.6 percent in June.
"The August gain is consistent with continuing growth in the U.S. economy for the second half of the year, which may even see a moderate pick up," said Con...
More
Sort By