However, the unemployment rate remains at 4.1 percent
04/06/2018
|
ConsumerAffairs

By Mark Huffman
Mark Huffman has been a consumer news reporter for ConsumerAffairs ... Read Full Bio→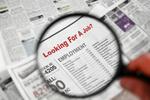 The nation's economy added fewer jobs than expected last month, but workers enjoyed a modest boost in wages.
In its monthly report, the Bureau of Labor Statistics counted 103,000 new non-farm jobs in March, well short of estimates. However, February's robust growth of more than 300,000 jobs was revised higher.
The nation's unemployment rate remained at 4.1 percent, and the labor force participation rate remained little changed at 62.9 percent.
Among demographic groups, the...
More
One economist calls it a bizarre set of numbers
03/09/2018
|
ConsumerAffairs

By Mark Huffman
Mark Huffman has been a consumer news reporter for ConsumerAffairs ... Read Full Bio→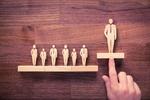 If you were looking for a job last month, chances are you found one.
The Labor Department reports the U.S. economy added 313,000 non-farm jobs in February, leaving the unemployment rate unchanged at 4.1 percent.
The economy added jobs in construction, retail trade, professional and business services, manufacturing, financial activities, and mining.
However, fewer workers got raises last month. The report shows wages rose just .01 percent. Economist Joel Naroff, of Naroff E...
More
Sort By