The outlook appears bright for continued growth in the economy
06/23/2017
|
ConsumerAffairs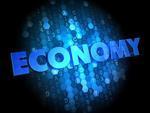 The Conference Board's Leading Economic Index (LEI) posted its ninth increase in as many months during May. 
The index, which many economists consider a pretty good indicator of what the economy will do in the next few months, rose 0.3% following advances of 0.2% and 0.3% in April and  March, respectively. 
The increase, said Ataman Ozyildirim, director of Business Cycles and Growth Research at The Conference Board, suggests the economy "is likely to remain on, or perhaps...
More
May was a tough month for young job-hunters
06/20/2017
|
ConsumerAffairs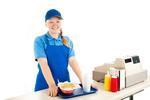 Teens looking to get a jump on finding summer employment didn't meet with a lot of success in May.
A Challenger, Gray & Christmas analysis of the latest Bureau of Labor Statistics data finds the number of teenagers landing jobs in that month fell for the third straight year.
Employment among 16- to 19-year-olds rose by 146,000 in May, down 6.4% from a year earlier last year, when teen employment grew by 156,000.
Since 2010, an average of 1,227,857 teens has been added to t...
More
Sort By