Job creation picked up steam in November
12/02/2016
|
ConsumerAffairs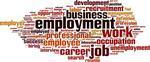 The nation's unemployment rate fell to 4.6% in November, it's lowest level in nine years, according to figures released by the Department of Labor (DOL). At the same time, 178,000 jobs were created with major gains in professional and business services and in health care.
The 0.3% decline in the unemployment rate came as the number of unemployed persons declined by 387,000 -- to 7.4 million.
Among the major worker groups, the jobless rate for adult men fell to 4.3% last m...
More
Eleven of 18 industries reported growth
12/01/2016
|
ConsumerAffairs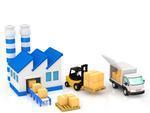 The manufacturing sector grew in November at a faster clip than during the previous month as the overall economy grew for the 90th consecutive month.
According to the latest Manufacturing Institute for Supply Management (ISM) Report On Business, last month's Purchasing Management Index (PMI) stood at 53.2%, up 1.3% from October.
A reading above 50% indicates growth, while anything below that mark suggests contraction.
The nation's supply executives also report the New Orde...
More
Sort By