Another drop in the filing of jobless claims
05/19/2017
|
ConsumerAffairs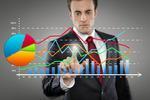 The latest reading of The Conference Board's Leading Economic Index (LEI) suggesting the economy will continue to grow -- maybe at an even faster clip.
According to the board, the LEI was up 0.3% in April to 126.9. The advance, the sixth straight, follows a gain of 0.3% in March and a 0.5 percent increase in February.
Ataman Ozyildirim, The Conference Board's director of Business Cycles and Growth Research, says the recent trend in the LEI, which was led by the positive o...
More
A revision for March shows and increase, not a decline
05/12/2017
|
ConsumerAffairs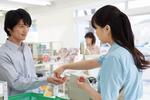 Retail sales got a nice bump last month.
The Commerce Department reports a solid gain by nonstore retailers pushed overall sales to $474.9 billion in April, up 0.4% from the month before and 4.5% above the same month a year earlier.
In addition, the government Revised its report on March sales to show a gain of 0.1% instead of its earlier estimate of a 0,2% decline.
The 1.4% advance enjoyed by nonstore retailers led the way followed by electronics & appliance stores (+1.3%...
More
Sort By