The latest numbers cast doubt that the economy is slowing
11/01/2019
|
ConsumerAffairs

By Mark Huffman
Mark Huffman has been a consumer news reporter for ConsumerAffairs ... Read Full Bio→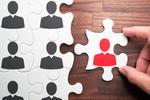 The job market is a lot stronger than most economists thought. The Labor Department reports the economy added 128,000 jobs in October, far more than most experts expected.
In addition, the government revised the jobs numbers for August and September, showing the economy actually produced 90,000 more jobs than initially reported. Recent reports that the economy was slowing were based in part on slower hiring, which now turns out not to be so slow.
The unemployment rate tic...
More
The unemployment rate dropped to a 50-year low
10/04/2019
|
ConsumerAffairs

By Mark Huffman
Mark Huffman has been a consumer news reporter for ConsumerAffairs ... Read Full Bio→
The economy added 136,000 jobs in September, flying in the face of recent data which suggests that the U.S. is sliding into a recession.
The Labor Department reports that the unemployment rate fell to 3.5 percent in September, the lowest level in 50 years. August employment, which was below expectations when it was reported last month, was revised moderately higher.
All in all, the U.S. job market appears to be holding its own in the face of declining manufacturing and he...
More
Sort By