Jobless rate holds steady at 3.7 percent
12/07/2018
|
ConsumerAffairs

By Mark Huffman
Mark Huffman has been a consumer news reporter for ConsumerAffairs ... Read Full Bio→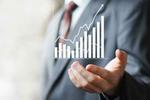 Employers showed growing caution last month in managing their workforce. The Labor Department reports the economy added 155,000 jobs in November, below consensus estimates. The unemployment rate held steady at 3.7 percent.
Job gains were strongest in healthcare, manufacturing, and transportation and warehousing. The number of people out of work was virtually unchanged at 6 million. The number of long-term unemployed declined by 120,000, suggesting that many of the new jo...
More
Workers also saw their paychecks get bigger
11/02/2018
|
ConsumerAffairs

By Mark Huffman
Mark Huffman has been a consumer news reporter for ConsumerAffairs ... Read Full Bio→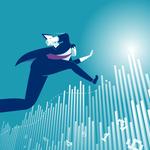 The government reports that the economy added 250,000 jobs in October, and workers took home more money in their paychecks.
The October employment report shows all sectors of the economy reported healthy job gains and none of them reduced employment. The unemployment rate remained steady at 3.7 percent.
But for consumers, the wage number might be the most important aspect. Average hourly earnings for all employees on private nonfarm payrolls rose by 5 cents to $27.30. On ...
More
Sort By