February's gain was the sixth in a row
03/17/2017
|
ConsumerAffairs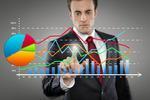 There's a good chance that the nation's economy will continue to chug along in the months ahead.
The Conference Board reports its Leading Economic Index (LEI) rose 0.6% to 126.2.
"After six consecutive monthly gains, the U.S. LEI is at its highest level in over a decade," said Ataman Ozyildirim, director of Business Cycles and Growth Research at The Conference Board. "Widespread gains across a majority of the leading indicators points to an improving economic outlook for ...
More
Hiring was also up a bit
03/17/2017
|
ConsumerAffairs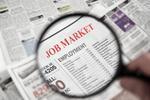 Job openings edged up slightly during January, according to figures from the Bureau of Labor Statistics (BLS).
On the final business day of the month, there were 5.626 million job openings, compared with 5.539 million in December, for a job openings rate of 3.7%.
The number of job openings was up a bit for the private sector -- from 5.065 million to 5.173 million, with most of them in professional and business services, and down for government -- to 452,000 from 474,000.
H...
More
Sort By