The second of three GDP estimates shows a smidge of improvement
05/26/2017
|
ConsumerAffairs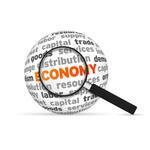 The government's second look at the state of the economy during the first quarter is a little better than the first -- but not by much. 
The Commerce Department reports real gross domestic product (GDP) expanded at an annual rate of 1.2%. The advance look a month earlier pegged growth at a 0.7% rate. In the previous three months, real GDP increased 2.1 percent. This latest estimate is based on more complete source data. Nonetheless, the general picture of economic grow...
More
Another drop in the filing of jobless claims
05/19/2017
|
ConsumerAffairs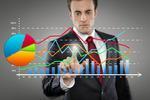 The latest reading of The Conference Board's Leading Economic Index (LEI) suggesting the economy will continue to grow -- maybe at an even faster clip.
According to the board, the LEI was up 0.3% in April to 126.9. The advance, the sixth straight, follows a gain of 0.3% in March and a 0.5 percent increase in February.
Ataman Ozyildirim, The Conference Board's director of Business Cycles and Growth Research, says the recent trend in the LEI, which was led by the positive o...
More
Sort By