The year-over-year gain in employment was about 2.5 million
12/08/2016
|
ConsumerAffairs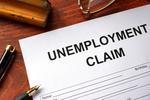 The number of job openings was little changed at 5.5 million on the last business day of October, according to the Bureau of Labor Statistics (BLS).
Openings were up in health care and social assistance, but down in professional and business services, federal government, and mining and logging. The number of job openings was little changed in all four regions of the country.
There wasn't much change in the number of hires in October -- 5.1 million -- about the same as the ...
More
November's growth rate was a bit stronger than October's
12/05/2016
|
ConsumerAffairs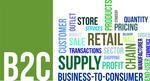 The non-manufacturing sector of the economy rebounded in November after a slight cooling-off the month before.
The latest Non-Manufacturing Institute for Supply Management Report On Business put the non-manufacturing index (NMI) at 57.2% last month -- 2.4% higher than in October.
This represents continued growth in the non-manufacturing sector for the 82nd consecutive month and at a faster rate than in October. It's also a 12-month high and the highest reading since the 5...
More
Sort By