Business was brisk at gas stations
10/13/2017
|
ConsumerAffairs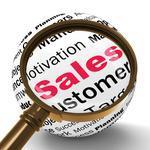 Consumers loosened up their purse strings in September and did some shopping.
The Commerce Department reports retail sales surged 1.6 percent last month, totaling $483.9 billion. That put sales 4.4 percent higher than they were in September 2016.
Sales at gas stations soared 5.8 percent from August and were up 11.4 percent from September 2016. Also showing strong month-over-month gains were motor vehicle and parts dealers (+3.6 percent), as well as building materials, gar...
More
Some individual industries did show healthy increases, though
10/12/2017
|
ConsumerAffairs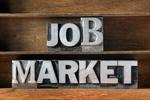 There were fewer job openings on the last business day of August than there were a month earlier.
The Bureau of Labor Statistics (BLS) reports there were 6.082 million positions up for grabs versus an upwardly revised 6.140 million in July.
Still, the job openings rate held steady at 4.0 percent. There was little change in the number of job openings for total private and for government.
While there were increases in health care and social assistance (+71,000) and durable go...
More
Sort By