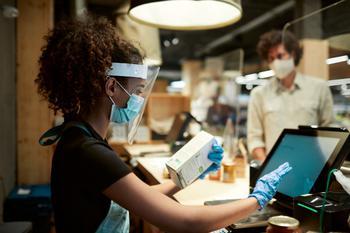 Leisure and hospitality companies did much of the hiring
The economy continued to add jobs in July, but it was at a much slower rate than in May and June. The Labor Department reports that there were 1.8 million new jobs last month, slightly better than most economists expected.
The unemployment rate fell to 10.2 percent as job growth was reported among all racial demographics and among both men and women.
The number of unemployed workers on temporary layoff fell by 1.3 million in July to 9.2 million, about half its April level...