But December's strong job growth numbers were revised downward
02/01/2019
|
ConsumerAffairs

By Mark Huffman
Mark Huffman has been a consumer news reporter for ConsumerAffairs ... Read Full Bio→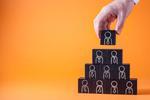 January was another good month if you were looking for a job, as employers increased their payrolls by 304,000 positions, according to the monthly report from the Labor Department.
At the same time, the government revised December's very strong hiring report sharply downward, from 312,000 jobs to 222,000. The unemployment rate edged up to 4 percent, mainly for technical reasons.
Unemployed people who reported they were temporarily laid off rose by 175,000, largely due to ...
More
More people are now looking for work
01/04/2019
|
ConsumerAffairs

By Mark Huffman
Mark Huffman has been a consumer news reporter for ConsumerAffairs ... Read Full Bio→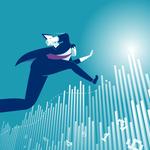 It was a lot easier to find a job last month because there were more of them. The Labor Department reports the economy produced 312,000 new jobs in December, drawing thousands of Americans back into the labor force.
The report, which exceeded almost every analyst's prediction, follows Thursday's report from ADP/Moody's which showed private sector employment grew by 271,000 last month.
The unemployment rate rose from 3.7 percent to 3.9 percent because more people were look...
More
Sort By