But workers in middle-wage jobs may see fewer opportunities
10/09/2018
|
ConsumerAffairs

By Mark Huffman
Mark Huffman has been a consumer news reporter for ConsumerAffairs ... Read Full Bio→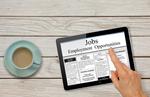 The news keeps getting better for job seekers. Days after the government reported unemployment is at a half-century low, a private forecast predicts the economy will keep up the job-producing pace.
A report from CareerBuilder.com predicts the U.S. will add 8,310,003 jobs from 2018 to 2023, a more than 5 percent increase. But most of those jobs, researchers say, will go to high income and low-income workers. Those in the middle could find jobs to be more scarce.
Not surpri...
More
The economy added 134,000 jobs last month
10/05/2018
|
ConsumerAffairs

By Mark Huffman
Mark Huffman has been a consumer news reporter for ConsumerAffairs ... Read Full Bio→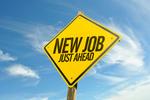 The economy added 134,000 new jobs in September as the unemployment rate fell to 3.7 percent, the lowest level since 1969.
The number of new jobs was below consensus estimates, which had been reined in because Hurricane Florence affected areas of the East Coast during the month. Even so, the Bureau of Labor Statistics (BLS) said the survey response rate within the affected areas was within the normal range.
"It is possible that payroll employment in some industries was af...
More
Sort By