May was a tough month for young job-hunters
06/20/2017
|
ConsumerAffairs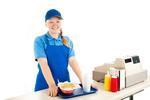 Teens looking to get a jump on finding summer employment didn't meet with a lot of success in May.
A Challenger, Gray & Christmas analysis of the latest Bureau of Labor Statistics data finds the number of teenagers landing jobs in that month fell for the third straight year.
Employment among 16- to 19-year-olds rose by 146,000 in May, down 6.4% from a year earlier last year, when teen employment grew by 156,000.
Since 2010, an average of 1,227,857 teens has been added to t...
More
Jobless claims were on the downside last week
06/15/2017
|
ConsumerAffairs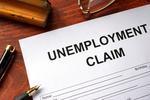 Retail sales fell in May -- their first decline in three months.
The Commerce Department reports sales for the month totaled $473.8 billion, down 0.3% from April, but a gain of 3.8% from the same period a year ago.
Declines in sales were posted by electronics and appliance stores (-2.8%), gas stations (-2.4%), and autos (-0.2%).
Among the gainers were nonstore retailers (+0.8%) and clothing & clothing accessories stores (+0.3%).
The full report is available on the Commerce D...
More
Sort By