Businesses that provide services showed the most hiring activity
05/02/2019
|
ConsumerAffairs

By Mark Huffman
Mark Huffman has been a consumer news reporter for ConsumerAffairs ... Read Full Bio→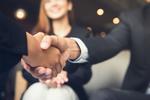 The job market may be much stronger than most economists believed. A new report from ADP and Moody's Analytics shows the U.S. economy added 275,000 private sector jobs in April.
That's the most since July and far exceeded the consensus estimate of 177,000 new jobs. On Friday, the Bureau of Labor Statistics will issue the government's official employment report for April.
The ADP report showed jobs related to services increased the most last month. The business and profess...
More
But employers handed out fewer pay raises
04/05/2019
|
ConsumerAffairs

By Mark Huffman
Mark Huffman has been a consumer news reporter for ConsumerAffairs ... Read Full Bio→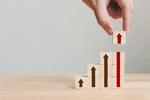 The Labor Department reports there were 196,000 new jobs filled in March, easing fears that the economy may be slowing. But employers handed out fewer pay raises, as wages grew at a slower face than in February.
The nation's unemployment rate held steady in March at 3.8 percent.
"Incorporating revisions for January and February, which increased nonfarm payroll employment by 14,000, monthly job gains averaged 180,000 in the first quarter of this year. In 2018, employment g...
More
Sort By