Strong auto sales were a big factor
01/13/2017
|
ConsumerAffairs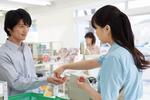 A sizable advance in auto sales helped push overall retail sales higher in December.
The Commerce Depart reports sales totaled a seasonally adjusted $469.1 billion last month -- up 0.6% from November.
The increase of 2.4% in auto sales led the December advance, followed by gas station (+2.0%), non-store retailers (+1.3%), and furniture and home furnishing stores (+0.5).
Sales fell at miscellaneous store retailers (-1.0%), restaurants and bars (-0.8%), department stores (-0...
More
Job creation during the month came in below expectations
01/06/2017
|
ConsumerAffairs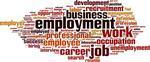 The nation's unemployment rate ticked up to 4.7% in December from November's 4.6% as the economy created 156,000 nonfarm payroll jobs -- well short of the Briefing.com consensus estimate of 175,000.
According to figures released by the Labor Department (DOL), health care (+43,000) and social assistance (+20,000) accounted for a good chunk of last months employment gains. Advances were also seen in employment at food services and drinking places(+30,000), transportation a...
More
Sort By