An ADP report runs counter to growing recession fears
09/05/2019
|
ConsumerAffairs

By Mark Huffman
Mark Huffman has been a consumer news reporter for ConsumerAffairs ... Read Full Bio→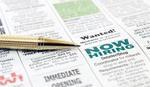 Despite the recent media focus on recession concerns, U.S. businesses don't appear to have slowed their hiring. At least, not yet.
The ADP Research Institute's monthly private-sector employment report shows businesses added 195,000 jobs in August. The report is different from the Labor Department's monthly employment report -- which comes out Friday -- because it is derived from ADP's actual payroll data.
According to the report, medium-sized businesses created the most j...
More
Consumers hunting for jobs are still finding plenty of positions available
08/05/2019
|
ConsumerAffairs

By Mark Huffman
Mark Huffman has been a consumer news reporter for ConsumerAffairs ... Read Full Bio→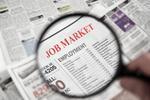 A growing number of economists worry that a recession could be ahead, but the job market has yet to suggest it.
Last week's July employment report shows that the economy produced 164,000 jobs last month, and the unemployment rate remains near a record low of 3.7 percent. As in previous months, there were sizable job gains in professional and technical services, health care, social assistance, and financial activities.
At the same time, wages also continue to slowly rise. ...
More
Sort By