Output in the second-quarter was stronger than it was three months earlier
07/28/2017
|
ConsumerAffairs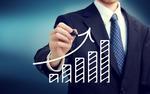 An advance look at how the economy was doing in the second quarter of 2017 indicates things were going better than they were in the January – March period.
According to the Commerce Department, real gross domestic product (GDP) -- the value of the goods and services produced by the nation's economy -- grew at an annual rate of 2.6%, considerably better than the downwardly revised 1.2% rate chalked up in the first quarter.
Keep in mind that this set of figures is subject to...
More
The outlook for economic growth continues to be positive
07/20/2017
|
ConsumerAffairs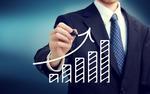 There was a huge drop last week in the number of people filing initial applications for state unemployment benefits.
The Labor Department reports seasonally adjusted first-time claims totaled 233,000 in the week ended July 15 a drop of 15,000 from the previous week's revised, which was revised upward by 1,000.
The less volatile 4-week moving average, considered a more accurate barometer of the labor market, fell by 2,250 from a week earlier, was 243,750.
The complete report...
More
Sort By