Jobless claims decline in early February
02/09/2017
|
ConsumerAffairs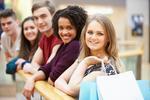 Sales in the retail sector, which excludes automobiles, gas stations, and restaurants, are expected to approve in the year ahead.
The National Retail Federation predicts a sales gain of between 3.7% and 4.2% over 2016. Online and other non-store/online sales are expected to be up between 8% and 12%.
"The economy is on firm ground as we head into 2017 and is expected to build on the momentum we saw late last year," said NRF President and CEO Matthew Shay. "With jobs and inc...
More
The past year saw a net employment gain of 2.4 million
02/07/2017
|
ConsumerAffairs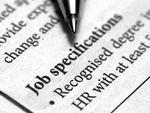 Not much change during December in the number of jobs available for the taking.
The Bureau of Labor Statistics (BLS) reports there were 5.5 million job openings on the last business day of December -- about the same as in November.
Hires and separations also showed little change at 5.3 million and 5.0 million, respectively.
The 5.5 million job openings in December translates to a rate of 3.6%, with little change in the private sector and a drop of 75,000 for government. Op...
More
Sort By