But employers handed out fewer pay raises
04/05/2019
|
ConsumerAffairs

By Mark Huffman
Mark Huffman has been a consumer news reporter for ConsumerAffairs ... Read Full Bio→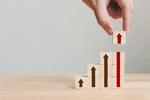 The Labor Department reports there were 196,000 new jobs filled in March, easing fears that the economy may be slowing. But employers handed out fewer pay raises, as wages grew at a slower face than in February.
The nation's unemployment rate held steady in March at 3.8 percent.
"Incorporating revisions for January and February, which increased nonfarm payroll employment by 14,000, monthly job gains averaged 180,000 in the first quarter of this year. In 2018, employment g...
More
A recent study finds that graduates make around $12,000 less than they expect annually
02/19/2019
|
ConsumerAffairs

By Sarah D. Young
Sarah D. Young has been a columnist for a blog ... Read Full Bio→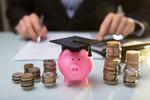 Upon entering the workforce, college graduates are bringing home less than they expected on an annual basis, according to a recent study by personal finance website LendEDU.
The website analyzed a College Pulse survey of 7,000 college students from nearly 1,000 colleges and universities and found that students expect to earn $60,000 in their first job out of college. However, most graduates with zero to five years experience will earn about $48,400, according to PayScale...
More
Sort By