The June report was revised to show a gain rather than a decline
08/15/2017
|
ConsumerAffairs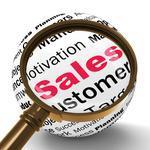 It's now two increases in a row for retail sales.
The Commerce Department reports sales in July, adjusted for seasonal variation and holiday and trading-day differences, came to $478.9 billion -- up 0.6% from June and a surge of 4.2% from the same month a year earlier.
And, as it released its July figures, the government revised its June report to show an advance of 0.3% instead of the 0.2% drop initially reported.
July's increase was led by a sales gain of 1.8% by miscell...
More
Employment is up slightly over the past 12 months
08/08/2017
|
ConsumerAffairs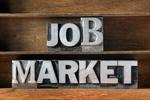 There was a sizable increase in the number of job openings in June.
Figures released by the Bureau of Labor Statistics show there were 6.163 million vacancies at the end of the month, up 461,000 from May's upwardly revised estimate of 5.702 million. That raised the job openings rate to 4.0% from 3.8% a month earlier.
The number of job openings increased for both the private (+417,000) and government (+44,000) sectors. Industries with the largest increases were professiona...
More
Sort By