Initial jobless claims were lower last week
03/30/2017
|
ConsumerAffairs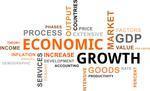 The final tally of economic performance for the past year is in and the results are not encouraging.
The Commerce Department reports that for all of 2016, real gross domestic product (GDP) increased 2.0%, compared with an increase of 1.9% the previous year.
Many economists consider between 2-3% to be the "ideal" annual GDP growth rate.
For the final quarter of last year, GDP expanded at an annual rate of 2.1%, up a tad from the 1.9% reported in the second look at the number...
More
February's gain was the sixth in a row
03/17/2017
|
ConsumerAffairs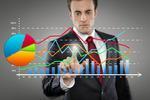 There's a good chance that the nation's economy will continue to chug along in the months ahead.
The Conference Board reports its Leading Economic Index (LEI) rose 0.6% to 126.2.
"After six consecutive monthly gains, the U.S. LEI is at its highest level in over a decade," said Ataman Ozyildirim, director of Business Cycles and Growth Research at The Conference Board. "Widespread gains across a majority of the leading indicators points to an improving economic outlook for ...
More
Sort By