The company hopes to breathe new life into business by incorporating more home products
05/10/2016
|
ConsumerAffairs

By Sarah D. Young
Sarah D. Young has been a columnist for a blog ... Read Full Bio→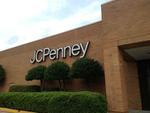 JC Penney has been struggling as of late. Fresh on the heels of its attempted recovery, the New York Post reported that the company eliminated jobs and froze overtime due to "unexpected light sales" in April.
Now, perhaps in another attempt at reinvigoration, Penney's is getting into the business of selling appliances. This July, the company will begin rolling out appliance showrooms at nearly 500 locations.
The showrooms (as well as jcp.com) will include kitchen and la...
More
Published report claims drastic cuts at the beleaguered retailer
05/09/2016
|
ConsumerAffairs

By Mark Huffman
Mark Huffman has been a consumer news reporter for ConsumerAffairs ... Read Full Bio→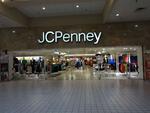 Late last week, the New York Post speculated that JC Penney had suffered a sudden reversal of fortune.
This followed the retailer's surprisingly positive earnings results back in February, when it appeared the once gasping company had risen from the dead.
Just three months ago it reported same store sales grew 4.1 % for the fourth quarter and 4.5 % for the full year. Company management chalked it up to a combination of strong sales growth, better profit margins, and disci...
More
Sort By