The retailer is looking to its new CEO to turn things around for the company
02/28/2019
|
ConsumerAffairs

By Sarah D. Young
Sarah D. Young has been a columnist for a blog ... Read Full Bio→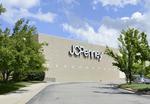 J.C. Penney announced Thursday that it plans to shutter 24 stores this year -- 15 of its department stores and nine home-and-furniture locations -- due to disappointing sales.
The retailer said the stores that are slated to be shut down "represent a real estate monetization opportunity." The chain hasn't yet released a list of stores that will close.
"Comparable sales performance for the closing stores was significantly below the remaining store base and these stores op...
More
The company says its brick-and-mortar base makes it more competitive online
02/24/2017
|
ConsumerAffairs

By James R. Hood
ConsumerAffairs' founder and former editor, Jim Hood formerly headed Associated ... Read Full Bio→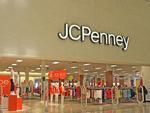 J.C. Penney reported its first annual profit since 2010 today but in the next breath announced that it will close about 130 stores and two distribution centers as it tries to contend with falling store traffic.
Like other shrinking retailers, including Macy's and Sears, J.C. Penney said it will continue to build its online presence as strolling shoppers become an endangered species. In a press release, the company referred to the closings as "optimizing" its retail opera...
More
Sort By