Find the Best Plumbers in Portland, OR

Top 8 Portland Plumbing Companies

Roto-Rooter
Read 670 Reviews

Founded in 1935, Roto-Rooter is the largest provider of plumbing and drain-cleaning services in the United States. It operates around 100 company-owned branches and approximately 500 franchises across North America.

3 Mountains Plumbing
Read Author Review

Repairs and installs plumbing fixtures. Employs fully licensed plumbers. Offers fixed rates for every service. Special coupons available online.

Black Cat Plumbing
Read Author Review

Offers residential and commercial plumbing repair. Provides consultations and diagnostic services. Gives free estimates for major projects.

Crown Plumbing
Read Author Review

Offers more than a dozen plumbing services with all-inclusive pricing from six licensed and insured journeyman plumbers. Features promotional savings on its website.

D & F Plumbing
Read Author Review

Provides residential and commercial plumbing maintenance and repairs, including water line and sewer excavation. Emergency servicing available on nights and weekends. Publishes coupons on website.

Excellence Plumbing LLC
Read Author Review

Provides general plumbing services from licensed and bonded journeymen. Utilizes Uponor PEX for all repiping services, which include a 25-year guarantee. Offers 10% discounts for seniors.

Pacific Crest Plumbing
Read Author Review

Provides drain repair and replacement, hose bib installation, drain snaking and toilet repair. Offers free estimates available for some services. Guarantees workmanship for one year.

Sutherland Plumbing LLC
Read Author Review

Services water heaters, disposals, drains. Fixes leaking pipes and dripping fixtures. Licensed, bonded and insured.

The cost of common plumbing repairs
Most plumbers charge between $75 to $150 an hour, and the total cost of a repair varies based on how long it takes and the price of the parts needed for the repair. Some plumbing companies may charge a flat rate for certain services, such as fixing a clogged drain. You may also have to pay extra fees if you need same-day service or repairs made outside of regular business hours.
Average plumbing repair costs in Portland
| Service | Cost |
| --- | --- |
| Unclogging drain | $100 - $250 |
| Sump pump installation | $500 - $2,000 |
| Sump pump repair | $125 - $600 |
| Water heater replacement | $1,250 - $2,500 |
| Water heater repair | $250 - $1,000 |
| Toilet replacement | $175 - $450 |
| Leak repair | $125 - $800 |
If you have to install a new water heater or plumbing fixtures, ask your plumber about possibly saving money through rebates for energy-efficient equipment. Purchasing a heat pump water heater cuts your energy use and may qualify you for up to $500 in instant savings from the Energy Trust of Oregon.
Portland plumbing FAQ
What can I do if my water heater starts to leak?

If possible, shut off the water and turn off the power supply to the water heater. To have this issue resolved, you'll need to call a professional plumber to diagnose the source of the leak and make needed repairs.

Is 24/7 plumbing service available in Portland?

Yes. Several companies offer after-hours appointments and emergency servicing. You may have to pay an extra charge, however.

Why won't my toilet stop running?

There are several reasons why a toilet may continuously run, including a leaky fill valve, an incorrect flapper chain length, a corroded toilet handle or build-up on the overflow valve. It's important to let a professional verify the cause and correct the issue, which saves you money on your Portland water bill.

Why is there a foul sewage smell lingering in my home?

You're more likely to experience the annoying issue of a foul smell in your home if you live in an older home in one of Portland's historic districts. Common causes of this issue include backup in the city plumbing or a sump tramp that has dried out and isn't working correctly. A professional plumber can diagnose and fix this issue quickly, so it's best to call one as soon as possible to eliminate the odor and prevent illnesses.
Thank you, you have successfully subscribed to our newsletter!
Portland plumbing company information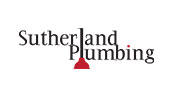 Sutherland Plumbing LLC provides a variety of plumbing services for sinks, drains, garbage disposals, toilets and water heaters. Customers can receive exclusive offers and discounts through a text opt-in program. The company is licensed, bonded and insured.
Service areas: Beaverton, Portland, Tigard and Lake Oswego
Phone: (503) 719-4015
Hours: M - F: 8am - 5pm
Website: sutherlandplumbing.com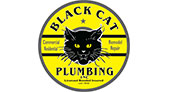 Black Cat Plumbing performs residential and commercial plumbing repairs and installations throughout Portland. The company specializes in services for older homes in historic neighborhoods.
Service areas: Portland
Address: 8230 SE 72nd Ave., Portland, OR 97206
Phone: (503) 788-0300
Hours: M - Th: 7:30am - 3pm; Fri: 7:30am - 12pm
Website: blackcatplumbing.com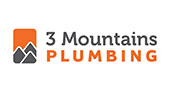 3 Mountains Plumbing performs plumbing repairs, installations and remodeling services, including drain clearing, water heater repair and maintenance and sewer line inspection. The company offers fixed pricing and a workmanship guarantee on all completed work. Customers can find service pricing and coupons directly on the company's website.
Service areas: Portland, Tigard, Hillsboro, Tualatin, Sherwood, Newberg, Lake Oswego and Beaverton
Address: 5304 N. Albina Ave., Portland, OR 97217
Phone: (503) 670-1342
Hours: M - F: 7am - 8pm; Sat - Sun: 8am - 5pm
Website: 3mountainsplumbing.com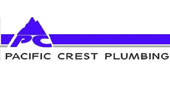 Pacific Crest Plumbing offers a one-year workmanship guarantee and a 90-day parts warranty. The company gives free estimates for main water line repair, new water piping, remodels and other select services.
Service areas: Portland
Address: 1810 SE 104th Ave., Portland, OR 97216
Phone: (503) 252-8800
Hours: M - F: 8:30am - 4pm
Website: pacificcrestplumbing.com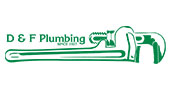 D & F Plumbing was founded in 1927 and offers commercial and residential plumbing and excavation services throughout Portland, Clackamas and Beaverton. The company offers emergency plumbing repairs and works on a variety of brands, including Moen, Delta, AO Smith and Kohler.
Service areas: Portland, Clackamas, Beaverton and Vancouver, WA
Address: 4636 N. Albina Ave., Portland, OR 97217
Phone: M - F: 7am - 5pm
Hours: (503) 282-0993
Website: dandfplumbing.com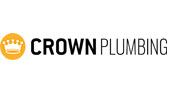 Crown Plumbing offers residential and some commercial plumbing services in Portland and Willamette Valley. Each dispatch fee is $145, and the all-inclusive service costs vary by repair. Customers can complete service requests and payments directly on the company's website. Crown Plumbing offers discounts to seniors and veterans.
Service areas: Portland
Address: 5429 SE Francis St., Portland, OR 97206
Phone: (503) 771-9449
Hours: 24/7
Website: crownplumbingpdx.com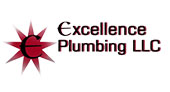 Excellence Plumbing LLC completes a variety of plumbing services, including water heater installation, toilet replacement and backflow installation. Customers can find coupons directly on the company's website.
Service areas: Beaverton and Portland
Address: 7913 SW Nimbus Ave., Beaverton, OR 97008
Phone: (503) 643-3459
Hours: Mon - Sat: 8am - 5pm
Website: excellenceplumbing.com
You're signed up
We'll start sending you the news you need delivered straight to you. We value your privacy. Unsubscribe easily.