Consumer Complaints and Reviews

From start to finish my experience with iFreedom Direct, formerly known as Veterans First, has been and continues to be terrible. I should have known that changing their name due to past negative reviews was the ultimate red flag, but I continued to deal with them on a simple home purchase. This is my 9th mortgage/refinance deal and by far the worst. From the seemingly inability to grasp simple modern technology like e-sign paperwork, to resolving issues as they come up instead of waiting till the last minute, to what seems to be a lack of business sense iFreedom Direct fails in every way.
I would never, ever use them again. I would never, ever refer any business to them. Incompetent, extremely frustrating, lackadaisical, downright incorrect are just the start to a string of words I could use to describe my unfortunate experience with them. You could not pay me enough to work with them again. There has not been one positive event during the entire three month ordeal. Run, do not use iFreedom Direct. If you do not believe me, do some digging...ask why they had to change their name!

iFreedom Direct was AWESOME. If it wasn't for them I would have never closed, my realtor was useless. Brent was the name of my lender and we must of had over a 100 contacts by text, phone, or emails throughout the process. He walked me through the whole process. I closed with $0 down got $490 back at closing and didn't have a home payment for 45 days. Left me no housing costs in December. Great at Xmas time. I'm seeing a lot of bad reviews out there and it's a shame because my experience was amazing and can't say enough good about it. Five stars just doesn't do it justice.

They lied to me about the interest rate and changed at the day of closing to higher rate. They said there is no down payment but they made pay $5,300. I had no choice to just sign the contract so I can move in the house with my family. iFreedom is a scam. I DO NOT RECOMMEND iFREEDOM. THEY SUCK.

I am a real estate agent and felt so bad for my client who decided to use iFreedom Direct for her loan. I had warned my client that non-local lenders can turn into a horrible situation, but her representative was great at being convincing on why they were amazing. The only time I ever spoke with my client's lender representative was our initial conversation when the lender was trying to win me over. After that, I could never get her to answer her phone once we were under contract and it was hard to get answers clarified via email. I never got updates on my client's loan situation, which I found strange.
When I checked in 1 week before my client's financial contingency deadline was due, I never got a response if she was fully approved. I emailed and called everyday until her deadline, but never got a response. I held my breath and hoped that everything was ok. Then, several days before closing, I tried to check in again to see if we were on track to close (because I sure hadn't heard anything and had to assume everything was ok). Finally, on the day before closing, the lender finally emailed me and said we would not close. My client was so furious and I was as well, mainly because we never received any phone calls or emails leading up to this point giving us a warning that this may occur. They said they were ready to go but needed a document that my client had to end up getting mailed to her which would take up to a week.
My thought was why didn't they ask for this much earlier! We re-scheduled the closing date for almost 2 weeks later. Meanwhile, the lender continued to ask for information from my client which makes me believe that they were never really ready to close on the loan and needed more time. I truly think they were a very disorganized team. I think the most frustrating part was that I could never get them on the phone. What poor service! My client then was asked to sign a good faith estimate document that is required to be signed 3 days prior to closing by 11:59 PM. However, the lender basically forgot to ask her to sign this until 10 PM of the night it was due. Oh, and she first just emailed my client and myself the document at 10 PM (which I was not checking emails at this point -- I would have if I had known I should have been looking out for it) and then she tried to call my client at 12:45 AM to tell her to sign!!
The lender failed to take into account that we were not in the same time zone as their Utah office. Needless to say, my client missed the deadline to sign that document and had to re-schedule our closing AGAIN for a few days later. My poor client had to re-arrange her movers, utilities, and other furniture deliveries 2 different times. My client was so upset and stressed on the day of closing, which is supposed to be a joyous time.
I will never EVER let one of my clients use iFreedom Direct again if I can help it. They failed to communicate and only answered questions they wanted to via email. They don't pick up the phone and even their upper management whom I tried to get in contact with was useless. I think the worst part was that they never apologized for forgetting to have my client sign that piece of paperwork until the 11th hour. They never admitted fault. And the funniest thing is that the lender had asked my client to not write a bad review of her. I will be nice and not mention names, but I would not trust iFreedom Direct with handling my loan!!!

I wasted about a month of my time with a loan officer who was uninformed of iFreedom Direct policies, as was her "manager" and "upper management." The result, starting over with a different company and over $3000 in earnest money, home inspection, and other expenses. Not to mention a lowered credit score from a credit check that never should have happened if the people knew their own policies and that of the va from the moment they first talked to me. Trying to reach higher levels to find someone who cared required diligence and perseverance.
Even that effort, was not fruitful. I recommend you google this company and believe the reviews you read about incompetence and lack of caring, I second guessed them. By the way, I did not put the names of the people who ripped out my heart and wallet, because from trying to find anyone in the company to help, I realize it probably doesn't matter which person you get on the phone. They will be incompetent and uncaring.
How do I know I can trust these reviews about iFreedom Direct?
851,761 reviews on ConsumerAffairs are verified.
We require contact information to ensure our reviewers are real.
We use intelligent software that helps us maintain the integrity of reviews.
Our moderators read all reviews to verify quality and helpfulness.
For more information about reviews on ConsumerAffairs.com please visit our FAQ.

We applied for a mortgage from iFreedom Direct Corp. in April on the phone. After the loan agent checked our credit score which is excellent and took all our info he sent us a pre-qualifying letter for us to purchase a home. We sent all the copies of our assets to him, to confirm our conversation plus we were putting 75% down. The loan officer led us on to believe our loan was approved and we were ready to go as soon as we found a house. (The officers are trained to sound very trustworthy.) We found our house in the beginning of May and sent him a copy of the contract. He informed us our package was ready to go as soon as the appraisal was done on the house and assured us it would be ready 10 days later which would have been June 19, 2015 and we could make settlement by July 1st.
On June 19th he called and said the loan didn't go through because it was a Condo and they didn't give mortgages on Condos. We had to accept this and cancel our settlement date and found another mortgage co. with no problem but it has set us back at least a month in settlement. Since this is a shore home it means losing 1/2 of the summer! As though that wasn't enough on June 20 we received a statement saying we were refused the mortgage because of insufficient collateral. This is nonsense since we own our home and have more than enough in assets to cover the loan. I don't know how they can get away with this and I hope more people read these reviews and stay far away from this Company. Thank you.

Ifd continued to tell us everything looked great on their end. After I sent repeat documents multiple times, and we paid for inspections, seller paid for pest treatment, we cancelled a vacation to see friends we only see once a year. The day after our 1st scheduled closing date, we were told we needed a document that takes up to 90 days to get. So we are out all that money, we lose the house and missed seeing our dear friends. Thank you so much iFreedom Direct for nothing. We will never use your services or recommend you to anyone. Thanks for all you "do" for the veterans. :-(

iFreedom Direct could perhaps be the worst mortgage vendor on the net. I applied for a mortgage and was putting down 82% of the purchase price. I was assigned ** as their loan representative. I was assured that my loan would close within 25-30 days max! Their loan "process" is a comedy of errors, with no proactive advocacy from Mr. **. I made sure to send every scrap of information they requested on the very same day of the request. After a few weeks, I was seeing no progress or updates unless I called. The home inspection that was supposed to be done 2 1/2 weeks after my application was not done until 5+ weeks after the application. They send a Good Faith Estimate almost 4 weeks after first contact that was error filled, including a higher loan rate and APR than quoted, not to mention fees that I was told were waived.
Mr. ** said he was out of the office when that was sent. He never did send a corrected Good Faith Estimate which I think by law he must provide. He keep assuring me that no problem, the loan is good. It is now less than a week and a half until closing and no loan. I got an email yesterday (start of the 7th week of this loan process) stating they needed much more information. Today was the final straw. As Mr. ** has proven to be inconsequential as a consumer advocate, I called the President of the Company. He was not available and turfed my call to **, a Purchase Group Mgr. Mr. ** informed me today that they would be unable to process the loan unless I changed around income sources and showed income in another way, with a two month history.
Since the closing is in 9 days, it is impossible to show two consecutive months of income in this fashion. The bottom line is: iFreedom Direct is inept, unable to provide information and a loan in a timely manner, with no discernable process. They have left me with few options with only 9 days until closing. I would warn everyone to stay away from iFreedom Direct and find a lender who is not incompetent like iFreedom Direct.

I saw an add for iFreedom Direct online, and having difficulties with other lenders due to a bankruptcy, thought I would give them a chance. **, my loan officer helped me every step of the way, despite the many problems bankruptcy can cause. My VA loan was made possible with his help and dedication. He kept me and the seller aware of every step of the process (the seller and his broker were nervous). They had never dealt with iFreedom Direct and were skeptical, but Mr. ** and his team came through for us. I am very happy that I went with iFreedom. I recommend them (especially if you have ** as your loan officer.)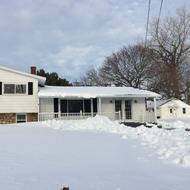 My wife and I recently used iFreedom Direct and had ** as our loan officer, to get a VA loan and purchase our first home. We closed on our house February 4, 2015. Not only did she go above and beyond, but she worked fast and kept my wife and I up to date every step of the way, and even updated us as we went into the weekend even if there was no change in status, so we wouldn't have to wonder what was going on. She was extremely friendly and very informative. She explained anything and everything we didn't understand and answered each question we had. If she didn't know the answer to our question, she was quick to get back with us with an answer.
She was very on top of keeping everyone on track with paperwork to make the process as smooth as possible. We highly recommend this company to anyone that would like to use a VA loan. It's an awesome company and ** made an outstanding impression on us as 1st time home buyers. We also at the time had a baby on the way (she is now 4 weeks old) and she did her best to move things along, so we could get into our new home and have everything ready in time for our daughter to be born. We couldn't have been any more pleased with our choice to use this company and couldn't have been more thankful to have such a hard working and reliable loan officer.

I had ** call me to refinance to lower my house payment. She told me if I got my house insurance lowered my house payment would go down, instead it went up. Tried calling her many times, she did not return my calls.

To whom it may concern, I ** is very up set about **, for pulling my credit. I didn't give him permission to do so. I know the stuff that is on my credit has not clear off because I just paid them off. Now my credit score is now mess up now. Thanks to him. Something need to be done about this. I will get people involve about this problem...

This is a continued problem with IFD even after closing. We closed our sale out with IFD on 23 Dec 2014. Now on 6 Jan 2015 we get a urgent call from the title company that the "Bank" AKA iFreedom Direct needs us to sign another document that they screwed up. It seems the package they sent the title company had wrongly submitted Utah tax withholding instead of Idaho tax withholding. Do they or don't they know where the property they are financing is located? After all the BS we went through with the appraisal and parcel information is just mind blowing. This mistake will put us in default after the June semi annual taxes would not be paid on time.
After dealing with them for almost two years, various salesmen and the final loan guy (officer would be a stretch) who bragged about driving past my residence to go to Redfish Lake, Idaho can't get the tax with holding state correct blows my mind. The worst part for me is I will be paying these stooges a commission in the form of interest for the next 30 years and they call the local title company to badger me to sign their form in a hurry. They haven't contacted me in anyway since the Dec 23, 2014 except to make a counter post and reply to my comment that IFD is in resolution and they are trying to get the facts from the correct people. Stroke, stroke, stroke.
Attention to detail is not in iFreedom Direct's wheel house but they will expect it from you. If the stokers at iFreedom Direct wants the correct document signed to cover for the wrong one they sent the title company that we already signed, they can contact me not some middle man. Mike ** and Collin ** have all my contact information.
Original Review
After doing basic work for a loan with IFD and two years we finally found a home we wanted to buy. A couple months before we got busy and sent IFD all the paperwork completed in their loan package. Both my wife and I had over 720 & 800 beacon scores. Pre approval letters were sent for over 260k. We only wanted to borrow $63,770. Long story short, it was like dealing with the Flintstones from the Salt Lake City office. Collin ** and Mike ** his boss were very likable guys. We traded hunting pictures and hunting stories via email like we were regular buds. Nothing they told be held up 24 hours after their lips moved. They changed our closing date 5x because the Flintstones at IFD couldn't consolidate their feces. Three days before the 6th closing date they called and wanted it done that day Dec 23rd. So they jacked around with the title company at 1700 hours I Freedom Direct still hadn't faxed the package and HUD statement to the title company. The Flintstones internet was down they said. "Well just fax it. Your phone works, I'm talking to you." "Oh no it has to be our VA internet line..." Maybe.
The compliance and underwriters either are third string or not on the take. Bunches of repeated document clusters were sent within 12 hours of IFD request seemed to go into a black hole. Finally at 1900 we close at the title company. +1 week we get notified we need to sign another form, seems like the Utah Flintstones group from SLC deals with taxes different than we do in Idaho. Very interesting. Upon closing we find out the real loan management company servicing the loan is based out of the sewer city of Newark NJ not Salt Lake. That simple fact answered all my questions about why information & documents kept slipping away. This week I signed up with LIFELOCK knowing all my most personal information is in Newark, NJ.

I started the loan process a long time ago. I talked to iFreedom Direct several times over the last 18 months. About a month ago now, my husband and I were ready and we decided to do the loan. After talking with a loan officer for a month, we were ready to start the process. I gave my loan officer, Matt, everything he asked for, everything, pay stubs, W-2's for the last two years, tax returns for the last two years, employment letters stating my husband and I actually work and have jobs. Matt kept telling us we were approved. We paid earnest money, paid for a house inspection, even had utilities for the home ordered. The day of closing Matt called and said the underwriters were not in agreement.
So, after Matt requesting from my Realtor that we close on that specific day, he, Matt, couldn't make that happen. So, we had the contract extended 3 days. Matt calls today and informs me they cannot fund the loan. My husband and I have lost our earnest money and the house inspection, well, that just helps the seller fix the house up for another buyer. This is a company telling the world they HELP veterans. What they really do is lie and mislead veterans and their families. I really had faith in the lender, really. He told me to not worry, that our closing date was solid, even agreed to the time and location of closing. Don't waste your time with iFreedom Direct. It's just not worth it.

Last November 2013 I Started a VA application with Mr. Greg ** Senior Loan officer. After many conversations and E-mails between Greg & myself, and applying for my DD-214 & VA certificate of eligibility plus other income information, Greg told me I didn't have ANY credit. I didn't owe anyone and still don't have any debts, also I had many errors on my credit reports. Greg suggested in January I get a couple credit cards and I did, one for me, Master Card & one for my wife, Visa card. Both myself & my wife was applying for credit cards, but she was applying for me also & not for her self, so I have a half dozen Hard hits on my credit reports that take two years to remove. After they are removed, my credit score will increase another 10%. I also hired Lexington Law firm to help remove errors on my credit reports. They were very good and had a dozen items removed from my credit report, my credit scores ran from the low 600's up, and now they are in the mid range FICO 757 by Equifax and 755 Trans-Union. Now I receive Pre-Approved credit card offers, from the same folks that declined me earlier.
February was the last I had any contact with Greg, I later found out he had quit iFreedom direct, and suggested another loan officer. I e-mailed & attempted to contact the man and he said he would call me later when he returned to his office. It's now six months later, still NO RETURN CALL or E-mail. I assume ifreedom Direct simply doesn't want to make me a mortgage? OR Was this simply a lack of communication? You would think my application information is still on file? Greg ** was a very nice man, sorry to see him leave. The end of this review asked if I wanted an attorney to contact me about this complaint, NO I do not need an attorney, I need a loan for a house.

Overpromised & Underdelivered. Failure to communicate. Failure to honor written agreement. Failure to properly assess qualifications of buyers well into the home buying process. My wife and I had applied for a USVA home loan; we were pre-approved for originally ~$250,000 (apparently they do not check the qualification for the first pre-approval) on 03/14/2014. After updating the pre-approval with my current loans in place, we were pre-approved for $150 on 04/24/2014. So we continued with this company and found a home lesser than our pre-approval. We put an offer in on the home. Everything was moving smoothly, only I was being contacted by our loan officer for required paperwork, and I would get my required paperwork, required papers and I would have it sent back within 24 hours.
My complaint with this (ifreedomdirect.com) is being unorganized, unknowledgeable, and disrespectful. I had to contact my loan officer multiple times to try to see if we were all set to schedule an Inspections. Could not reach him, nor would he return his phone calls. I am dissatisfied with this company because we had spent 5 months saving up to get a home, did everything that they requested, used absolutely NO credit and purchased just the essentials.
We put earnest money down on the home ($1500) twice, that was refunded to us; BUT, we were required to wait two week to return. This entire process caused us extreme financial and emotional hardship. Not only did this mistake affect us, but it did affect the sellers of the Bank and HUD. I would not recommend any veteran or their families use this company (ifreedomdirect.com)

The Sr. loan officer we worked with on our 1st loan was Lisa **. In my 63 years, and in jobs from The White House down she was the most capable, knowledgeable, friendly, caring, detail oriented professional I have met. Never did it take more than five minutes for a phone call or email to be returned. So, when we were ready to refi we contacted Lisa. She was very busy with all business she had pulled in but still the same outstanding service. She had called me from home to answer a question and I would speak with her in the AM. We were about halfway through the process. I called and was switched over to another loan officer who told me Lisa was no longer with iFreedom, and he would be on the account. I ask about Lisa, and the first words out of his mouth I knew to be a lie. I called her boss who told me this guy was their top dog. Presidents club etc. This struck me funny as in her normal cheerful way she told me she was told she was up for president club.
Then my old CIA background kicked in and I did some checking. Now I find that her manager and the top dog have split up her customers between them and he has made his quota for president club bonus. I have seen this type of thing before in business. People who do this type of thing I can't condone. I confronted them with the facts and they were upset that I was able to obtain the information and lied. Any company that would allow these people to remain and let go someone with such outstanding character I won't do business with even if it meant starting the loan over. We pulled out. VETS PLEASE DO NOT USE THIS COMPANY. My good experience was only due to Lisa not the company. Four other people pulled out also.

I have been trying for months to lower my mortgage. First I went to my mortgage co. to apply for a HAMP loan. After many months I was told my situation was not dire enough. Then they tried to do a in house modification. Again after months they said I was in no imminent danger of defaulting. Then I tried going to Quicken. For some reason I did not qualify. Then I found iFreedom. Being a veteran I gave it a shot. Within a month, one month I closed on a refi that lowered my interest rate 5.4%. I have to tell you that was an unexpected turn of events. So kudos to Ryan ** the loan officer who was in charge of my loan. As I stated in the subject line ONE VERY SATISFIED CUSTOMER.

Stay far away from this company! They gave us the runaround for over a month. They are gearing up to drop our loan. They pre-approved us and gave us a closing date and said we would be in our new house by September. Well, needless to say, that did not happen. They kept saying we were good to go and we could close the next day, then the next day. This went on for five weeks. Now they are gearing up to drop us. The communication was awful. They said they would call at a certain time. They never did. We always had to call them to see where we were on the loan.
We gave them everything they needed when they asked for it and did what they told us to do. We are still not really sure what happened. We're considering another loan company. iFreedom had to say we were approved! It was absolutely ridiculous what they did. Apparently, they don't know what the heck they are doing when it comes to VA loans! We have excellent credit and income. The loan officer kept asking for the same documents over and over again. If the documents were too old, they would ask for them again. I'm a federal employee and I'm not allowed to do personal work on government time or government equipment. I had to take time off from work, over 80 hours without pay, to review and send the required documents. The loan officer and management said that everything is approved and the loan documents are ready for signing, except we need an updated employment verification before we can send out the final documents. This requires me to use government computers and time to send this document to them or I will be in default of the loan requirements. My boss and I have sent them, through My biz, these documents three times.
I am in danger of losing my job, my security clearance and my credit status. This could happen as soon as this coming Mon. This has caused us extreme financial hardship.

Using Lending Tree to find VA home loans, I found iFreedom Direct. I found that overall, they were very poor as a lender. I am unsatisfied with their services. I would not recommend them to any veteran looking to use a VA loan. The disconnect between them and the laws and regulation for the East Coast is unreal, having not one but two different law offices recommend swapping providers though their front line loan officers perform well. Their loan processing is very underachieving. They're unable to meet deadlines, have unorganized, poor communication with other departments, poor planning and time management. I am a person with ave. credit and above ave. capital. I wished I had used other loan institutions. I hope Lending Tree takes their rating process seriously and takes into account all feedback. You can reach out to me at anytime for more information.

For two years, iFreedomDirect called me continuously on my home phone and cell phone every week. I had to change my cell phone number and turn off my home phones ringer when I went to sleep because of this company. When I finally decided to use my VA benefits to buy a home, I contacted an Austin ** at iFreedomDirect who acted so nice and emailed me to call or email him with any questions I may have at anytime. What a lie! He continuously lied to me on when he would call me back and when I called him, he didn't seem too happy. He told me that they don't have closing costs but then said his fees were $3,500. After one month of getting the runaround after submitting all the paperwork and my personal information, I called Austin ** to see what else he would need from me and he talked and screamed at me like I was a dog saying not to call him and that I was interfering with his business and other things.
I was his business and maybe he talks that way to his wife and kids but he will certainly never ever talk to me in that manner. He was such a coward that he passed me on to a Lark ** without ever speaking again to me or apologizing to me for the way he spoke to me. Well, I told this Lark ** who also lied to me for another week that I no longer wanted anything to do with this company and especially Austin ** who is a scumbag. I emailed Austin ** telling him off and that I hope he rots in hell. Beware of this company! It should take at least 1 1/2 months to get approved for VA benefits to buy the home that you want, any longer and then they are pulling your chain and lying to you. Do not deal with this company or you will find out the hard way what I and others have discovered about this company. For God and country, God bless you all, except for Austin **! Beware of this devil in human form!

I contacted iFreedom and initiated loan processes with them. I got a contract on a home and asked them for an estimate on the cost for their services to close the loan on the property. My mistake was believing them when they stated that they could not provide me with that at this point but could only get me a "worksheet". A worksheet is not legally binding while a GFE is. She stated an amount needed for closing costs, and I wrote these into my contract for the seller to pay. Keep in mind, they had already pulled our credit and gotten a lot of documentation from us, including the home contract.
I went through many processes with them, and another's ten days plus down the road toward the closing day. When they mailed me my final loan packet, my real GFE had almost $3,000 worth of junk fees and points that they hadn't stated before and about a half point higher of an interest rate! This would mean thousands lost by my family! This late it is too far advanced to switch lenders, and I will likely have to withdraw my contract! Stay away.

Austin ** of iFreedom (Utah) will act like your friend to your face and then change the interest rate on your loan the day of closing. This leaves the borrower with no choice but to sign for the loan at a higher interest rate. This happened to me and I assure you I will never do business with this company and will be sure to let everyone know that iFreedom Direct is a scam and will try to change rates on your loan just for a few extra dollars in commission.

I contacted iFreedom Direct after going through LendingTree about a loan for a home. They ran the credit score and told me they would be in touch every 2-3 days. A couple of weeks later, David ** finally returned one of many emails. I told him my credit score had raised almost 30 points and he said that was great. I only got one other email from him several months later asking me how the house search was going. I told him a decided to go with a real lender and was about to close on a home. He apologized for the lack of contact and wished me good luck. I don't see how these guys stay in business.

Stay far away from this company! They gave us the runaround for a month then decided to drop our loan. They pre-approved us and gave us a closing date and said we would be in our new house by Christmas. Well, needless to say that did not happen. They kept saying we were good to go and we could close the next day, then the next day. This went on for three weeks then they dropped us. The communication was awful. They said they would call at a certain time. They never did. We always had to call them to see where we were at on the loan.
We gave them everything they needed when they asked for it and did what they told us to do. We are still not really sure what happened considering we went with a different loan company and it only took them a few days after giving them all the information. iFreedom had to say we were approved! It was absolutely ridiculous what they did. Apparently they don't know what the heck they are doing when it comes to VA loans!

I contacted iFreedom Direct on Sept. 7th, 2012, requesting rates and information on VA Loan. I have excellent credit and money in the bank with pre-approval from another bank, but I wanted to go "no money down" so I could make a few improvements without going into debt. I provided all the information requested and was told loan could be done in 2 weeks. After creating a spreadsheet for all the requested information and sending within 24 hours of each request, the loan was delayed due to the "appraiser" (first they blamed the selling agent). After I was told everything was a go, we were just waiting on the appraisal and it had been escalated and would be complete within 7 days. There was another delay. Finally 6 weeks later, the appraisal came back and we were "all set". They requested another 7-day extension and said we would be good to go. Then within 48 hours, they said they needed me to call the manager and speak with them directly to answer additional questions, which I did via email and phone. I again explained my current situation - Work office in one city, but I work remotely and gave them all the info they asked for. I let them know specifically - if they couldn't approve, I can go to another bank. I was again told we were good to go.
Then after another 24 hours, they said they needed additional documentation for approval. My HR department had already sent an email stating I was set up to work remotely and not required to be in home office. However, that was not sufficient for iFreedom Direct. They requested further documentation and additional extensions. I called the VA offices and found that all the additional documentation requested and sent - was not required by VA. I would never recommend iFreedom to anyone. Run the other direction. It's a shabby company with poor follow-through and cannot meet a stated deadline or make final decision. They will give you the runaround and ask for unwarranted information.

My agent would always be asking me for additional information that the VA wanted to complete my loan. I got so tired of the requests for information, the types of information and the letters I had to write in order to satisfy the VA that I called and got a real eye opener: they did not need any of that information. I went to the local VA office and we had a three way conversation with the VA loan approval personnel in Florida. They told me that they did not need any of the extra crap that iFreedom was asking for (letters explaining why I wanted to buy another property when I had a house already, the distance between my current property and the house I was buying was greater than 120 miles, time I spend in the new house was not over 50% and the fact that I lived in one state and was buying a house in another). The VA did not care about any of this.
I had to buy a fax and I burned it out sending them information which they required on a daily basis, most of which, the VA did not care to have and did not require. It was only after I told them of the conversation I had with the VA, who his name was and his answers to my questions, that iFreedom approved my loan and I bought the house. This was the worst financing of a house I have ever been through! I would never use them nor recommend them to anyone!

I applied for a home refinance and was informed that I had to wait until October of this year due to late payments on my mortgage in 2009 and to "get my credit score up". So, in October, I talked to Mr. **, he told me to fill out a multiple page application, fax pay stubs, DD Form 214 (for a VA loan) and if the VA would not approve me he would go FHA. I was told we were "golden" because my credit score went up and he even explained the new mortgage rate and monthly payments which were substantially lower, needless to say, I was ecstatic.
As time went on, I didn't hear from Mr. ** but that was not unusual. I finally reached Mr. ** and he explained that the underwriters would not approve my application because of a judgement that was filed against me in 2008, which I fulfilled and never went to court on and he would refile in November.
Again, after several attempts to reach him, he called and told me my credit score went down and "there was nothing he could do", I was in shock. After complying with everything they asked of me, getting my score higher, keeping up with monthly payments etc. I feel that I held up my end of the bargain, that I was in compliance to their terms during the process and that they misrepresented everything that was told to me.
I don't know if he was filling a quota but I feel like I was cheated of a "golden" opportunity to refinance because my current rate is 10% which is extremely high and getting harder to keep up with due to budget cuts that were made in my wife's and my workplaces. He informed me my score went down due to a late payment on a credit card in October, one late payment on a credit card automatically disqualifies me? I feel that they could have approved me within the time frame and now my options are limited if not gone. I could have applied elsewhere but they told me as a veteran as long as I complied with their process, it would be approved, to me it was approved and taken out from under me for reasons I'm not to sure about.

We were trying to combine our auto payments with our mortgage so we would only have one payment. They sent us papers to sign and we were to fax them back which we did, plus all the other information they wanted. The next day, they called us and told us we had been approved. All we had to do was wait for the appraiser. Well then the next day they called us and said that the appraiser said we had not done anything to the house, so it wasn't any different appraisal than it was when we purchased it.
So they did not appraise it nor did they call to come and see it. He just checked on the internet. So here we are, no loan ... 46 pages we had to fax back to them at a cost of almost $60. Then another excuse they gave us was that we had not had the house a year, which they knew when we applied for the loan (we will have had the house for one year on the 13th of January 2010).
iFreedom Direct Company Profile
Company Name:

iFreedom Direct

Website:

https://www.ifreedomdirect.com/