Dodge and Chrysler News and Recalls
The shifter cable may detach from the transmission.
12/10/2019
|
ConsumerAffairs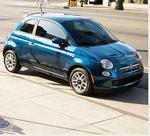 Chrysler (FCA US LLC) is recalling 51,788 model year 2012-2013 Fiat 500s with 6-speed automatic transmissions.
The shifter cable bushing may fail allowing the cable to detach from the transmission.
If the shifter cable detaches from the transmission, the transmission may not shift into the gear selected by the driver. Additionally, despite selecting PARK with the shifter, the vehicle may roll away.
These scenarios may increase the risk of a crash.
Chrysler will notify owner...
More
The cooling fan motor may overheat
12/09/2019
|
ConsumerAffairs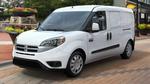 Chrysler is recalling 99,128 model year 2015-2018 Ram ProMasters with 3.0L diesel or 3.6L gasoline engines and air conditioning.
The engine cooling fan may seize which can cause the cooling fan motor to overheat, increasing the risk of a fire.
The remedy for this recall is still under development.
Interim notices informing owners of the safety risk are scheduled to begin mailing on or before January 4, 2020. Owners will receive a second notice when the remedy becomes avail...
More
Sort By