Consolidated Credit Counseling Services
ConsumerAffairs Accredited Brand
Consolidated Credit is a nationally recognized and certified credit counseling agency. We offer credit counseling, debt management services, debt relief and personal finance education.
We're here to help. From credit counseling advice on improving your budget and reduce your debt to housing support to help you navigate avoid foreclosure, learn about reverse mortgages or purchase a new home, we have certified counselors with a mission to help you improve your personal finances. If you're struggling with too much credit card debt or financial troubles caused by an upside mortgage, give us a call or visit us online.
For over 20 years, we've helped over 5 million people find the debt relief they need. Through enrollment in our debt management program, we help clients reduce their interest rates and cut payments by up to 50%.
Consolidated Credit Gallery (3)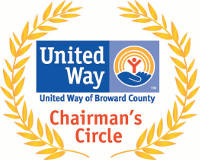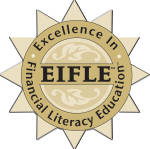 A+BBB Rating
Read More
Read More
Select stars to rate your experience
Last updated: Jan. 16, 2018
920

Consolidated Credit Counseling Services Consumer Reviews and Complaints
Original review: Jan. 16, 2018
I called to update my balances on my open accounts. When I requested the accounts that were low, the customer rep was very helpful and assisted with what I needed. She also let me know that I had 2 payments remaining until everything was paid off.
Thank you, you have successfully subscribed to our newsletter!
Enjoy reading our tips and recommendations.
Unsubscribe easily whenever you want
Original review: Jan. 15, 2018
Insufficient funds were available when CCS debited my account. The customer service person I spoke with was very helpful in rectifying the situation. TY. Hopefully the help will not be required in the future. Thank you again. I have referred friends in similar situations.
Original review: Jan. 15, 2018
She was very helpful. She explained it so I could understand, I get confused on things but she talked slow so I could understand. I have had some head injuries and it's nice that someone can explain that I can understand. So thank you for helping me.
Original review: Jan. 12, 2018
Easy, simple and very helpful. They're reassuring and informative. They gave me peace of mind and hope that I can become debt free in 3 1/2 years. I didn't realize how bad I was in debt and I thought there was no way out. They worked on getting me a monthly payment I could afford.
Original review: Jan. 12, 2018
Greg was very helpful and friendly. He answered all my questions and talked me through a frustrating process. He was calm and confident and I would say he is a great representation of this company. When you are stressed out about money people who are helpful and nice make it easier. He helped to calm me down and gave me accurate information, great job!
How do I know I can trust these reviews about Consolidated Credit?
991,079 reviews on ConsumerAffairs are verified.
We require contact information to ensure our reviewers are real.
We use intelligent software that helps us maintain the integrity of reviews.
Our moderators read all reviews to verify quality and helpfulness.
For more information about reviews on ConsumerAffairs.com please visit our FAQ.
Original review: Jan. 9, 2018
Thank you for helping me to get this matter settled, and not taking out my payment this month. For this I do thank you... Also I thank you for helping me out and explaining things to me so that I would have a better understanding of the program, sorry I am not in the best of mood or rather being sick is sure not helping, and after talking to you and getting things worked out, I sure do feel a lot better... so thank you. And yes you did help me out, and that does take a lot of stress off me. Hopefully everything will be better for me next month... Once again thank you for helping me out.
Original review: Jan. 9, 2018
Super professional Customer Service and Credit Counselors!! I'm so happy I signed up with Consolidated Credit as it has removed a huge levy off of my shoulders! Anyone looking to consolidate debt needs to call them!!! The automatic payment withdrawal from your checking account each month assures your payment will never be late!!
Original review: Jan. 9, 2018
Great service and great staff! Consolidated Credit works and I definitely recommend this company to service your debt consolidation needs! I've used their service for a few years now and have had no complaints! If you're ready, they're ready to help you!
Original review: Jan. 9, 2018
Bibi was excellent in handling my issue. Thank you to Consolidated Credit for helping me with my credit issues. They make the transition to repair credit and get out of debt smooth and easy. I would recommend Consolidated Credit solutions to a friend.
Original review: Jan. 8, 2018
I have had nothing but a pleasant experience with this company throughout my whole process. Everyone I have talked to has been very helpful and friendly. I would recommend this to anyone that is needing financial help. Thank you for all your help.
Original review: Jan. 8, 2018
This program was a great help and I highly recommend it to anyone who is struggling to get out from under overwhelming debt. The people there are very helpful and knowledgeable about the program and ways to keep on track with the program. Thank you.
Original review: Jan. 8, 2018
Very professional, nice mannered and answered all my question. Took care of me like no one else would have. I've been there for almost couple of months and nobody answer my questions like he did. Thank you very much. Thank you Alex for the excellent service.
Original review: Jan. 5, 2018
Eunequa - She is the best. Walking me through things. Patient. Friendly. I could go on and on. Your company is so lucky to have such an employee. She would be a great trainer but I'd hate to lose her on the phone. I've spoken with her a couple of times and every time she is their with the answers. Thanks.
Original review: Jan. 4, 2018
Thank you for being so helpful, listening and not cutting me off. This feels great and not like I'm being in and crazy situation. The customer service rep had much information to give and the orientation was very informative. The communication is great.
Original review: Jan. 3, 2018
Staff was very professional and helpful. I received valuable information about my account. I am almost at the end of this journey and my credit score is now 713. Thank you so much. I would not have been able to pay off my debt without the help and such a caring staff.
Original review: Dec. 29, 2017
Terry was so very patient and understanding and helpful with me. I wish all the customer service people I talk were like him. Thank you. It can be very hard when you are going through a difficult period in your life, so when someone like Terry can help it is a gift. Thanks again to all your wonderful people never had a bad time and Happy and Healthy New Year.
Original review: Dec. 27, 2017
I am in the final months of working with Consolidated Credit and because some of my accounts just paid off, I wasn't sure of the new amounts going to my few remaining balances. Tatiana not only looked everything up for me but she explained how my monthly payment was being reallocated, why, and approximately when my account would be paid in full, and in a very professional and caring manner. This has been an amazing journey and I have already recommended Consolidated to several friends/family and will continue to do so. I couldn't be happier with my experience!
Original review: Dec. 27, 2017
We have had to make wire transfers for our account the last several months as we got out of sync with our paydays to allow the automatic payment. Tatiana was very kind and quickly set up my wire transfer payment. She knew exactly what to do and made the necessary adjustments to our account. She also noted that I would need to update our account balances online after the first of the year. I was very satisfied with our interaction.
Original review: Dec. 26, 2017
You guys have been great! We were able to buy a new house and are now debt free. We really appreciate you helping us pay down our credit card debt faster and with much less interest than what we were paying. I have recommended you guys to some friends that need your services!
Original review: Dec. 23, 2017
My disbursement date each month is apparently the 29th of the month. ALL of my credit cards that have due dates before then are being hit with late fees and are showing up as delinquent and destroying my credit score. When I called Consolidated multiple times and spoke to multiple supervisors, no one could tell me why that was happening. "Oh we will look into it" they said. "Oh it shouldn't be happening" they said. Meanwhile my credit score has dropped nearly 50 points in a MONTH because of their failure to do their job appropriately. This company is completely destroying my credit and scamming me. I am so beyond disappointed that I signed a contract with them.

Hi Lauren, We regret that you're having trouble on the debt management program. We understand that being in debt can take a toll on our emotional well-being. Having multiple credit cards to manage can be taxing and difficult to manage which is one of the reasons why people enlist in a debt management program.
When potential clients call us for help, we go over the terms and conditions of using a debt management program and that includes closing the cards they put on the program and continuing to make payments (usually one billing cycle) on their own until creditors accept our contract.
If one has multiple maxed out credit cards, it means that their credit utilization is very high which naturally affects their credit score. Credit Utilization is the second biggest factor in credit score calculations and it accounts for 30% of your total credit score. So if almost at the limit of each credit card, that actually decreases one's credit score. Closing accounts also impacts one's credit score for the short term. But, as the program kicks off and they start making consistent and timely payments, their credit utilization decreases and their credit score will begin to improve (usually within 6-8 months).
With regards to us making late payments to your account, a review of your account shows that one of your accounts was past due in October and that's prior to joining the debt management program in November. We've contacted your creditors and two of them have forgiven your late fees.
We understand that getting started on the debt management program can be challenging and often clients are anxious about the uncertainty which adds to their stress levels. We encourage you to trust the process a little, give it time. As long as you do your part of sending in your payments in a timely fashion and we keep our end of the bargain, everything will be alright.
A supervisor, if they haven't already will be contacting you. If you have any questions please contact us at 1-877-201-7780.
Original review: Dec. 23, 2017
I had questions about my account. The customer service representative was very accurate with her information. She knew what she was talking about and she helped me out immensely. Very nice, very professional, and a very valuable employee I am sure. And it was a pleasure talking with her. She was not rude like sometimes some of them that I have encountered have been. She was absolutely perfect.
Original review: Dec. 22, 2017
This had been a pleasant experience. I look forward to your assistance with becoming debt free. From the beginning of this process to now, everyone has been very helpful. TATIANA made use all of my questions and concerns were addressed and that she is available if further assistance is needed.
Original review: Dec. 22, 2017
You have been very polite and extremely helpful setting up my account and keeping me informed of the process. Your company has been courteous at all times when I have called with questions or issues concerning my payments and the creditor's reply.
Original review: Dec. 21, 2017
I spoke with Tatiana and told her I needed to buy some heating oil with my payment since it was below freezing in NJ and together we worked it out. She was very nice and professional. Maybe I could pay an additional percentage to my creditors next time to help make up for the missed payment and I would not freeze, which is a poor option (freezing).
Original review: Dec. 19, 2017
Customer service I experienced was above and beyond and her superior professionalism was totally unsurpassed. She was totally on top of everything, and took care of everything in a short adequate time considering the amount of updates that had to be done. I was totally pleased and extremely impressed with the way she resolved everything.
Original review: Dec. 14, 2017
I needed help registering/resetting my log in information, I wasn't sure. Tatiana was kind and very helpful in assisting me by resetting my information so I can re-register and have the opportunity to go online and check my balance and update balances from each creditor. Everyone I have spoken with at Consolidated Credit has always been helpful and courteous and Tatiana was a perfect example of excellent customer service.
Original review: Dec. 14, 2017
Nice people, always helpful, never had a problem. They do a good job. Every time I need to change the day they let me change the day for when I get paid. I can't complain. Really helpful. I definitely will let friends know about you guys. Big help for trying to get credit back into shape.
Original review: Dec. 12, 2017
Tatiana was kind and very professional. She walked me through the process of registering my account and it took just a few minutes and few strokes of the keyboard. She asked if I needed any other help upon accomplishing of my request which was very efficient of her service.
Original review: Dec. 8, 2017
My representative successfully assisted me getting my account in order and was very polite and professional. I am definitely looking forward to being debt free with the assistance of reps like her. My creditor removed me from this program due to a timing discrepancy and she successfully got them to add me back to the program.
Original review: Dec. 8, 2017
Tatianna did a great job explaining to me the reason for the call and what I needed to do to get our plan back to work to help us get out of debt! She was knowledgeable, asked for my consent to move forward with the program change, and did a excellent job with customer service the whole time during the call! Thanks!
Consolidated Credit Counseling Services Company Information