Consolidated Credit Counseling Services
ConsumerAffairs Accredited Brand
Consolidated Credit is a nationally recognized and certified credit counseling agency. We offer credit counseling, debt management services, debt relief and personal finance education.
We're here to help. From credit counseling advice on improving your budget and reduce your debt to housing support to help you navigate avoid foreclosure, learn about reverse mortgages or purchase a new home, we have certified counselors with a mission to help you improve your personal finances. If you're struggling with too much credit card debt or financial troubles caused by an upside mortgage, give us a call or visit us online.
For over 20 years, we've helped over 5 million people find the debt relief they need. Through enrollment in our debt management program, we help clients reduce their interest rates and cut payments by up to 50%.
Consolidated Credit Gallery (3)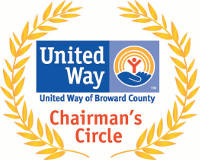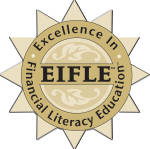 Read More
Read More
Select stars to rate your experience
Last updated: Nov. 17, 2017
876

Consolidated Credit Counseling Services Consumer Reviews and Complaints
Original review: Nov. 17, 2017
Creditors were still calling. Agent took the time to explain the process to me. It did relieve some stress. I wish I had called Consolidated Credit sooner, not really sure why I waited so long. I thought I could work through it but ended up with a big mess, a lot of missed payments which resulted in late fees.
Thank you, you have successfully subscribed to our newsletter!
Enjoy reading our tips and recommendations.
Unsubscribe easily whenever you want
Original review: Nov. 15, 2017
Was questioning the exact payment amount for each of my three accounts and your representative was quite helpful in giving me the amount. If I were to call in again, I would be very pleased if she received and answered the phone, for I know, from prior experience, she is knowledgeable and my question would be answered correctly and intelligibly.
Original review: Nov. 14, 2017
I was never told additional fees on payments. I was never told about gold plan. It was automatically put on my contract. No one should sign a contract without knowing ALL fees up front!! You have to disclose all fees before getting signatures.
Hi Kathy, We regret any miscommunication and agree that 'no one should sign a contract without knowing all fees upfront." We train our representatives to go over all aspects of the debt management program in great detail and so hearing that this may not have happened in your case is disconcerting. Please give us a call at 1-877-201-7780, a client services supervisor will be happy to go over your account. We appreciate you and thank you for choosing Consolidated Credit.
Original review: Nov. 14, 2017
TATIANA - She was a great help and she answered all of my questions with ease. I was very satisfied with her expertise. It is good to know that you have such qualified personnel working for you, I look forward to working with all of you. Have a nice day.
Original review: Nov. 13, 2017
Customer service was very helpful in resolving my issues. I would not hesitate to call Consolidated with any problems I may be having with my account. Would definitely recommend Consolidated to anyone who may be having problems with their credit card payments. Thank you for your help.
How do I know I can trust these reviews about Consolidated Credit?
938,526 reviews on ConsumerAffairs are verified.
We require contact information to ensure our reviewers are real.
We use intelligent software that helps us maintain the integrity of reviews.
Our moderators read all reviews to verify quality and helpfulness.
For more information about reviews on ConsumerAffairs.com please visit our FAQ.
Original review: Nov. 11, 2017
Received a letter from a creditor advising that Overstock acct was being transferred to another bank. Acct was going into collections. Spoke with Tatiana and contacted creditor. She was very professional and knowledgeable. Consolidated Credit is very lucky to have her.
Original review: Nov. 10, 2017
I am trying to help my daughter with her finances. I called and talked to Tatiana today. She was extremely helpful, professional and friendly. She provided the information that I was looking for quickly in a clear and concise manner. Excellent service. Five stars indeed.
Original review: Nov. 9, 2017
I love great customer service and Tatiana gave me that, very informative and patient. She informed me that my acct was finished and connected me to another rep to finalizes the closing of my acct. It was a pleasure dealing with this company and would recommend it to anyone needing assistance in consolidating their bills. I was surprised and that that it was a smooth and great experience for me.
Original review: Nov. 8, 2017
Tatannia was very pleasant and helpful. She answered my inquiry and resolved it for me in the less than 5 minute call we had. As I had sent an inquiry through the website on Saturday and still hadn't received a response and usually I am notified within the next business day. Thank you so much for your help and making it a very pleasant experience!!
Original review: Nov. 7, 2017
I appreciate the help given today and the enthusiasm to solve the issue I called for. I feel Tatianna went above and beyond to be on top of the situation and answered all the questions I had very directly. I will definitely recommend Consolidated Credit to a friend. Thank you!
Original review: Nov. 3, 2017
Cera was wonderful and helped me out a great deal. No one else seemed to be able to help but she did! She knew what she was doing and helped me out of my issue I had. Thanks again for wonderful service, Cera!
Original review: Oct. 31, 2017
Tatiana was very understanding and was able to help me with the conflict I was having. Had an issue with two credit card companies, one wanting more money and still waiting for the other to respond. Would recommend her to anyone! Thanks Tatiana!
Original review: Oct. 30, 2017
Professional & helpful without judging. Was advised what to do and have peace of mind. This is all new to me and every time I get a credit status email alert I get panicky and call CONSOLIDATED. I just have to remember it's a process and I have to be patient.
Original review: Oct. 23, 2017
Elizabeth is so great. She is very patient, cooperative and friendly. She helped by educating me about this program. Now I understand how this program works. She knows her job very well. I never had this type of customer service before. She is excellent customer service representative. Again Thanks in millions.
Original review: Oct. 19, 2017
I received an email notification to call in regarding my account and I did. Tatiana was the represented that assisted me. Very helpful, professional and knowledgeable about my account. I would definitely recommend CCC to friends. This is my second time around with CCC and I am very pleased.
Original review: Oct. 19, 2017
Couldnt make payment for October. Tatiana helped me by explaining what absolutely had to be so I would not be in default! That's what I call a lifesaver! Thanks Tatiana. Thanks for your help. It is so appreciated. You saved me from the tremendous stress I would have had if I was to lose my contract with my creditors.
Original review: Oct. 19, 2017
Our experience with the company has been great and would definitely recommend to someone in need. We have almost completed clearing up the debt they are helping us with and it has been simple. Signing up was also much easier than I would have expected.
Original review: Oct. 18, 2017
I had another Creditor I wanted to add to the list, and I can do that. The date of withdrawal of money from my bank account I had a question about, and my mind was eased by Tatiana. She gave me two dates that I can pick. I still need to get more info together before everything is done and ready. Tatiana was able to ease my concerns.
Original review: Oct. 18, 2017
Elizabeth was amazing. Super helpful and nice, never wants to hang up. Wants me to understand the process. I would definitely recommend this company for my friends and family. Thanks again to Elizabeth and the whole company.
Original review: Oct. 18, 2017
I would highly recommend Consolidated Credit. There was a time when I couldn't get ahead of my credit card debt, and Consolidated Credit helped me. I have just paid off my last account and feel like a huge weight has been lifted off of me, and my credit score has increased with each account payoff. I was almost looking to file Bankruptcy but instead signed up with Consolidated and it was a very smart decision on my part.
Original review: Oct. 18, 2017
Very pleased with the service I have received from everyone I have spoken with. Yet are all very helpful and patient. All are very professional. Thank you so much. I would recommend this service to anyone that would need help. I feel very confident in knowing I can relax a little in your hands.
Original review: Oct. 17, 2017
He explains how to log in and check balances. Brian also explain that one of my accounts was paid off. He was very helpful he was going to email me my account information so can log in through my email. I wish all customer services are as helpful as him.
Original review: Oct. 17, 2017
The services person was courteous and provided great services. She sent documents to me two times and mailed them regular mail. She did a great job updating my account information as well. She also looked up additional information and provided a payoff timeline.
Original review: Oct. 10, 2017
This has been a great experience with helping me get back on track with my credit. Professional employees that are willing to help answer any questions that you have to get answers too. I would recommend to many of my friends that need help with getting their bills consolidated.
Original review: Oct. 10, 2017
The service provided was outstanding! I have called and talked to Tatiana before and she has always been able to deal with any issues brought to her attention. She provides amazing service every time! I have had some issues in the past that normally would be a big issue. This company handles things in a timely manner and always answers the calls!
Original review: Oct. 9, 2017
I needed to update my banking information and Tatiana was extremely helpful in sending a DocuSign form online to return with the information instead of faxing or mailing. It saved time and money. She also provided awesome customer service and was very friendly. Great experience.
Original review: Sept. 27, 2017
Talked to Tatiana about the last account to be paid off and adding another account to the program. I've used this program and it helped me pay off some debts. This has increased my credit score and my credit in general. I would likely recommend it to my friends and family.
Original review: Sept. 23, 2017
Spoke to Tatiana today with a few questions I had about my account. She went above and beyond to help me and answer all my questions, even calling my creditors while I was on the line to make sure everything was okay. I've been in customer service for over 30 years and I do appreciate it when you have an outstanding rep. Thank you!!
Original review: Sept. 22, 2017
Tatiana was very helpful. I appreciate the information she gave me regarding making my payments on time. She explained her responses clearly, eager to help, accurate in taking down my information and maintained a pleasant manner throughout our phone call.
Original review: Sept. 22, 2017
Each time I have called in to Customer Service I have had the best calls!!!! Each and every staff member including this morning are helpful, friendly and fantastic! I can't say enough about how wonderful the customer service is for your company!!!! Thank you!!!!
Consolidated Credit Counseling Services Company Information