American Express Gift Cards
Consumer Complaints and Reviews

I was gifted two $500 American Express Gift Cards for a house warming present to help with some home improvement. I opened one of the cards and used it. No problem to purchase some painting supplies from Lowes for $115. The card didn't get used for a while and sat in my room with the other gift card still in the package. 2 months later, I tried to used the gift card today and found that it had a balance of $0. Looked into it and saw there was a transaction from "BARNES BROTHERS PRODUCT 28 FAIRMONT S CAMBRIDGE 840 - Partial Purchase", which I did not make.
I called the 800 number and it turns out that they have had issues with this specific account. To get the money back on that card I need to send them the original gift card receipt (who keeps these), an ID, the scanned gift card, and a letter stating why I'm sending this information to some fax number. I am going to try this but definitely not holding my breath. Luckily my family kept the original receipts. The card was purchased from Walgreens BTW. So I figured maybe the info got stolen when I used it from Lowes, who knows...
Then I opened the other card, brand new from the sealed envelope, trying to make the purchase and come to find out it has $5 left on it!!! Brand new right out of the box. Three transactions totaling $455 were made with it online, before I even opened it up. I called the 800 number again and was told by the foreigners that there was nothing I could do... Not giving up I spoke with their supervisor with the same response... Not giving up again I spoke with their supervisor who informed me to fax the same info for the other card and they will get back to me within 10 business days. I'm perturbed to say the least that AMEX has such a janky gift card program, but reluctantly I am going to fax them all the info they want and hope for the best. But honestly I probably lost $900. NEVER BUY AMEX GIFT CARDS!!!

Got a gift card for a client, it was hacked and AMEX knows it was fraud. They told me they were aware of a security breach, but still needed me to send 5 documents. One of the 5 were a copy of the receipt, which I told them I did not have. So they said they would be fine with a credit card receipt from my credit provider. 15 days later I am told they need the copy of the receipt from the original purchase. Told them I did not have it and they are telling me tough **. I don't understand how you can make your clients take a financial hit when you could not put the right security measures in place.

I am a new Sprint customer. I made the switch from AT&T on September 26, 2015 based on the promotion. The promotion was "payoff" of any termination fee to be incurred. During October, I relocated BUT I made the change in Sprint system. However, American Express maintained the old address (which have new people in the home) but I notified them on November 11 of the address change. The card was to be received between the dates of November 10-13. Anyhow, I spoke with a supervisor at American Express on November 11 who promised to REISSUE the card and send it via UPS. I called AE on November 24 for a status.
Their inexperienced, ignorant "I'm going to get paid whether you get your card or not" Customer Service Representative confirmed that it was mailed out on November 17. I would have to wait for UPS to deliver it. No tracking information available. I called again on November 28 and another AE Supervisor informed me that the card was not reissued. It now leaves Sprint, their customer, in an awkward position. As far as I am concerned, AE are not fulfilling their contractual obligation to Sprint, leaving Sprint not fulfilling their obligation to me, their customer. American Express fails to be the quality business that is so represented by their many marketing tools.

I rec'd 2 gift cards from my employer and when I tried to use them in Curacao they were not accepted. Since I had to activate them I was concerned about them and sure enough when I checked the balance not even 30 days later there had been 2 debts already taken one for $1 and then for $399.00. I was horrified so I called American Express and was told the payments were pending for 8 days. I explained these were not my purchases and please stop this transaction from taking place. I was told I would have to handle this from the vendor which was non profit organization I had never heard of. Foundation for the Global.
I called multiple times and only received a voice mail. I emailed them from their information from the website. NO response. I called American Express back for help and explained this was not going anywhere. NO help. They continued to tell me they could not do anything about it. This is truly FRAUD. American Express should be responsible and do something about this. I will spread this news to everyone to be cautious about purchasing American Express Gift Cards. I know I will never as I would not like this to happen to anyone else!

I've always liked the idea of a gift card over cash and so I tried to order a generous gift card for a star employee for her wedding, paying a little extra for next-day delivery in time for the wedding and honeymoon. After I ordered it (and charged it to my business platinum card) I read some pretty bad reviews here and was concerned that my employee might 1) lose it and not be able to replace it; or 2) be charged some kind of monthly fee. I had also not realized that the card cannot be used outside of the US and because this was a wedding gift where it might logically be used on the honeymoon (outside of US), I had second thoughts.
When I called to cancel it, the person on the other end of the phone tried very strenuously to talk me out of it. She told me it had already gone out. When I insisted she said I could void it, but that the couple would still get the card in the mail. I ultimately decided to go ahead and let the order stand, so that it would be received before the honeymoon trip, and I would explain and apologize about restrictions. But it would still be a nice and timely gift.
Two days went by. Then I received a message about a fraud alert. When I returned the call, I got voicemail. I called again later (not sure if I would have ever received a call back), I was told that AmEx suspected fraud. So I answered all the questions and they told me it had been reinstated and that the gift card would go out in two days. Not only was that too late, but of course I felt angry because I'd been told it had gone out. I completely understand about the prevalence of fraud, but the experience should have been handled better. I wasn't treated with respect, and I honestly think the customer service outsourcing has gone a bit too far. The people I spoke to sounded like robots and the entire stupid experience undermined my confidence in the American Express brand. If this is how they treat cardholders looking to spend thousands of dollars, then I can take my business elsewhere.
How do I know I can trust these reviews about American Express?
852,533 reviews on ConsumerAffairs are verified.
We require contact information to ensure our reviewers are real.
We use intelligent software that helps us maintain the integrity of reviews.
Our moderators read all reviews to verify quality and helpfulness.
For more information about reviews on ConsumerAffairs.com please visit our FAQ.

These cards are a rip off. I was given two cards - $700 total. They sat in my cabinet for 9 months. When I went to use them, they were with a balance of zero. Amex allowed a third party to register them. Who knew you had to do this? Their response was better luck next time.

First off, this is a gift card from American Express... a company that is known for their customer service which is the reason I choose them. Secondly, their customer service for gift cards is overseas and their representatives read from a script and are incompetent. They can barely handle simple questions on their own. I use the word "they" because it was not the first time I encountered this with American Express and secondary services. Also, they have "American" in their name and they outsource to India? Just a thought..
The story started like this. Several weeks ago, my fiancee ordered a gift card for $100. We waited a week or two for delivery and then never received a response from the deliverer. That is when I started to get worried so I we called and asked them to confirm delivery address. We were put on hold 3 times for simple questions like to confirm the order number. By this point it sounded like the representative was reading from a script. We were basically told it was used and there was nothing they can do.
We asked to speak to a supervisor and asked questions like what was the tracking number, when it was delivered, and where was it used. They did not have a tracking number which is strange because they charged $6 for delivery fee. Personally, I know for a fact that for $6 at USPS you get a tracking number using priority mail when you send a flat envelope. In conclusion, we will never use Amex gift cards again and as a almost 13 years Amex credit card holder, I have begun to question their quality.

Lost my Amex gift card a little over a week ago. They asked me for the number, I did not know it. Piece of advice is write the card number down when you get it or take a picture with your smartphone to avoid the mess. Luckily I had the casing, it came in so I still had hope. However, what a long arduous process it is to get a replacement sent. They need to research (and all their customer service people have a thick foreign accent). Meanwhile I faxed my license, utility bill and the case it came in. Guess I will follow up in a few days to see if there is any hope. Should not take this long. Yes it was my fault that I lost it, but wow, what an annoying process this is.

Rec'd a gift card after joining Sprint 2 years ago. Card had a date that we have not arrived at so I put in my wallet and saved. Went to use it the other day and it had $0 balance. Got on line and found out over the last two years they have deducted $3 a month for service fees because I did not use it. The date on the front said it still was good. In small print on the back it states the $3 charge stipulation. God Bless America and its new way of ripping people off. They got $50 from Sprint and $50 from me. And thanks for the customer service rep located in God knows where who knew 4 English words. You certainly have covered all base for screwing people.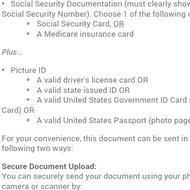 I bought a prepaid American Express card at Walmart. When I got home I went to register it and it made me provide picture proof of a social security number and driver's license. I called them and the first time they said they would bypass it and transfer us and never put us through. The second time they said there was nothing that they could do.

VERY ANGRY: First off, I bought the card to pay my monthly Virgin Mobile $35 fee, it didn't work. I spent a long time on the phone with Virgin Mobile, but guess what, the guy talking to me was awesome. He gave me a one time only free month for all the issues this stupid AMEX gift card was giving me. He said "so go try to spend it somewhere else (these cards are non-returnable/refundable.)" Fine, so I lost a set of cosmetic teeth I previously got from IMAKO. These are great, very great temporary solution to teeth issues. Anyways, since they cost $34.95, I thought perfect I'll just get online like I did the first time and order them using this gift card. I clicked the tag for gift cards, entered the AMEX info. It looked like it was trying to process but then would just stop and I'm looking at the same screen. I continue to hit "proceed" or "continue" to get my payment to go through. Eventually I got a message saying something to the effect, this is working.
I go online to check the balance on the AMEX card, $11. Every time I hit proceed/continue there was a charge and it appears as this PAYPAL MARK AVS $1.00 with a long reference number. I tried emailing PAYPAL, but because I don't remember my login info, they won't accept an email from me. Per the email they sent (said I had to do some confirmation bs, well I can't because idk my password), so their email says we want to help you but we can't if I don't ask my question from a confirmed account.
I emailed IMAKO, hopefully they will be able to help since their site uses this system, the money has to be somewhere. ln the meantime, I can't smile cause my cosmetic teeth are missing and more so because of what this stupid AMEX card is putting me through. I'M SO upset. That was literally my last money. Needed replacement of teeth for nursing rotations. I won't smile without them. DO NOT EVER BUY AMERICAN EXPRESS GIFT CARD. YOU ARE THROWING YOUR TIME AND MONEY INTO THEIR GREEDY SCAM OF A BUSINESS.

On 15 June 2015 Sprint approval for two $350 dollars AmEx cards that AmEx claims was mailed on 20 June 2015 yet never received. Today 20 July 2015, I get phone call from Sprint executive Dianah, asking if my re-issued cards had come - no I reply. And called AmEx who inform me the cards are not even scheduled to be mailed until after 4 August 2015 - well beyond Sprint's false advertising of 15 days after approval to receive these cards - NOR does Sprint admit to knowing the restrictions and usage fees attached to these cards. Email me for federal court case number as I did file it as class action suit due to nearly 4000 complaints online about Sprint and American Express. 350 thus far have joined in the suit.

I was just about to purchase $2500 worth of gift cards for gifts when I read the reviews on the American Express Gift Cards. I am so happy to have found this site. I feel as if I just dodged a bullet! Thank you ConsumerAffairs.

I purchased a $100 Amex gift card for a friend. I made the purchase at the local post office. When my friend tried to make a purchase, she was told the card had not been properly activate at the post office, although it says "activated" on my receipt. I contacted the PO and they supposedly would take care of it. I had to fax them receipt, front/back image of Amex card, driver license. Weeks passed with no progress with Amex. I contact the customer service number on the back of the card and Amex told me they have no record of any kind about this card number. I faxed them the documents myself - multiple times. Each time Amex claims to never have gotten any documents.
At some point they must have received the receipt because I got a call from the "concern team" in India with an case ID number. I faxed the "missing documents" a couple of more times and each time Amex claims they never received them although on my fax record it says it was sent OK. I faxed from Staples and from efax online. I called back the number from India and got someone on the line and asked for an email address which they reluctantly provided. I emailed the same documents and called back. They received everything in the email but did not want to respond to the email stating that all received OK. Almost 48 hours passed but I did get that email confirmation. However, it is almost 2 weeks later and I have not heard a thing.
Please note that the customer service reached by the number on the back of the card cannot see any updates to a case the "concern" team is working on since latter does not update the computer system. So it is futile to call customer service. Why is Amex allowed to continue this racket? This foolishness is designed to wear people down so they give up and Amex gets to keep all that money from cards that do not work. I will update this post when I contact the "concern" team this coming week. Email address of "concern team" in India is Retail Seller Support.

It's a long drawn-out story but to sum it up, my experience mirrors those of everyone else regarding the Amex Prepaid Gift Cards. They get declined at most places. Even when declined, the funds are still taken (or "held temporarily") from the card, which makes no sense. I have yet to get back a $21 DECLINED amount. When used at a gas station on an outside gas pump, all of your funds will be depleted immediately and held for up to 8 business days. It took 4 for the balance from that to return to my card. I had simply gotten $15 in gas and the remaining funds were then held for 4 days. Sometimes they don't even return those funds, unless you complain. And don't get me started on the "customer service" over in India.
THERE IS HOPE: I contacted a local news station in Utah - KSL Utah - and they want to do a story on this scam Amex is running. Please contact them with your story and be thorough with your information about your experience.

I had a $200 gift card from AmEx. I bought a car battery and discarded the AmEx as it no longer had balance. Lo and behold I had to return the battery and Autozone credited the card I no longer had. I thought, "Well, it's a good thing I registered it! They'll have my info and issue a replacement." Boy, was I wrong. I have logged in 21 hours of phone time, driven to fax machines, drove to store to get receipt, called, faxed, wrote. And I still don't have my money. They say they didn't get the fax. They say my "issue" number doesn't exist. They say my driver's license was too blurry. I give them the name of the supervisor I spoke to and they say, "We do not have a ** here in the company."
So, what are they? Making up names to pass the issue to the next phone slave? Every time I do or send what they ask, they come up with something else. I got so mad I sent them everything they asked for again, a not so nice letter, my first grade report card, my birth certificate, favorite color, my dog's name and my bra size. Still waiting to see what American Slow as Molasses does, but I'm not holding my breath, as I'm too young to die.

We received a $100 gift card from our neighbor as a thank you for some things my husband had done for them. We put it on the side for a few months and decided to use it today. We were told by the cashier that only $50.00 was available???? I called American Express and they told me a purchase was made last month for $49.75. She gave me the name and number of the company (which I never heard of) and told me to contact them for satisfaction. They are not going to care -- they got their money. Can't figure out how this has happened since the card has been in my house in the original packaging and no one has touched it since we received it. Just another ripoff.

I purchased a Boost cell phone that came with a mail-in rebate offer. I did all that was required and sent the form off 19 March 2015 before the 31 March deadline. After many attempts to track the status I was passed from Boost who made the offer, to Sprint who owns Boost, to Amex who actually is sending the mail and rebate gift card. Boost and Sprint have given me confirmation numbers and supervisor have promised it's on way. It was actually processed thru Boost on April 27, 2015. Yet to this day, 31 May 2015, Amex rebate dept. says they have no record of anything and keep sending me back to Boost and Sprint.

I didn't want to write this because I'm going to get furious again just thinking about it. But they need another person coming forward. This has got to be illegal. My mom's cousin in MA bought me a $25 gift card (with OUTRAGEOUS "purchase charge" of $5, mind you) at a Walgreens near Boston, MA in December as a graduation gift. I didn't send out announcements, I didn't ask for any gifts, she is absolutely not made of money, and she did this because she's the sweetest old lady in the world. She made sure to send the card along with a gift receipt from Walgreens, because she "had heard that sometimes gift cards might not get loaded properly". When you're right, you're right.
I went online to confirm the balance shortly after I got the card, and the website said to call Amex. So I called Amex, and here's how it went. Poor sucker in India said the card was not activated by the cashier, and told me what documents I need to FAX (SERIOUSLY? FAX??!?!) to them, including a DRIVER'S LICENSE and all packaging, front & back of card, and the receipt. After a few more calls, a couple of months later, I determined they were really serious about these insane requirements. I took photos of everything I had, including the gift receipt, and used myfax.com (probably incredibly not secure!!) to send a pdf of everything to them.
After 8 days of silence, I get a letter (A. LETTER.) saying that the receipt was not good enough. So I called again. Turns out they needed the original purchase receipt with method of payment, only they couldn't really get that idea across because they are in INDIA and they're reading off a GD cue card. I didn't want to get mad and yell at them because they're just trying to make their ** wages and get through the day.
So I went back and forth with multiple Indians in India trying to explain why it is absolutely not possible for me to provide any additional documentation for my TWENTY-FIVE USD GIFT CARD but their ONLY RESPONSE is always "I understand, but we need the original purchase receipt to proceed with your case"... NO YOU OBVIOUSLY DO NOT UNDERSTAND, AT ALL.
They wanted me to get the people at Walgreens in Boston (I am in VA) to call them to confirm the purchase. Like some wage worker at a pharmacy is going to do that!!! So I called them anyway, and as it turns out they can't look up receipts from December, in May. So my mom's nice cousin lost $30. She really definitely couldn't afford to just throw away. She got a thank-you from me right away in January and I haven't told her she was actually ROBBED by one of the BIGGEST SCUMBAG CORPORATIONS in the world. Please, DO NOT BUY AMERICAN EXPRESS GIFT CARDS.

I made an account here only to review this one product. The thought behind the card was nice but the product was horrible. My friends bought this for me as a thank you. The fees behind the card are staggering: $7 per transaction. This means that I tried to find a large purchase that would use the whole card in one transaction. I can't imagine the utility of a $20 gift card. After making a botched attempt to use it online and having my purchase canceled American Express not only kept the transaction fee but multiplied it by multiple factors. I was on with customer support for a long time but the person was very difficult to understand and I was basically told "too bad." I now have no products and my $100 gift card is now worth $38.

My husband gave me this card as a present for Christmas. I saved the card to use it later. When I decided to use it, somebody had made a purchase with my card. When I called the American Express Gift Card, they said they couldn't do anything, and told me I would need to call the store of the purchase to fix my problem. Either they are selling repeated gift cards, or it is very easy to get the numbers and make purchases considering that the purchase and the physical card is in two different states!

6 weeks. 11 phone calls. 162 minutes. 2 required documents. 5 representatives. 1 supervisor. That is the statistical representation of what it takes to process a gift card replacement; not to mention tons of patience. After having used an AMEX gift card to make a purchase online; the product malfunctioned and had to be returned. The vendor initiated a refund and the system automatically placed the funds back on the gift cards. By this point the gift cards had already been disposed of.
This is when I contacted AMEX for replacement cards and started their ludicrous replacement process. One thing to make very clear is that AMEX does not call any customer if it needs/requires additional information to process the return. Instead, through postal mail they send you a letter explaining what it is that they need in order to proceed. If one simply waits for the letters to arrive this process could take months. Additionally, after 10 days they would close the case anyway which makes it extremely important to call them on a repeated basis.
The required documents range from purchase invoice, utility bill to even a driver's license. This is a gift card not an application for employment or residency. Along with all this they require the purchaser of the gift card to call and verify the information if you are the one who has received the gift card. In my case that was the CEO of the company I work for... AMEX wanted the CEO to call in order to verify a gift card. The value of all this trouble - $250. Last but not least is they will not ship to PO boxes.

We decided to use two brand new American Express gift cards to pay for a visit to a restaurant while on vacation. The waitress came back and said that the cards were denied. She tried a second time, just to return with the same news. Four days later, I checked the website to find out the status of the cards to determine whether we still had the original card amount. According to the website, the card has $0.00 balance. After a week, I finally called Am Ex to find out what was going on. I spoke with someone who clearly could not answer any of my questions if they were not part of his script. He told me that there is a hold placed on the card for eight days! I asked to speak with someone about this, and he simply repeated that there is no balance on the card, and we have to wait eight days. I will NEVER buy an American Express gift card. And as soon as the hold is taken off the one I have now, I will use it (hopefully) quickly and get rid of it!

In short; I have been an American Express Prepaid Card Holder for 4 years now. Most recently, I called customer service to try to load funds via direct deposit (I am self employed). The male customer service rep (who barely spoke English), would not give me the information needed and INSISTED that I switch to a SERVE card. When I stuck to my guns and refused he raised his voice and refused to give me the information I needed for direct deposit; later fumbling and saying "UMMM you cannot get direct deposit because you are self employed." Nowhere in the terms of agreement was that ever stipulated. Furthermore, he sounded shocked that I was self employed. When I asked to participate in the survey... he promptly disconnected the call. I asked where he was from and he responded INDIA. Well maybe next go round, I will do business with a card company that values the American customer.

Received a gift card again from my workplace - these cards suck. Every place I've stop to use it decline it. It will only work at large department stores. Not your local gas station. Also went to a caf. Didn't work. Make sure you have back up money if you're going to use this card. Good luck.

I received an "e" card from American Express as a gift Feb. 2014. I have been unable to use this card with any "e" merchants to date. This "e" card can only be used online as payment to an American Co. Every time I try to use it it fails. I have contacted American Express customer service at least 6 times. Each time I contacted them by phone I've been on hold an unreasonably long time because no one seems to be able to connect the proper dept to help me. They have admitted that the "e" cards were discontinued due to problems with them.
I've been promised 6 times that they would replace the "e" cards with a gift card of the same value but it has never arrived. I've tried to talk to supervisors but that has been unsuccessful to date. I'm very troubled because today I was on hold for 50 minutes and told they will not honor their previous statements to send me a gift card. I know they have logged in my requests each time so there is a record. I simply want this $50 dollars preferably a check at this point from this multimillion/billion dollar company.

It is so frustrating and basically (I think) against the law. My friend bought me a card so I can drive out to visit over the Holidays (for gas etc). It was a "gift' a year in advance, something to look forward to! I finally get ready for the trip, go online to check my balance --- $14.00... what? Find out they have been taking out "service fees" the whole time. So basically they drained the account. IT WAS PAID FOR. YOU GOT THE MONEY - you should not be able to bait and switch. THEY SHOULD NEVER EXPIRE OR HAVE A MONTHLY FEE. IT'S NOT A CREDIT CARD. I AM SO ANGRY! Seriously need some sort of class action or something (but then only the lawyers make out) phooey. DON'T BUY!!!!!!!!!

I purchased something at an office store using my gift card for partial payment of the product. I noticed after the transaction that they had overcharged me and asked them to correct the price. They refunded my gift card and my reg. credit card and redid the entire purchase. Guess what, even though the full amount was put back on the gift card the card showed a "0" balance. I called the 800# and spoke to Martha (very hard to understand) and she said it will take 8 calendar days to put the refund back on the card. I then asked for a supervisor, waited 20 minutes and got Gordon who told me the same thing. Not the service I have come to expect from AMEX. I ended up paying the whole thing on my reg CC - not my plan and will now hope that I get the balance put back on the card which I can't use to pay my credit card!

My daughter received Amex gift card ($50) for her 16th b-day. Her wallet (with card) was subsequently stolen. We reported it immediately - card still had full value. We save all requested info and were told replacement would be sent. It was not. Called Amex - whoops error - they had failed to process request. "No worries," they said, "card now on the way." Weeks pass. No card. Then letter. No card until we send our purchase receipt. Call - Amex needs receipt for cards with over $200. "But ours is $50," we remind. "This case needs receipt." "What case?" No answer, then "the team decided you need receipt." We ask how do we produce receipt if it was a gift? Too bad. No receipt. No replacement. So now have had to ask family of daughter's friend to search for receipt from months ago... Amex staff - clueless, rude, dismissive...

Never buy American Express gift cards! I purchased a gift card to make an online order of an auto part. The parts company has a cutoff time for overnight shipping of 10am. I purchased the card at 9:30am and tried to make the order shortly after and it was declined. When I called American Express they told me that there is a delay of 1 hour after purchase before the card is activated. There was nothing on the card packaging to indicate this fact and I was not informed of this at the register. The only information on the outside of the package is, "Card has no value until purchased at checkstand". Because of this delay, I had to pay for a freight upgrade to get the part in time. Shame on American Express for deceptive practices.
American Express Gift Cards Company Profile
Company Name:

American Express

Website:

https://www.americanexpress.com/