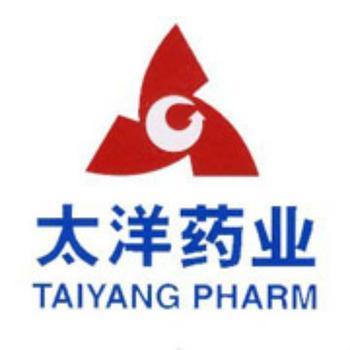 Safety problems in drugs produced by Chinese chemical companies have been documented since the mid-nineties, when medicine tainted by the poisonous chemical diethylene glycol killed 100 children in Haiti.
Because chemical companies in China are regulated by a different government agency than their drug companies are, neither agency oversees drugs that are produced by Chinese chemical companies, creating what the New York Times described in a 2007 expose as a "regulatory loophole."
But there's little consumers anywhere can do to avoid drugs that are made in China, as the country is one of the world's top producers of base chemicals used in pharmaceutical drugs. In fact, an estimated 80 percent of drug ingredients are produced in India and China.
Americans are so dependent on drugs made with Chinese chemicals that our Food and Drug Administration has recently allowed a Chinese company with a history of quality violations to export ingredients anyway, part of an effort to quicken production of cancer drugs in short supply here, as Bloomberg News reported in July.
Inspectors barred from doing job
American regulators have said they are cracking down on Chinese chemical companies with quality issues, though how effective our own regulators are at stopping dangerous drug exports remains to be seen. On October 19, the Food and Drug Administration
publicly posted a letter to
Qi Hai Liang
, the Vice General Manager of
Beijing Taiyang Pharmaceutical Industry
, accusing his company of hiding ingredients and data from FDA inspectors. The violations date back to nearly one year ago.
FDA inspectors showed up at the Taiyang warehouse to conduct an inspection on November 16, 2015, but the workers somehow prevented them from getting inside. According to the FDA's letter, "when our investigators requested access to this warehouse, you barred them from entering the warehouse to examine the containers or the material in them without giving a reasonable explanation."
The following day, workers finally granted access to the FDA inspectors, who then noted that "a significant number of drums had been removed and were not available for inspection."
The investigators also found evidence of data manipulation, including laboratory results that had been deleted. The FDA warns in the October 19 letter that the agency "may withhold approval of any new applications or supplements listing your firm as a drug manufacturer," until Taiyang Pharmaceutical Industry comes under FDA compliance.
Voluntary Compliance 
Lyndsay Meyer, an FDA spokesperson, tells ConsumerAffairs via email that there was a nearly a year-long delay between the inspection and the FDA's warning letter because "it takes time to review the evidence in each of these cases and determine the appropriate action, if any, to protect public health."
FDA regulators appear to be optimistic that Taiyang will come into compliance on its own. "Warning letters are issued to achieve voluntary compliance and to establish prior notice to a firm in the event that an enforcement action becomes necessary," Meyer adds. "The use of warning letters and the prior notice policy are based on the expectation that most individuals and firms will voluntarily comply with the law when violations are identified."
Taiyang Pharmaceutical Industry has not yet returned an email from ConsumerAffairs seeking comment.