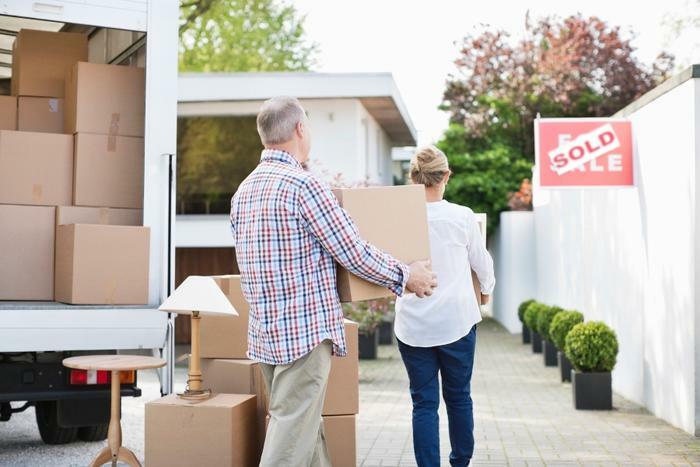 With mortgage rates above 5% and home prices still at record-highs, the housing market has changed a lot since the start of 2022. Low inventories and fierce competition continue to spur Americans who are in the market to buy a home to move to another city or state to find something they can afford.
This massive migration began at the start of the COVID-19 pandemic back in the spring of 2020. At that time, people discovered that they could live anywhere they wanted because they were working remotely and no longer had to commute to the office. Bob Bilbruck, CEO at tech consulting firm Captjur, says people who can still work from home continue to move around the country because of market conditions.
"In many markets, housing is unaffordable for the average American, so this will lead people to decide where to migrate to so that they can afford a house," he told ConsumerAffairs. 
Rising prices and mortgage rates squeeze buyers
Recent U.S. housing statistics underline Bilbruck's point. The National Association of Realtors (NAR) reports that home affordability fell to its lowest level since 2006 in May, with its housing affordability index falling to 102.5. The affordability index incorporates median existing-home prices, median family incomes, and average mortgage rates.
In June 2006, at the peak of the housing market, the median home price was $243,200, which translates to $355,164 when adjusted for current levels of inflation. In June 2022, the median home price was $416,000 – 16.6% higher than 2006's inflation-adjusted price.
While high home prices are enough of a problem, rising mortgage rates may be contributing just as much to the erosion of affordability. Mortgage rates nearly doubled during the first half of 2022, from just over 3% in January to just under 6% in June. The monthly principal and interest payment on a $300,000 mortgage at 3% is $1,265, but that same payment at 6% would be $1,799.
Other recent reports confirm that affordability is currently a major factor that is driving migration. The Wall Street Journal/Realtor.com Emerging Housing Markets Index, which ranks cities according to real estate market data and economic health, named Elkhart, Ind., with a metro population of about 206,000 people, as the top housing market in the second quarter. 
The median home sale price in Elkhart County rose 14.8% year-over-year in June, but it's still 43% below the national median, at $236,000.
Affordability not the only factor for moving Americans
While the cost of buying a house is a driving force that's prompting consumers to move to new areas, there are other factors that potential homeowners should keep in mind when choosing a spot to settle down. 
Bilbruck points out that states with less regulation could be an attractive choice. As an example, he cites California's new law that requires all new homes to have solar panels as a factor that might keep migrating consumers away. He predicts that the law will make the state more expensive and less attractive for buyers.
Mike Pappas, CEO at The Keyes Company, says other quality-of-life improvements should be high on consumers' lists when picking a new area to move to.
"Some of the considerations are schools, transportation and access, crime and safety, services provided by the community or city - parks, recreation and retail and grocery stores," he said.
Safest cities
One last thing to consider when moving is safety. The National Insurance Crime Bureau (NICB) reports that car thefts rose 8% in 2021, and ValuePenguin notes that property crimes rose in 62 of the 100 largest U.S. cities between the first quarters of 2021 and 2022. Joliet, Ill., and Newark, N.J., saw a 1,000% and 781% increase in property crime, respectively.
ConsumerAffairs recently conducted a study of the safest cities in the U.S. and found that four of the top 10 are in the Phoenix metro. But not all of the safest cities are in the Sunbelt.
Naperville, Ill., a Chicago suburb, was crowned as the safest midsize city, and the nearby suburb of Tinley Park, Ill., ranked as the safest small city. Notably, the latter had the highest score of all the cities in our rankings. Three other Chicago suburbs — Schaumburg, Arlington Heights, and Palatine — are part of the top 10 safest small cities.
Is it the right time to move for you?
Whatever the motive for packing up and moving, Heather Cella, an associate broker at New York real estate firm Triplemint, says the stakes are now higher for buyers. She points out that recent changes in the housing market can present huge disadvantages for buyers with a shorter-term time horizon.
"With inflationary pressures, it's more important than ever to focus on homes that you can see yourself growing into, as well as homes with reasonable carry costs," Cella told us. "The bottom line: it is always wise to have a long holding period in order to protect your asset – seven years or more. If you do not have a long holding period, now is simply not the time to purchase - particularly as employment and inflationary concerns loom ahead."
For consumers who need to purchase a home now, Pappas says the U.S. government, as well as some states, have programs to assist first-time buyers.
"Florida is investing $100 million for first-time hometown heroes – nurses, teachers, police, and firefighters – with a zero interest no payment loan up to 5% of the purchase price with a maximum payment of $25,000," he noted.
Pappas suggests that consumers speak with a reputable loan officer to find out what programs are available in their area.