Researchers say over 4,000 malicious apps targeting Android users are circulating in third-party marketplaces
08/15/2017
|
ConsumerAffairs

By Christopher Maynard
Christopher Maynard is a New York-based writer and editor who ... Read Full Bio→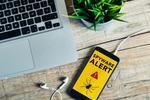 Consumers are constantly being reminded to only download apps to their devices that have been thoroughly vetted and published on reputable marketplaces. However, a recent discovery by mobile security firm Lookout shows that even these sources aren't infallible.
In a blog post published last week, researchers working for the firm found that a single threat actor has attempted to publish over 4,000 spyware apps since February 2017, with at least three of them making their ...
More
Security researchers say some devices transmit private data without user consent
08/01/2017
|
ConsumerAffairs

By Christopher Maynard
Christopher Maynard is a New York-based writer and editor who ... Read Full Bio→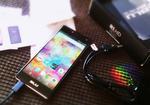 Amazon has temporarily suspended the sale of phones made by Blu from its site after learning of a "potential security issue" involving alleged spyware.
ZDNet reports that the online retailer made the decision following a demonstration at the Black Hat security conference in which security experts from the firm Kryptoware showed that Blu's devices were transmitting users' private data without their consent.
Back in November, Kryptoware first alleged that Blu phones contain...
More
Sort By