At some point in the near future, a company called ArborGen envisions an American south blanketed with eucalyptus trees genetically engineered to survive the cold winter.
To feed the paper and pulp industry, which ArborGen says is worth $60 billion, plantations dedicated to "purpose-grown" trees should be extensively developed without federal oversight, the company says.They say that their plantations do not need to be regulated because introducing eucalyptus plantations to the south is "unlikely" to harm the local environment. 
"Deregulation of the [Freeze Tolerant Eucalyptus] lines is unlikely to have any negative environmental consequences resulting from gene flow and outcrossing to other species," Arborgen writes to the United States Department of Agriculture, in a petition asking for "deregulation" of its proposed plantations.
The company goes on to cite a report which claims that deregulating genetically engineered eucalyptus tree plantations will have "no significant negative environmental impacts." They make that claim despite an environmental assessment released by the USDA that estimates that ArborGen's plantations would likely cover at least one million acres in the south. 
"Based on the scientific literature and data from our field trials we therefore do not believe that any new significant negative environmental impacts would result from the deregulation of [Freeze Tolerant Eucalyptus]," ArborGen adds in its petition to the government.
Rather than deforestation, the company instead pitches its plans as "reforestation." They want to replace the existing, native pine in states like Georgia with their genetically modified, freeze tolerant eucalyptus trees. The company already has permission to field test its plans across the United States, but is currently seeking approval to expand its GE tree plantations for commercial use.
Opposition pours in
The prospect of mass, "purpose-driven" eucalyptus farms is not one that squares with ecology-focused advocacy groups or their scientists. They warn that eucalyptus trees are an invasive species in the United States, one that pushes out native plants and ecosystems in their path. 

"GE eucalyptus plantations spread across the South would be a disaster," Dr. Marti Crouch, a scientist working for the Center for Food Safety, says in a news release.  "Some non-GE eucalyptus species have already become invasive and are degrading natural areas."

The USDA has indicated that it will likely approve ArborGen's plans but the decision is not yet final. Groups dedicated to stopping the plantations count at least 250,000 public comments that people made to the USDA this month opposing ArborGen's plans.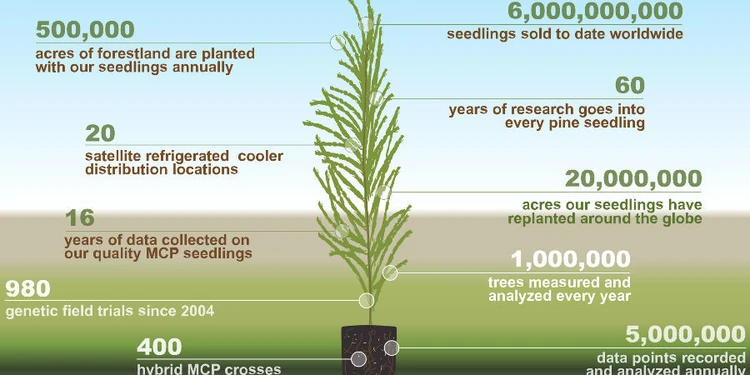 A tree that can withstand fire
Picturesque eucalyptus trees have been a surprising source of controversy for years. Originally from Australia, farmers and businessmen planted the eucalyptus in temperate regions like California in the late 19th century. They didn't realize at the time that the trees were prone to fires, as well as toppling over and kicking and keeping out whichever plant happened to be there first. Among major  disasters pinned on eucalyptus trees was a 1991 fire in a northern California that destroyed 3,000 homes, as the magazine Bay Nature reported last year. Officials blamed the trees for worsening the fire. 

In its native homeland of Australia, the eucalyptus tree's flammable properties are well-studied. "Eucalypts evolved to burn their neighbors," the magazine quotes an Australian ecologist as saying.

Massive plantations made of eucalyptus trees are a staple to the wood and pulp industry and already a huge presense in places like central and south America. "For over 110 years – more than 50 of them in Brazil – International Paper has been one of the companies that most cares about the environment," one such company boasts about itself.

But news reports tell a different story about eucalyptus farms and their environmental records. In Portugal, where eucalyptus plantations cover a reported 7% of the land, wildfires are a regular scourge. Just last month Portugal experienced its worst forest fire ever recorded, a blaze that  killed 62 people. 

There were numerous factors that researchers and authorities said contributed to the blaze. Longer, hotter and drier summers in the region caused by global warming were cited as a major factor. So was Portugal's relative shortage of the necessary equipment to extinguish the wildfire.  But the eucalyptus plantations did not help. "It is the country's most common and most profitable species," the Associated Press reported, "but one that can turn into a veritable tinderbox in adverse conditions."
A key to climate change?
ArborGen's press team has not yet returned messages left by ConsumerAffairs. The company in petitions to the government and marketing material portrays its trees as a green, effective way to solve the world's increasing, unsustainable demands for more pulp and paper, as well as a possible source of alternative, renewable energy. In Brazil, where the company owns massive plantations that grow eucalyptus trees of the non-GE variety, Arborgen says that its plantations "offer additional benefits such as increased yields and improved growth to landowners." 

Another company that is genetically engineering eucalyptus trees, called FuturaGene, similarly pitches it plans as a potential cure for global warming and a way to cut back on fossil fuels. "We can have a whole new supply of fuel. Yes, I do want to save the world," the company's CEO told the Guardian in an interview several years ago.

But eucalyptus plantations, whether they are genetically engineered or of the traditional variety, remain a controversial idea in environmental and indigenous communities. In 2015, a group of peasants in Brazil showed up at FutureGene's testing site and destroyed some of the company's seedlings. The Brazilian government eventually approved the GE trees for commercial use regardless.

The United States government has been debating whether to grant the timber industry the right to plant GE trees commercially for years, and has been fought along the way not just by ecology groups but at least one government agency.

In 2010, the Georgia Department of Natural Resources wrote to the feds that bringing eucalyptus plantations to the south would have "significant impacts" on water resources, likely push native species out of the way and cause or worsen wildfires. 

"We are also concerned about the potential impacts of eucalyptus plantations on other ecosystem processes including fire frequency and intensity," wrote George's Natural Resource department then-director Dan Forster.

What happens next is anyone's guess. ArborGen submitted the original petition asking for "deregulattion" and approval to grow its trees commercially in 2011, but the public could not comment on the document until 2013, Tess Ipolito, an organizer with the opposition group Global Justice Ecology Project, tells ConsumerAffairs. 

The USDA meanwhile released its draft environmental assessment about the issue this year. The government researchers agreed with ArborGen that eucalyptus plantations would have no major environmental impacts in the south, but activists point out that the government report made no reference to global warming or the risk of wildfires that climate change brings.