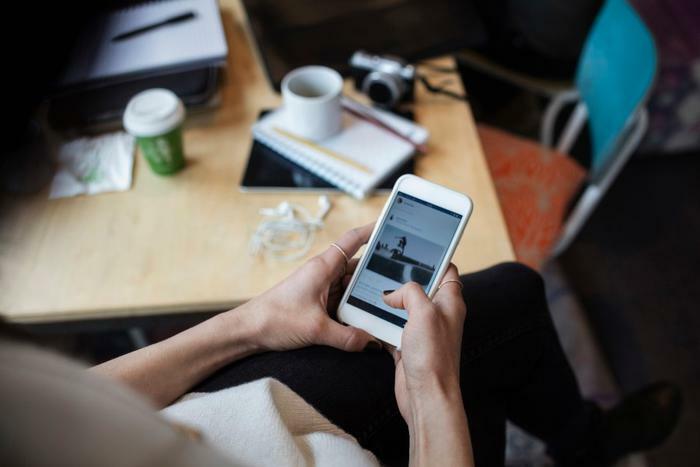 On Monday, Facebook will begin prompting some users to accept tracking in order to get a "better ads experience." 
The move coincides with Apple's decision to inform users about tracking in an iOS 14 update and let them decide if they will allow it. In the past, Facebook CEO Mark Zuckerberg has called Apple one of its biggest competitors. He said Apple's privacy changes will inhibit the growth of "millions of businesses around the world." 
Now, Facebook says it will be encouraging some iPhone and iPad users to allow Facebook to track their activity in order to be shown more personalized ads. Apple CEO Tim Cook said his company is against using user data to serve businesses if that data is collected in a way that gives users little choice in the matter. 
"If a business is built on misleading users, on data exploitation, on choices that are not choices at all, it does not deserve our praise. It deserves scorn," Cook said in a speech at a data privacy conference in Brussels last year, seemingly alluding to Facebook. 
Tailored ads
Apple is set to launch an iOS 14 update this spring that will include the ability for users to opt in to tracking or decide to opt out of it when an app is launched. If a user decides to opt out, the ads they see will be less relevant to them and subsequently less effective. 
Facebook executives have long believed effective ad targeting is key to fostering business growth. The company has reportedly warned investors that Apple's privacy changes could take a toll on Facebook's advertising business in the near future. 
To test the effects of the forthcoming Apple update, Facebook will begin urging some Apple users of its platform to accept app and website activity tracking. The company's prompts will show up on users' screens just before the Apple pop-up appears, according to CNBC. 
In its prompt, Facebook will explain that it will use tracking information to "provide a better ads experience."