Insurance Institute for Highway Safety Tests and Awards
That doesn't mean there aren't problems, though
11/17/2016
|
ConsumerAffairs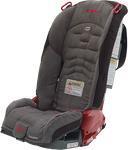 Child seat manufacturers have finally gotten the hang of it.
Out of 53 new models evaluated by the Insurance Institute for Highway Safety, (IIHS) 48 earn the top rating of BEST BET. That means they're likely to provide good belt fit for a 4 to 8 year-old in almost any car, minivan, or SUV.
By comparison, when the IIHS first started rating boosters in 2008, only a quarter of those evaluated earned the BEST BET designation.
However, several seats that don't do their job and ...
More
Seven of eight vehicles tested got poor ratings
10/25/2016
|
ConsumerAffairs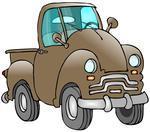 When it comes to throwing sufficient light on the subject, most pickup trucks don't get the job done.
According to the Insurance Institute for Highway Safety (IIHS), all four small late-model pickups and three out of seven large vehicles that were evaluated got poor ratings.
In fact, only one large pickup -- the Honda Ridgeline -- is available with good-rated headlights, though all but the most expensive trim levels come with poor ones.
Pickups are the third vehicle catego...
More
Sort By