Swimming Pools and Pool Safety
The pump control cover can be improperly grounded, posing an electrical shock hazard
06/08/2017
|
ConsumerAffairs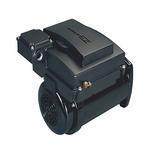 Nidec Motor Corp., of St. Louis, Mo., is recalling about 16,000 swimming pool motors sold in the U.S. and Canada.
The pump control cover can be improperly grounded, posing an electrical shock hazard.
No incidents or injuries have been reported.
This recall involves variable speed swimming pool motors with a programmable user interface on the top.
"Emerson" or "EcoTech EZ" is printed on top of the control box and the model number is printed on the rating plate located on the...
More
A study finds that some distinctive smells can tip off consumers about whether a product is safe
04/13/2017
|
ConsumerAffairs

By Christopher Maynard
Christopher Maynard is a New York-based writer and editor who ... Read Full Bio→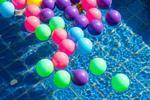 Summertime is fast approaching, and for many consumers that means plenty of quality family time at the pool. But are your pool toys and swimming aids safe for you and your loved ones?
A new study finds that many inflatable toys and swimming aids, like bathing rings and arm bands, may be treated with a range of chemicals that can be hazardous to your health. Researchers say that chemical compounds such as cyclohexanone, phenol, and isophorone may be present in especially ...
More
Sort By