Medical Marijuana Legalization News
The agency's announcement came shortly after Trump signed the Farm bill into law
12/21/2018
|
ConsumerAffairs

By Sarah D. Young
Sarah D. Young has been a columnist for a blog ... Read Full Bio→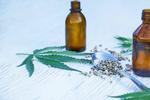 On Thursday, The Food and Drug Administration (FDA) published a press release in which it said it's currently looking for "pathways" to legalize the sale of CBD oil and other cannabis-derived compounds in food and beverages.
The press release was put out just after President Trump signed the 2018 Farm bill into law. The bill legalized industrial hemp by removing it from the Controlled Substances Act, but it didn't strip the FDA of its power to regulate products containin...
More
State lawmakers in Utah and Missouri may still attempt to rewrite the legislation
11/08/2018
|
ConsumerAffairs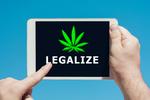 Yesterday's midterm elections showed once again that marijuana legalization is one of the few issues where Americans voting for Red or Blue largely agree.
In Missouri, 66 percent of voters came out in support of medical marijuana legalization despite opposition from nearly every major physicians' group in the state.
Under Amendment 2, patients will need a doctor's approval to possess medical marijuana. But once they obtain permission, patients or their registered caregive...
More
Sort By