Medical Marijuana Legalization News
Many believe the practice could lead to misuse among patients
05/08/2019
|
ConsumerAffairs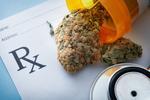 Though just 20 percent of states have legalized marijuana for recreational purposes, many legislators nationwide have given the green light for health care professionals to use the drug for medicinal purposes.
Now, health care experts are bringing up some cause for concern when it comes to prescribing cannabis to patients.
"Consistently across medicine, pharmacy, and nursing, health professionals all said their knowledge of medical cannabis was poor," said researcher Kyle...
More
The agency's announcement came shortly after Trump signed the Farm bill into law
12/21/2018
|
ConsumerAffairs

By Sarah D. Young
Sarah D. Young has been a columnist for a blog ... Read Full Bio→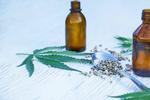 On Thursday, The Food and Drug Administration (FDA) published a press release in which it said it's currently looking for "pathways" to legalize the sale of CBD oil and other cannabis-derived compounds in food and beverages.
The press release was put out just after President Trump signed the 2018 Farm bill into law. The bill legalized industrial hemp by removing it from the Controlled Substances Act, but it didn't strip the FDA of its power to regulate products containin...
More
Sort By