Medical Marijuana Legalization News
Products and medications containing hemp-derived CBD can be brought on board or packed in checked baggage
05/30/2019
|
ConsumerAffairs

By Sarah D. Young
Sarah D. Young has been a columnist for a blog ... Read Full Bio→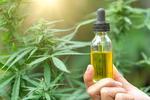 The Transportation Security Administration (TSA) has updated its guidelines on flying with products containing hemp-derived CBD (or cannabidiol).  
The agency now allows fliers to place products and FDA-approved medications containing CBD in carry-on baggage and checked luggage. However, passengers still aren't permitted to fly with marijuana.
"Possession of marijuana and certain cannabis infused products, including some Cannabidiol (CBD) oil, remain illegal under federal...
More
Many believe the practice could lead to misuse among patients
05/08/2019
|
ConsumerAffairs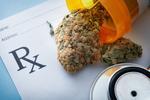 Though just 20 percent of states have legalized marijuana for recreational purposes, many legislators nationwide have given the green light for health care professionals to use the drug for medicinal purposes.
Now, health care experts are bringing up some cause for concern when it comes to prescribing cannabis to patients.
"Consistently across medicine, pharmacy, and nursing, health professionals all said their knowledge of medical cannabis was poor," said researcher Kyle...
More
Sort By