Medical Marijuana Legalization News
City officials want to decriminalize certain cases due to minorities being disproportionately targeted
05/23/2018
|
ConsumerAffairs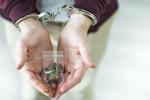 New York City Mayor Bill de Blasio is reportedly asking police to stop arresting people for smoking marijuana in public following an announcement last week that the Manhattan District Attorney's office will stop prosecuting marijuana possession and smoking cases in criminal court.
"The dual mission of the Manhattan DA's office is a safer New York and a more equal justice system," Manhattan District Attorney Cy Vance said last week in a statement explaining the policy cha...
More
They point to job creation and tax revenue from weed sales
02/06/2017
|
ConsumerAffairs

By Mark Huffman
Mark Huffman has been a consumer news reporter for ConsumerAffairs ... Read Full Bio→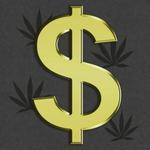 In the days of prohibition of marijuana for any use, those who partook of the weed claimed that the government was missing a big source of revenue.
Just tax legal marijuana the way they do cigarettes and the money would come pouring in, they said.
Now that recreational marijuana use has been legal for a couple of years in Colorado and Washington, marijuana advocates are saying "I told you so."
FinancialBuzz.com, a news website emphasizing coverage of the financial side of ...
More
Sort By