Medical Marijuana Legalization News
State lawmakers in Utah and Missouri may still attempt to rewrite the legislation
11/08/2018
|
ConsumerAffairs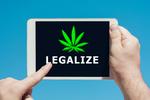 Yesterday's midterm elections showed once again that marijuana legalization is one of the few issues where Americans voting for Red or Blue largely agree.
In Missouri, 66 percent of voters came out in support of medical marijuana legalization despite opposition from nearly every major physicians' group in the state.
Under Amendment 2, patients will need a doctor's approval to possess medical marijuana. But once they obtain permission, patients or their registered caregive...
More
A group that is opposed to marijuana legalization had asked the FDA to reclassify cannabis as unsafe
07/09/2018
|
ConsumerAffairs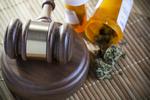 Cannabis companies who claim that their products shrink tumors or perform other miracles have never been very popular with the Food and Drug Administration (FDA), which often sends producers letters to warn them that they can't make unproven health claims.
But in a move that suggests more leneincy than is typical of the federal government's attitude toward marijuana, the FDA is declining a prohibitionist group's request to include cannabis in the agency's list of over-th...
More
Sort By