Medical Marijuana Legalization News
A group that is opposed to marijuana legalization had asked the FDA to reclassify cannabis as unsafe
07/09/2018
|
ConsumerAffairs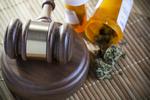 Cannabis companies who claim that their products shrink tumors or perform other miracles have never been very popular with the Food and Drug Administration (FDA), which often sends producers letters to warn them that they can't make unproven health claims.
But in a move that suggests more leneincy than is typical of the federal government's attitude toward marijuana, the FDA is declining a prohibitionist group's request to include cannabis in the agency's list of over-th...
More
City officials want to decriminalize certain cases due to minorities being disproportionately targeted
05/23/2018
|
ConsumerAffairs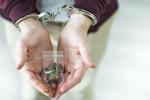 New York City Mayor Bill de Blasio is reportedly asking police to stop arresting people for smoking marijuana in public following an announcement last week that the Manhattan District Attorney's office will stop prosecuting marijuana possession and smoking cases in criminal court.
"The dual mission of the Manhattan DA's office is a safer New York and a more equal justice system," Manhattan District Attorney Cy Vance said last week in a statement explaining the policy cha...
More
Sort By