Lawn Mower and Tractor News, Recalls
The mower's circuit board can short circuit and catch fire
05/31/2017
|
ConsumerAffairs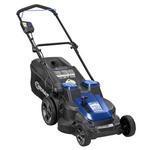 Hongkong Sun Rise Trading is recalling about 28,000 cordless electric lawn mowers.
The mower's circuit board can short circuit and catch fire, posing a fire hazard to users.
The firm has received reports of 12 incidents with the recalled lawn mowers including five reports of fires. No injuries have been reported.
This recall involves Kobalt and Greenworks brands of cordless electric walk-behind lawn mowers.
The recalled lawn mowers have four wheels (two smaller ones in the ...
More
The fuel tank may expand and leak gasoline liquid or vapors
01/27/2017
|
ConsumerAffairs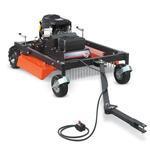 Country Home Products of Vergennes, Vt., is recalling about 830 field & brush mowers.
The fuel tank valve can malfunction and cause the fuel tank to expand and gasoline liquid or vapors to be unexpectedly released, posing fire and burn hazards.
The firm has received 10 reports of fires, including one report of a burn injury to a consumer's hand.
This recall involves the Pro-XL-44 model of the DR brand tow-behind field and brush mower manufactured by Country Home Products. ...
More
Sort By