Lawn Mower and Tractor News, Recalls
A short circuit could occur in the equipment electronics
01/30/2019
|
ConsumerAffairs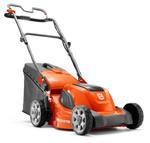 Husqvarna is recalling 31 walk-behind mowers sold in Canada.
A short circuit could occur in the equipment electronics during use or storage of these lawnmowers. If the operator does not follow the operating instructions after an unsuccessful restart attempt, the short circuit in the motor control unit may result in increased electrical currents flowing into a nearby component. This poses a risk of the component to overheat or burn, or cause a potential fire.
There are no ...
More
The coolant reserve tank cap may be blocked
01/25/2019
|
ConsumerAffairs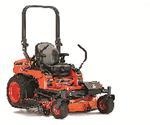 Kubota Tractor Corporation of Grapevine, Texas, is recalling about 121,000 model year 2014 to 2018 Kubota ZD, ZG, BX, GR diesel and gasoline powered zero turn mowers, compact tractors and ride on mowers.
The coolant reserve tank cap may be blocked; in the event of an overheat condition coolant can be expelled.
The company has received two reports (with a possible third) of if injuries from expelled coolant.
The recalled units come in orange and black, with the model number...
More
Sort By