The product contains egg, an allergen not declared on the label
12/06/2019
|
ConsumerAffairs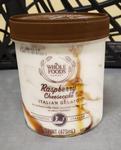 Whole Foods Market is recalling one lot code of its Whole Foods Market Raspberry Cheesecake Italian Gelato.
The product contains egg, an allergen not declared on the label.
No allergic reactions are reported to date.
The recalled product, packaged in one--pint plastic containers with the UPC 9948248024 and a best by date of 6/11/2021, was sold at Whole Foods Market stores nationwide.
Customers who purchased the recalled may bring a valid receipt into stores for a full refun...
More
The products may contain a foreign object
10/17/2019
|
ConsumerAffairs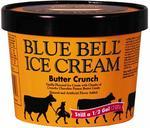 Blue Bell Ice Cream is recalling a select lot of half gallon containers of Butter Crunch Ice Cream.
A consumer reported the presence of a piece of a plastic tool in the product.
There are no reports of injuries due to consumption of this product to date.
The following item, produced on a specific line on August 26, 2019, in its Sylacauga, Ala., is being recalled:
The recalled product was shipped to parts of Alabama, Florida, Georgia, Kentucky, Mississippi, North Carolina, S...
More
Sort By