The products may be contaminated with Listeria monocytogenes
01/12/2018
|
ConsumerAffairs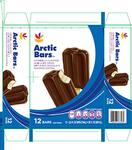 Fieldbrook Foods Corporation is expanding its earlier recall to include all orange cream bars and chocolate coated vanilla ice cream bars produced in 2017 its Hoyer 1 Line at its Dunkirk, N.Y., plant (plant code 362677).
Also being recalled are 28,751 cases of Raspberry Cream Bars that were included with Orange Cream Bars in ALDI seasonal split-case purchases. 
The split-cases were shipped between March and August 2017.
The products may be contaminated with Listeria monocy...
More
The product may be contaminated with E. coli
08/10/2017
|
ConsumerAffairs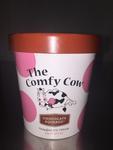 The Comfy Cow is recalling pints of Banana Puddin Y'all, Chocolate Squared2, Cookies and Cream, Cow Trax, Double Fold Vanilla, Georgia Butter Pecan, Intense Dark Chocolate, Salted Caramel, Strawberry Fields Forever.
The product may be contaminated with E. coli or have high counts of coliform.
No illnesses have been reported to date.
The following products are being recalled:
The recalled products were sold between June 13 and July 21, 2017, in retail stores in Kentucky, Mis...
More
Sort By