Daily Fantasy Sports News
The decision comes after the FTC said it would oppose the deal
07/14/2017
|
ConsumerAffairs

By Christopher Maynard
Christopher Maynard is a New York-based writer and editor who ... Read Full Bio→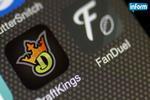 Last month, the Federal Trade Commission (FTC) said that it would be moving to block a merger between DraftKings and FanDuel, saying that the anticompetitive harm would be too great if the deal was allowed to go through.
The daily fantasy sports juggernauts, who not that long ago were fierce rivals, said that the merger would allow them to compete with a broader range of businesses, saying that it was "in the best interest of our players, our companies, our employees, an...
More
The agency has filed suit to stop the deal from going through
06/19/2017
|
ConsumerAffairs

By Christopher Maynard
Christopher Maynard is a New York-based writer and editor who ... Read Full Bio→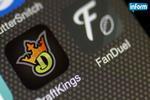 Last week, three sources close to the Federal Trade Commission (FTC) said the agency might try to block a proposed merger between daily fantasy sports (DFS) juggernauts DraftKings and FanDuel. Today, those predictions came true.
In a complaint filed Monday, FTC acting chairwoman Maureen Ohlhausen, a Republican, and Democratic panel member Terrell McSweeny both agreed to challenge the deal. In the agency's initial antitrust investigation of the deal, regulators said that ...
More
Sort By