Daily Fantasy Sports News
The agency has filed suit to stop the deal from going through
06/19/2017
|
ConsumerAffairs

By Christopher Maynard
Christopher Maynard is a New York-based writer and editor who ... Read Full Bio→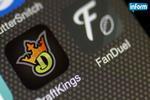 Last week, three sources close to the Federal Trade Commission (FTC) said the agency might try to block a proposed merger between daily fantasy sports (DFS) juggernauts DraftKings and FanDuel. Today, those predictions came true.
In a complaint filed Monday, FTC acting chairwoman Maureen Ohlhausen, a Republican, and Democratic panel member Terrell McSweeny both agreed to challenge the deal. In the agency's initial antitrust investigation of the deal, regulators said that ...
More
FTC officials say that the deal may violate antitrust rules
06/15/2017
|
ConsumerAffairs

By Christopher Maynard
Christopher Maynard is a New York-based writer and editor who ... Read Full Bio→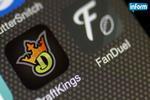 Back in November, DraftKings and FanDuel – the two biggest players in daily fantasy sports – agreed to a merger, saying that their union would better enable them to serve customers. But a recent Recode report shows that the Federal Trade Commission (FTC) isn't so keen on the deal.
Three sources close to the situation have said that the FTC may block the merger because the resulting entity would control too much of the competitive market. Estimates show that the companies...
More
Sort By