Daily Fantasy Sports News
Companies say it will save money, better serve players
11/18/2016
|
ConsumerAffairs

By Mark Huffman
Mark Huffman has been a consumer news reporter for ConsumerAffairs ... Read Full Bio→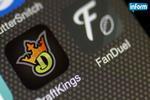 The two largest daily fantasy sports (DFS) enterprises, DraftKings and FanDuel, have agreed to merge. The transaction is expected to close next year, the companies said in a release.
The merger was not unexpected. Both companies have spent the last 18 months in the crosshairs of various state attorneys general, most notably Eric Schneiderman of New York, who sued the companies for violating the state's gambling laws.
The companies said the merger will enable them to bette...
More
It appears FanDuel and DraftKings are poised to merge
11/02/2016
|
ConsumerAffairs

By Mark Huffman
Mark Huffman has been a consumer news reporter for ConsumerAffairs ... Read Full Bio→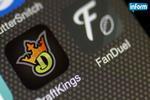 As daily fantasy sports (DFS) became incredibly popular and profitable, two DFS enterprises, FanDuel and DraftKings, emerged as the biggest players.
In the fall of 2015, their TV ads were everywhere. The two companies spent more money on advertising than beer companies as they both competed for players. It was also about that time that a number of states began suing DraftKings and FanDuel, claiming they were violating gambling laws. Suddenly, both companies found themsel...
More
Sort By