The products may be contaminated with Salmonella
11/17/2016
|
ConsumerAffairs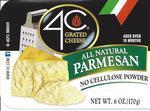 4C Foods Corp. is recalling 4C Grated Cheese, Homestyle Grated Cheese and Cento Grated Cheese brands due to possible Salmonella contamination.
No illnesses have been reported.
The following products, packed in 6-oz. vacuum-sealed glass jars of either 6 or 12 jars per case with BEST BY dates between November 12, 2016, and November 12, 2018, are being recalled:
Customers who purchased the recalled products should return them to the place of purchase for a full refund.
Consume...
More
The products may be contaminated with Shiga toxin-producing E. coli (STEC)
08/08/2016
|
ConsumerAffairs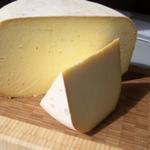 Grassfields Cheese is recalling approximately 20,000 pounds of organic cheeses due to possible contamination with Shiga toxin-producing E. coli (STEC), a bacteria that can cause serious illness in humans.
The potential for contamination was identified during an ongoing investigation of seven cases of human illnesses occurring between March and July 2016 caused by a same type of STEC.
This recall involves all types and sizes of organic cheeses manufactured by the firm from...
More
Sort By