The product may be contaminated with Salmonella
03/27/2017
|
ConsumerAffairs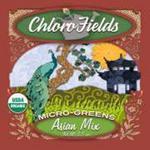 ChloroFields of Lawrence, Kan., is recalling 20 cases of Asian Microgreens that may be contaminated with Salmonella.
No illnesses have been reported to date.
The recalled product comes in a 1.5-oz. clamshell, and is identified as Asian Mix Microgreens with a sell by date of 3/26/2017 located on a white sticker on the bottom of the container. The UPC number of the product is 853763007096.
It was distributed throughout Colorado, Kansas and Missouri, and through retail grocer...
More
Affected products may be contaminated with listeria
02/13/2017
|
ConsumerAffairs

By Christopher Maynard
Christopher Maynard is a New York-based writer and editor who ... Read Full Bio→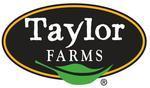 Two Taylor Farms locations in Dallas, Texas and Tracy, California are recalling approximately 6,630 pounds of chicken and pork salad products due to possible contamination by Listeria monocytogenes. 
This organism can be potentially fatal to young children, the elderly, or consumers with frail or compromised immune systems. Even health consumers can be negatively affected by symptoms such as high fever, severe headache, stiffness, nausea, abdominal pain, and diarhhea. Pr...
More
Sort By