Weight Loss Scams and Lawsuits
Feds have slimmed down the bank accounts of two weight-loss supplement promoters
02/09/2016
|
ConsumerAffairs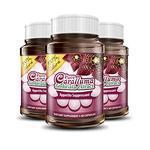 Sale Slash LLC will stop flooding consumers' in-boxes with weight loss offers, can its fake news sites and bogus celebrity endorsements, and pay $10 million, most of which will be used for consumer reimbursement. 
The Glendale, California, company sold diet pills, including Premium Green Coffee, Pure Garcinia Cambogia, Premium White Kidney Bean Extract, Pure Forskolin Extract, and Pure Caralluma Fimbriata Extract, while using fake endorsements from celebrities ike Oprah ...
More
"Clinically proven" claims don't hold up, FTC alleges
05/13/2015
|
ConsumerAffairs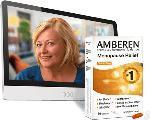 Amberen is one of the "anti-aging" dietary supplements promoted by Lunada Biomedical. But the Federal Trade Commission says the company's claims aren't supported by the evidence.
The FTC charges in a federal lawsuit that Lunada advertises that Amberen causes substantial weight loss for women over 40, and says the company sold nearly $65 million worth of the supplement between 2010 and 2013.
"Lunada marketed Amberen to women over 40 as 'clinically proven' to cause weight l...
More
Sort By