Best Wedding Websites
Engaged couples tend to want to throw a memorable wedding for their family and friends, which means they spend a year or longer planning their lavish event. The most expensive part of the average wedding is the reception, costing couples on average over $14,000 according to a 2016 CNN report.
Wedding websites simplify the wedding planning process, offering couples a space to plan, get organized, find inspiration, budget and even create a personalized wedding website. Most wedding websites are free to join, and some charge added fees for premium features.

Compare Reviews for Top Wedding Websites

David's Bridal
Read 261 Reviews

Brides can shop for their wedding dress, invitations, accessories, bridesmaid dresses and more from David's Bridal. Earn rewards when you shop, and receive up to $1,000 to spend on future purchases.

Wedding Paper Divas
Read 5 Reviews

Wedding Paper Divas helps couples fully customize their wedding invitations, save the dates, shower and party invitations, thank you notes and stationery. Order a free sample kit, and find inspiration on their blog.

AllSeated
Read Expert Review

AllSeated makes it easy to organize guests lists and create a 3D visual of seating arrangements. Registering for an account is free, and their tools are ideal for wedding planners, couples and professional event planners.

BRIDES
Read Expert Review

BRIDES magazine is available as a subscription, and their website gives brides information on vendors, wedding trends and health tips. The website has planning tools for those who sign up for a free membership.

MyWedding
Read Expert Review

MyWedding allows couples to browse for wedding decor, supplies, apparel and jewelry in one place. Registered couples can create a personalized website, and select website designs have matching invitation designs.

OneWed
Read Expert Review

OneWed's focus is on connecting engaged couples with local vendors to help them plan their perfect wedding day. Vendors and couples can sign up with OneWed for free to start connecting and planning.

The Knot
Read Expert Review

The Knot provides couples with everything they need to budget, plan, coordinate, share and remember their wedding day, including a personalized wedding website, information on local vendors and inspiration from real weddings.

Wedding Spot
Read Expert Review

Wedding Spot works with vendors nationally to provide accurate pricing information for couples who need a wedding venue. They also have a variety of wedding planning tools to keep couples organized.

Wedding Window
Read Expert Review

Wedding Window automatically gives registrants a free wedding website account that will remain active for 12 months. Couples can opt for premium upgrades, including hosting, buying a domain and premium planning tools.

Wedding.com
Read Expert Review

Wedding.com takes stress off of couples by contacting vendors directly on their behalf. They make sure vendors match a couple's budget and wedding vision. Members also receive a wedding website and RSVP tools.
Thank you, you have successfully subscribed to our newsletter!
We value your privacy. Unsubscribe easily.
Features to look for when choosing a wedding website
Personalization

One main reason couples log on to a wedding website is to personalize their wedding and make sure it is unique to their story. There are several ways wedding websites help couples with personalization.
Personalized website: Several wedding websites allow couples to create their own unique wedding website, which can include their story, images, video, a guest list, registry information and more.
Personalized invitations: Couples who want to make sure their invitations are unique will want to use a wedding website that offers personalized invitations. These can be invitations that match their wedding website design or a unique design they developed themselves.
Vendor recommendations: Many wedding websites work with local vendors, and they will match registered couples with vendors in their area who meet their budget and wedding style needs.
Resources and tools

Using a wedding website should make wedding planning easier thanks to their resources and tools.
Budgeter: A budgeter helps couples stay on track with their wedding spending. Input your budget, and track your spending as you hire vendors.
Checklist: Keeping track of all those little details can be cumbersome, and it's easy for things to get overlooked. A checklist helps you figure out which details you need to take care of and which tasks are already complete.
Guest list: Keeping track of your guest list and RSVPs can be a challenge, which is why many wedding websites have a guest list feature where you can input your entire guest list and track RSVPs. This can also make it simple to send out invitations and thank you notes.
Price

While most wedding websites don't charge a fee for membership, they may have premium features that are only available with an upgrade.
Free: Free memberships can include a wedding website, access to local vendor information, inspiration from real-world weddings, a checklist and a budgeter. Note that wedding websites might only stay active for a limited time, especially with a free membership.
Premium: Not all wedding websites offer a premium membership offer, but the ones that do include several additional features with an incremental monetary upgrade. A premium wedding website membership can give you more access to vendors, a more in-depth wedding website, additional storage space on your website and more.
Vendor: Vendors who want to use a wedding website to market their business may need to get a customized quote based on the scope of their business. Some wedding websites offer free membership to vendors.
Real-world weddings

Couples want to be unique when planning their wedding, but they also want to be realistic. Getting inspiration from real weddings can help couples turn their wedding day dream into reality, without spending a fortune.
Blogs: Many wedding websites have blogs that showcase real-world weddings with a variety of themes. To be really helpful, these blogs should be kept up to date so couples can get a feel for current trends.
Idea board: Many wedding websites have an idea board for couples to store their favorite ideas from real world weddings. This can make it easy to find your favorite wedding ideas as you go through the planning process.
Active social media: Most wedding websites are linked to social media pages, which include images and stories from real-life couples who have recently gotten married. Keeping up with these social media forums can be a fun way to get inspiration.
Community

Having an online community of couples who are also wedding planning, or who have recently gotten married, can help couples avoid mistakes.
Forum: A forum feature helps couples get ideas from other couples who are planning their weddings. This feature can help with brainstorming and finding inspiration.
Reviews: Wedding websites that feature reviews for vendors can give engaged couples a realistic depiction of different vendors, which can help them narrow down the vendors they do and do not want to work with.
Vendors

One main advantage to working with a wedding website is that you have access to local vendors in one spot. Wedding websites interact with vendors in distinct ways. Vendors should consider how they want to connect with local engaged couples when they are deciding which website(s) to work with.
Vendor listing: Some websites simply list local vendors, giving couples a chance to see all the vendors within their area. Couples have to contact vendors directly, using contact information from the wedding website or from the vendor's website.
One-click: Some wedding websites make it easier to connect with vendors by offering a one-click contact option. Send your information, such as your budget, wedding date, number of guests and wedding theme, directly to vendors.
Automatic contact: Some wedding websites will contact vendors for you, so all you need to do is choose which vendors you are interested in. The website will match registered couples to vendors who are within their budget and can meet their vision.
Types of wedding websites
Planning websites
Many wedding websites are designed to help engaged couples and event hosts with wedding planning. They can include tools for budgeting, finding vendors, staying organized, managing the guest list and more. Many planning websites also include a free wedding website for members.
Invitation websites
Invitation websites allow couples to customize their wedding invitations along with their save the dates, shower invitations and thank-you notes.
Website builders
Wedding websites that are dedicated to helping couples build their website may have more website features than planning websites. Some website builders will host wedding websites for an upcharge.
Who uses wedding websites?
Engaged couples
Engaged couples who want to ease the stress of wedding planning will want to use a wedding website to help them manage their wedding, find vendors, get inspiration, build a personalized website and stay organized.
Event hosts
Wedding event hosts who are not a member of the engaged couple can still use wedding websites for help staying organized and connecting with vendors.
Vendors
Vendors who frequently work weddings will want to advertise on a wedding website. They should choose a wedding website that will help them reach their target audience, and they may want to pay for additional features.
Wedding website expert reviews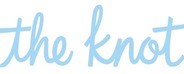 The Knot gives couples all the tools they need to plan their wedding. The company's website includes thousands of vendors, stories from real couples, an option for every couple to create their own website and tips on budgeting and planning.
Checklist: Create a checklist for yourself so you don't forget to take care of any of the details for your wedding. Personalize your checklist by only including items you want to tackle.
Budgeter: Figure out the best ways to maximize your budget using The Knot's budgeter tool. Insert your budget for your wedding, then receive recommendations on how you much money you should allocate for each item. Record how much you actually spend to make sure you're on track.
Personalized wedding website: Create your personal wedding website on The Knot to tell your story, update guests on wedding details and share your registry. Guests can even share photos from the event on your website, ensuring you have every moment of your day captured. Choose from hundreds of free templates.
Resources: The Knot has resources for every aspect of your wedding, from figuring out a venue to thank you note etiquette. Find all the information you need to plan your wedding day and make sure your guests have a great time.
Favorites: Keep track of your favorite finds from The Knot using the Favorites tool. This makes it easy to stay organized and make sure you can find your favorite wedding dress styles, decorating ideas, vendors and more.
Best for: The Knot is best for couples who want help planning a wedding without paying for a wedding planner.

Wedding Paper Divas allows couples to completely customize their wedding invitations, save the dates, shower invitations and more. They were founded in 2006.
Read More

Founded in 2007, WeddingWire is a wedding website with a SaaS platform that helps couples find vendors, create a personal website and read reviews on local venues.
Client management system: WeddingWire's client management system is a SaaS suite of tools that helps vendors with billing, reputation management, sales and client relationships.
Exposure for vendors: Vendors who work with WeddingWire enjoy exposure on their website along with Project Wedding, Brides.com and Weddingbee.
Read reviews: The expansive reviews available on WeddingWire helps couples determine the best vendors to work with based on their location, type of wedding, budget and other needs.
Planning guides: WeddingWire's planning guides give couples in-depth information on a variety of wedding related topics, including wedding dresses, menswear, honeymoons, registry and more. Download for free from WeddingWire's website.
Planning tools: WeddingWire has all the planning tools couples need to prepare for their special day. Tools include a budgeter, checklist, guest list, seating chart, hashtag generator and more.
Personalized website: Couples can choose from hundreds of templates to create a free personalized website that tells their story and gives guests important information for their event.
Best for: WeddingWire is best for vendors and couples planning their wedding.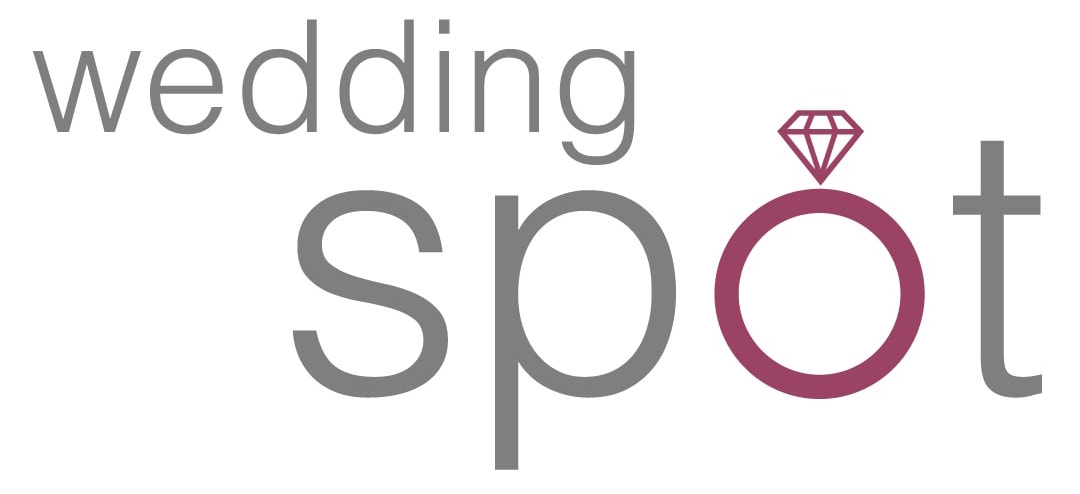 Wedding Spot works directly with wedding venues to help couples find their perfect venue based on their location, budget, wedding style and wedding type.
Dedicated to venues: Wedding Spot's focus on venues enables them to give couples all the information they need to decide on the perfect venue for their wedding. Wedding Spot has up-to-date pricing on venues, so you can compare venues that match your budget.
Guest list manager: Add guests, collect addresses for invitations and manage RSVPs with Wedding Spot's free guest list manager. This tool allows users to import email contacts into an organized spreadsheet, simplifying guest management.
The Spot Estimate™: The Spot Estimate™ is provided to couples to give them an accurate estimate of the bare minimum amount of money they need in their budget to afford their chosen venue based on their chosen options.
One click appointments: Schedule appointments with your selected wedding vendors with one click. You can also send your desired options and budget, ensuring every vendor you explore has all the information they need to give you a price.
Customized pricing for wedding venues: Wedding Spot works with wedding venues across the country, who receive customized pricing based. Wedding venues and wedding planners can contact Wedding Spot to learn more about being listed on the website.
Best for: Wedding Spot is best for couples who need a venue and for wedding venues that want additional marketing.

MyWedding gives couples all the information they need on vendors and wedding planning to prepare for their wedding day. It is an online marketplace for wedding decor, gifts and supplies. They also let couples create a free personalized wedding website that can be viewed by family, friends and wedding guests.
Free website: Couples can create a personalized wedding website for free. Use your website to communicate with guests, keep track of RSVPs, share photos and tell your story.
Match invitations to website: MyWedding has hundreds of free invitation designs from top stationery designers to match your personalized website.
Go shopping: Shop for supplies, jewelry, shoes, accessories and more on MyWedding.com. The website will forward you to the retailer's website when you are ready to buy.
Secure websites: Couples who don't want their wedding website available to the public can set their security settings so only guests who have an access code can view the website.
Advertise with MyWedding: Interested wedding vendors can choose from a variety of plans to advertise their business with MyWedding. This can increase visibility and help them market their goods to local couples.
Best for: MyWedding is best for engaged couples who want to shop for all of their wedding essentials in one place. It is also good for vendors who want to market to local couples.

OneWed provides engage couples with ideas and inspiration for their wedding day. Their ideas are linked to local vendors, so couples can easily turn their favorite ideas into their wedding day reality.
Linked to vendors: OneWed is dedicated to providing couples with realistic ideas they can easily put into motion for their wedding. Their inspirational ideas are all linked to products and vendors that are accessible for members of their community.
Connect with vendors: Some vendors allow couples to contact them directly through OneWed's website, and others allow you to buy straight from their site.
Wedding dress inspiration: Filter your search for the perfect wedding dress by your body type, price range, color and dress style. Add your favorite dresses to your idea board.
Free listing for vendors: Vendors can sign up for a free listing to advertise their business to local couples.
Blog highlights wedding trends: OneWed's up-to-date blog highlights wedding trends, including their favorite brands and vendors, to help couples with wedding planning.
Best for: OneWed is best for couples looking for wedding day inspiration and vendors who want a free listing.

BRIDES has a website and a magazine, both of which are dedicated to helping brides plan their wedding day. The magazine is available as a subscription, costing $16 for 12 issues.
Local vendors: BRIDES' website features local wedding vendors, helping couples narrow down their choices based on which vendors are available in their location.
Gift subscription: BRIDES magazine can be gifted, making it a thoughtful present for a friend or family member who is getting married within the next year.
Fitness and health tips: Read the latest on how to shape up for the wedding day, whether you are the bride, a bridesmaid or a guest, on BRIDES fitness and health section. This includes workouts and helpful articles.
Events and promotions: BRIDES hosts events and has promotions for subscribers. Check frequently to see what events are coming up and which promotions are available.
Planning tools: Sign up for a free account with BRIDES to use their free planning tools, including an interactive checklist.
Best for: BRIDES is best for brides who want up-to-date information on the latest trends in the wedding industry.

Wedding Window allows couples to create a free wedding website. Couples have the option to upgrade their free account and buy their own domain and gain access to premium themes. After the event, couples can purchase a download of their website as a keepsake.
Extensive options available: Couples who want an expansive wedding website will enjoy Wedding Window's premium features, including premium themes, up to 60 website pages, 20 GB of photo storage, 10 GB of video storage and custom images on each page of your website.
Wedloft Blog: Wedding Window's blog has all the information couples need to plan their wedding, including inspiration from real weddings, DIY ideas, photo gallery and vendors.
Free music on your website: Both premium and free websites include access to music from Spotify or SoundCloud, allowing couples to really personalize their wedding website.
Easy-to-use editor: Even those who are not tech-savvy can create a beautiful personalized wedding website, thanks to Wedding Window's easy-to-use editor. Edit from your desktop or tablet, and connect to other outlets, like Facebook and Dropbox, to manage and upload media.
Planning tools: Planning tools are included in your free account, and premium tools are available for an upgrade. Free tools include a budget tracker, guest list manager, invitations, checklist and free RSVP. Premium features include premium RSVP, eCards and an email blast option.
Best for: Wedding Window is best for couples who want a detailed wedding website.

AllSeated helps couples and wedding planners organize wedding guest lists and plan seating arrangements. It can also be used for planning and collaborating on other major events and is free to use forever.
Venue specific: AllSeated will digitize and scale the floorplan of your venue, whether you are planning an event or are a venue owner. Having these digitized floor plans makes it easy to set up a seating arrangement that works for your event.
Free forever: Use AllSeated for your wedding, bridal shower and any other major event using your account. Your account is free, and you will never be charged a fee to use their services.
Secure: AllSeated's servers are hosted in protected data centers that have dedicated Firewalls and multi-layer protection. This ensures your information is always kept private and secure.
3D viewing: AllSeated's 3D viewing brings floorplans from paper to life, helping you visualize exactly how your event will look. You can make changes as you go and save templates you like for future events.
Easy collaboration: AllSeated makes it easy for you to share the details of your seating arrangement with friends, event planners and teams. You can have everything you need for your seating arrangement in one place, without having to constantly send new updated PDF files.
Best for: AllSeated is best for event hosts, couples and venues that frequently host large events.

Wedding.com provides engaged couples and wedding planners with information, tools and savings to make their wedding planning as simple as possible. Membership is free.
Easily connect with vendors: Instead of calling vendors, Wedding.com registrants input their information and are contacted by vendors directly. Wedding.com contacts vendors for you, using their vendor matching system to connect couples with vendors that meet their needs and budget.
See offers in one place: See all the offers from vendors in one place when you register with Wedding.com. This makes it easy to compare vendors and choose the ones that are best for your budget and meet your event vision.
Free listing for vendors: Vendors can sign up for a free listing on Wedding.com, which includes local wedding notifications, customizable profiles and the ability to browse weddings. A premium membership adds several features, including the ability to contact brides, the opportunity to include contact information, SEO optimization tools and more.
Wedding website: Register for a Wedding.com account and receive a free wedding website where you can upload images, share your story, introduce your wedding party and more.
Real weddings: Find inspiration for your wedding by reading Wedding.com's blog, which includes real weddings and wedding ideas.
Best for: Wedding.com is best for couples early in the wedding planning stage who need vendors. It is also ideal for vendors looking for a new way to connect with engaged couples.
Compare Reviews for Top Wedding Websites

WeddingWire
Read Expert Review

WeddingWire's extensive library of local reviews helps couples narrow down their choice of vendors. Their planning tools include a free personalized website for the couple to share with family and friends.
Disclaimer
Information in this guide is general in nature and is intended for informational purposes only; it is not legal, health, investment or tax advice. ConsumerAffairs.com makes no representation as to the accuracy of the information provided and assumes no liability for any damages or loss arising from its use.
Thank you
Keep an eye on your inbox, the latest consumer news is on its way!